A new $50 million mixed-use, multi-family lifestyle development, called The Forum, has been announced for the corner of 4533 Johnston Street & Camellia Blvd in a portion of the recently demolished Grand Marche Shopping Center formerly occupied by Gatti Town and Adrien's Supermarket.
The name, "The Forum", quiet simply means a meeting place where ideas are shared amongst individuals & entrepreneurs. You could call it a shopping center and you will be able to shop & eat here but, it will be much more than that, according to The Forum founder, Derek Curry. Here you will be able to engage in the many community events, live music shows, and networking opportunities the forum will offer for young, talented entrepreneurs.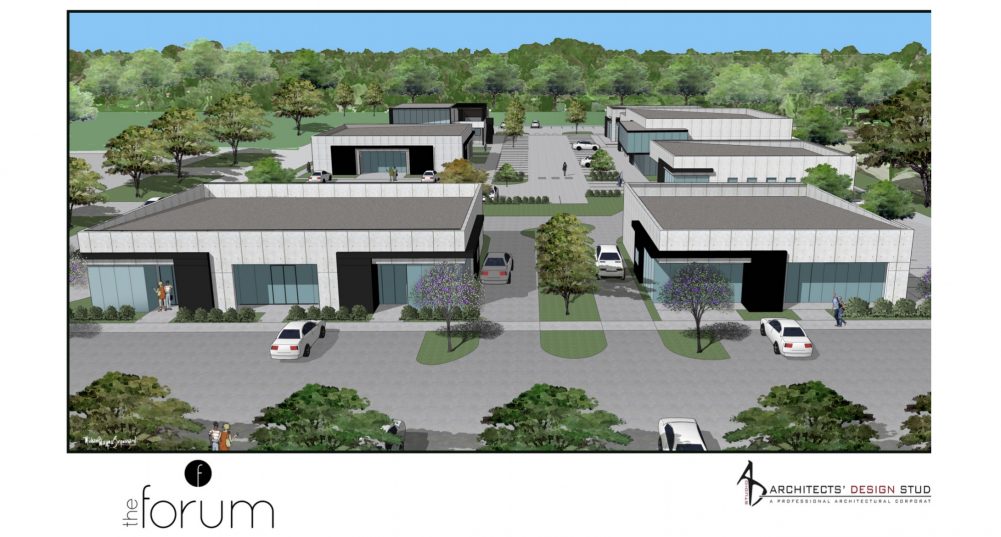 The team behind the new center includes local entrepreneurs like Alejandro Luna of Collective Woodworks & Design's, Terry Crochet of Architects Design Studio, and Derek Curry of Sneaker Politics.
"Without Alex Luna's vision and Terry Crochet's knowledge I wouldn't have pulled the trigger," says Curry.
Phase 1, which is now going into construction, will consist of 6 individual buildings each with its own unique character and design. The building designs will include lots of glass for natural light and many design cues taken from popular destinations from around the country's many thriving city centers.
Some of the other features of the upcoming center will include community green space, storefront parking at all buildings, rooftop restaurant & bar space, several drive-thru units, 24-hour security, and many other attractive features that the current generation of buyers & entrepreneurs desire in such a space.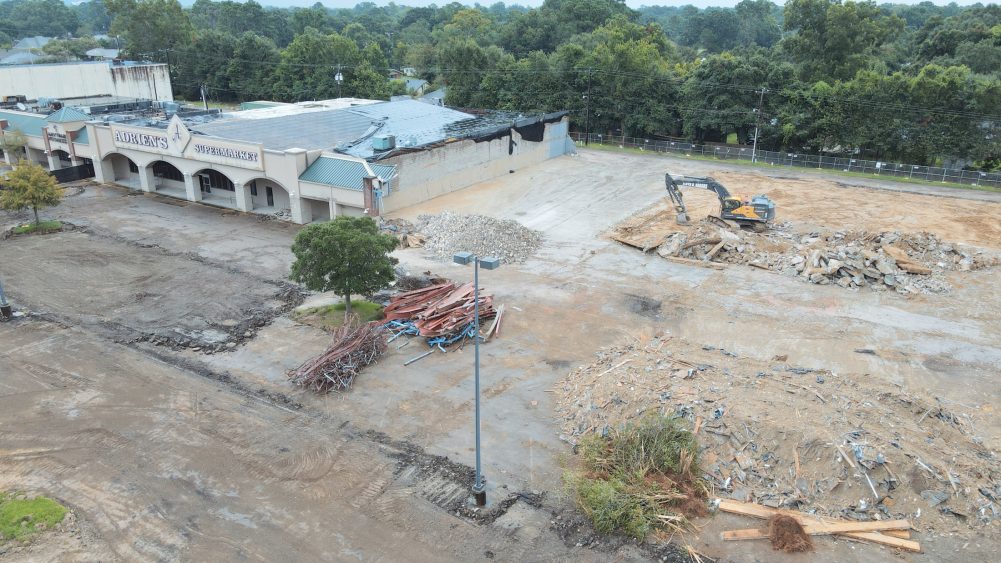 Already planned for The Forum's phase 1 are well-known local, regional, and national businesses like Shipley's Donuts, a popular donut franchise in the Texas region, and a new Legend's Bar & Grill that has many locations throughout the Lafayette Parish area. The center will also include Curry's business, Sneaker Politics, the well-known sneaker boutique located off of Johnston Street. There are many other businesses already in the pipeline for the center that will come to light as time progresses.
When deciding on a location for The Forum, Derek says that he believes Johnston Street was one of the many contributing factors to his business' success and it also runs through the heart of the city and parish. Curry also stated that if you are a young entrepreneur with a good idea for a business and are looking for a space to get started, then this may be the place for you as he loves offering a helping hand.
As construction begins, a tentative completion date for The Forum is set for the Summer of 2022. Also, this is just Phase 1. There are other phases to this project that may include residential as hinted by The Forum's website and it's affiliates.
For more information on The Forum, check out their website and social media accounts at www.theforumlaf.com and @theforumlaf.