The progress for Lafayette Renaissance Charter Academy's(LRCA) new 59,600-square-foot high school is coming along well. If you commute along I-49 in North Lafayette at any point, then you may have noticed the construction from the highway.
In this post, we have some aerial shots taken this week of the progress and you can see it taking shape. The sports fields are visible with lighting poles in place and turf going down on the football field. You can also see that most of the school building has been constructed, and construction progress is moving along inside.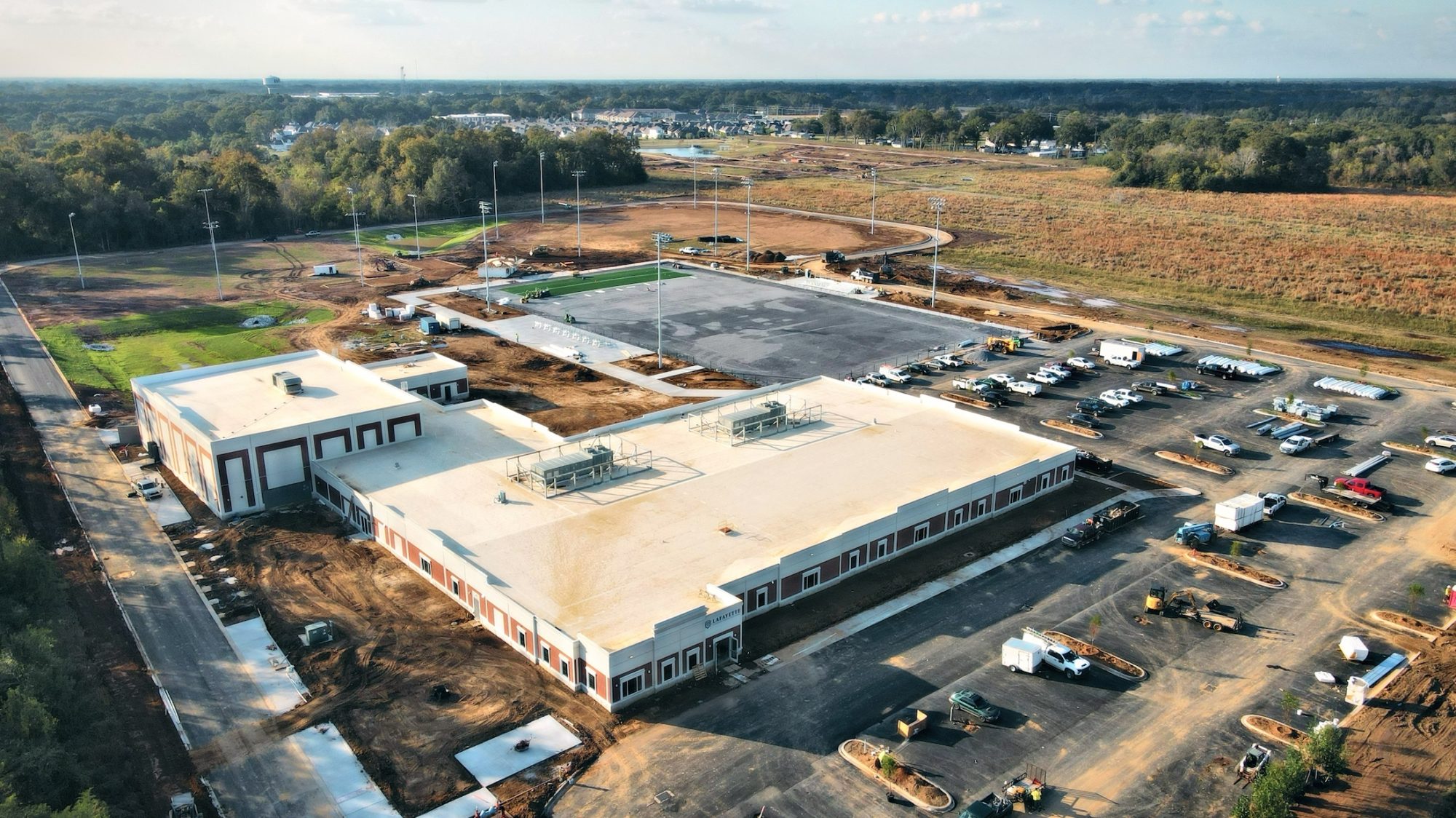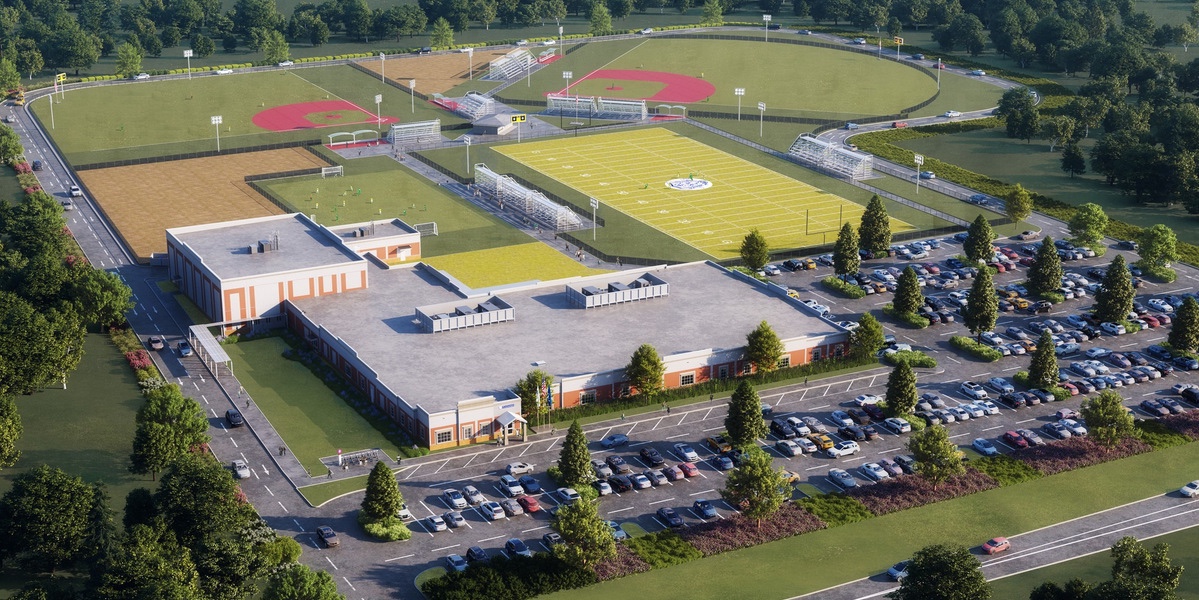 Project Amenities & Features include:
• Gymnasium and Stage
• Weight Room and Multipurpose Room
• Baseball, Softball, Football, and Soccer Sports Fields
• Cambridge Science Lab
• Concession Stand
• Collaborative learning space
• Exterior covered patio area
You can read more about the project in a previous post linked here that also shows more images of early construction & concept renderings. See previous post https://developinglafayette.com/wp/new-lafayette-renaissance-charter-academylrca-high-school-construction-progress-in-couret-farms/
The new LRCA High School is expected to be completed by early 2023, according to sources, and will be fully ready for the new 2023-2024 school season come August 2023.