The Best Stop, a renowned Cajun food business based in Scott, Louisiana, has officially begun construction on their new 4,000-square-foot facility located at 3470 NE Evangeline Thruway, next to Prejean's Restaurant in Carencro, LA.
See the initial coming soon part: https://developinglafayette.com/wp/the-best-stop-cajun-market-is-coming-soon-to-carencro-next-fall-in-2022/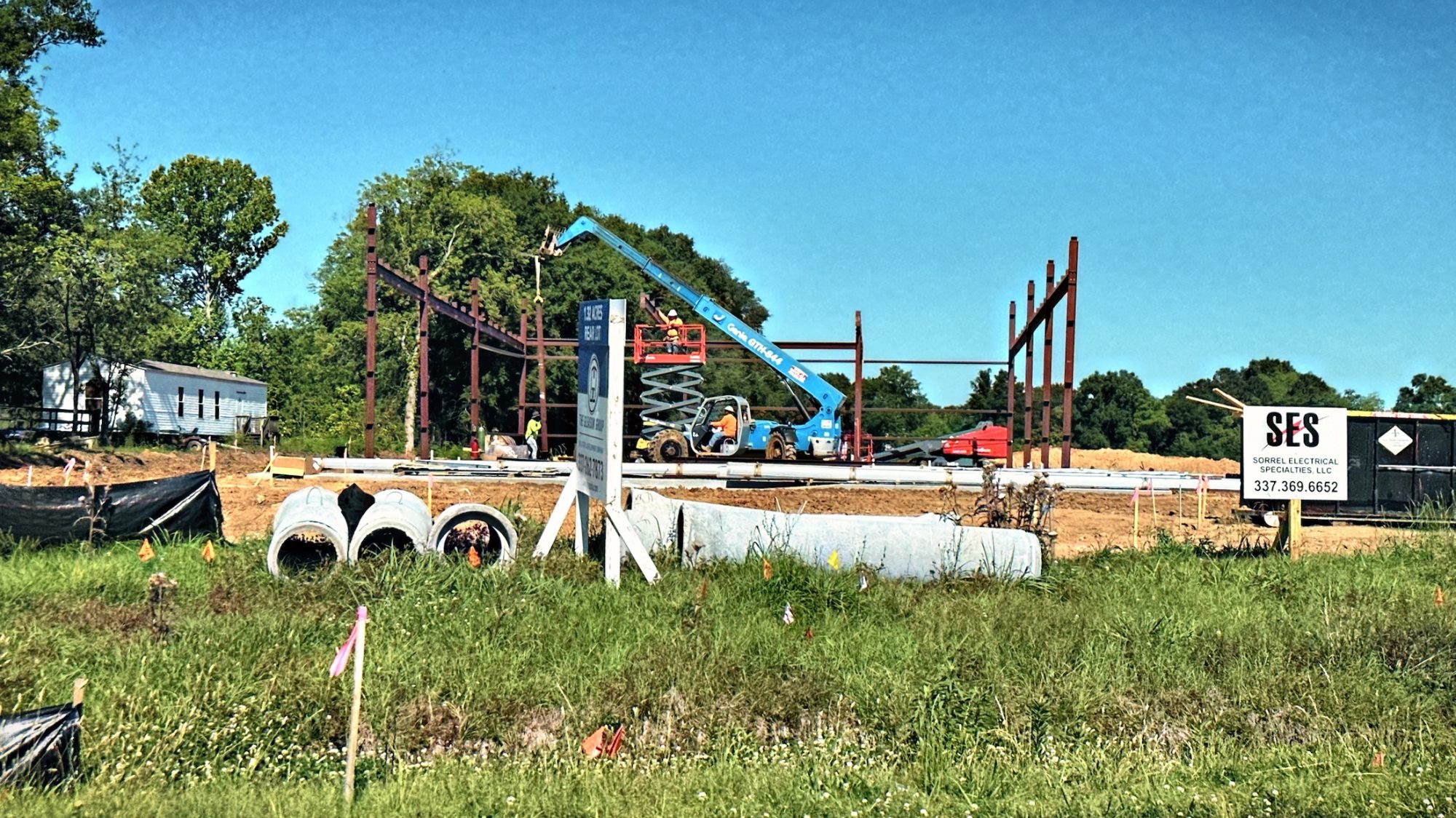 Photo taken Friday, April 28th, 2023 (Start of Framing)
If you were to pass by the construction site today, you'll see the early stages of steel framing that began late last week. The framing phase is quick and will transition to exterior wall construction within the next week or two. The longest-running phase, typically, is the interior construction phase as there are many inspections during this process which can sometimes hold up progress. Regardless of the phase, the process has begun and they will be slangin' meats before no time.
When complete, the new Carencro Best Stop will offer a drive-thru and outdoor seating and will be a part deli, serving breakfast, lunch, and dinner. In addition to its signature boudin and specialty meats, customers can enjoy a range of delicious menu items such as their famous Brunella biscuits, BBQ burgers, dana burgers, penny poboys, and salads.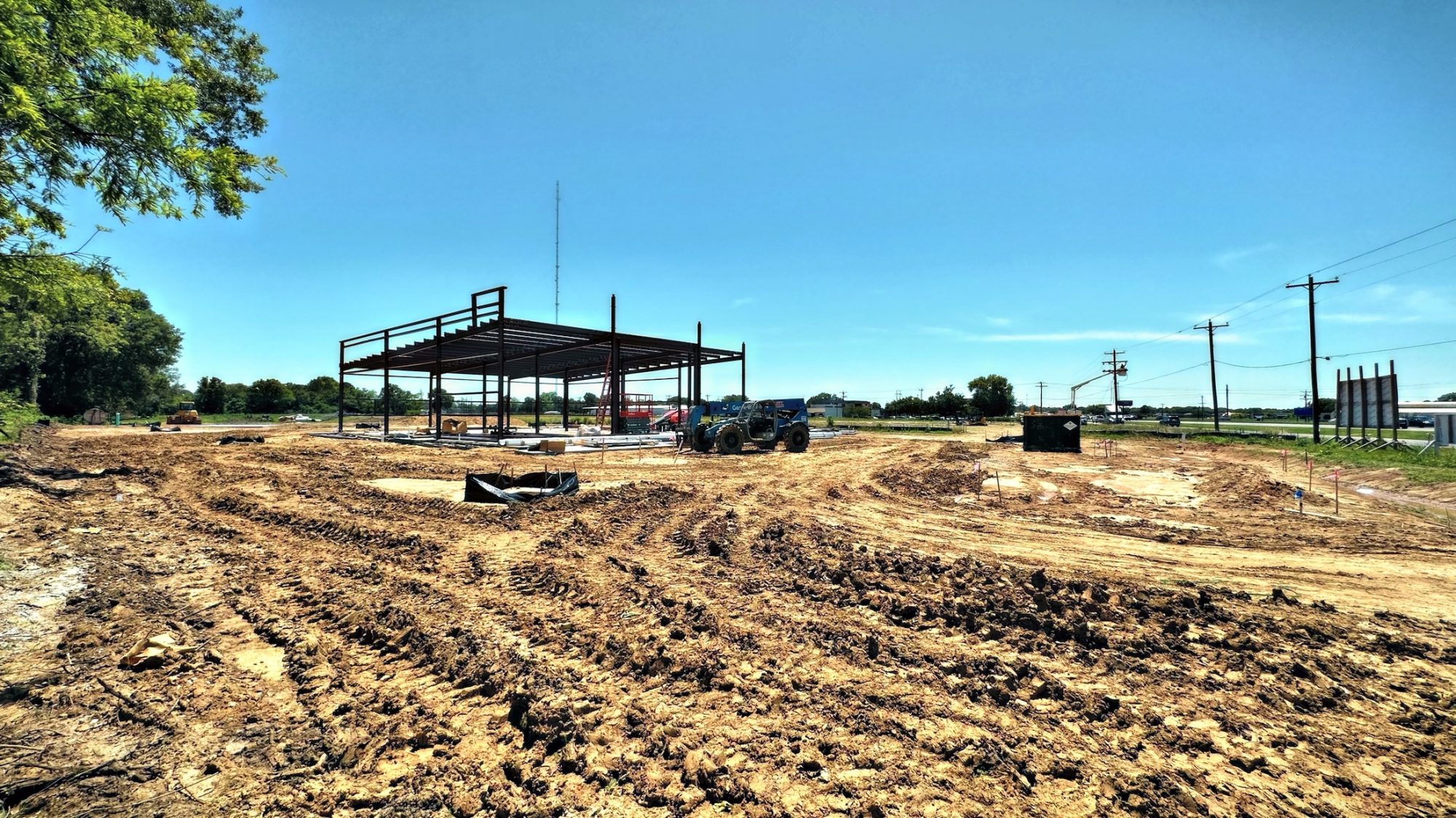 Photo taken May 1, 2023
Cajun Lifestyles LLC dba The Best Stop Cajun Market is owned by Joshua & Danee' Deville and Steve & Shaina Credeur, who have purchased a Multi Area Development consisting of two franchise locations in the Lafayette Parish area. The first franchise location is in Carencro and the second one will be in the City of Lafayette. The second location has not been announced yet.
The tentative completion date for The Best Stop Cajun Market of Carencro is set for the latter half of 2023, originally set for the Fall of 2022.
For more information about The Best Stop, you can follow their Facebook at https://www.facebook.com/BestStopSupermarketCarencro.