Cover photo courtesy of hiveminer.com
Update: BuyBuy Baby will be a "store within a store" inside of Bed Bath & Beyond. See updated post (here).
A Buy Buy Baby store is coming soon to Lafayette and will be located in the vacant space next door to Bed Bath & Beyond.
Bed Bath & Beyond is the parent company of Buy Buy Baby, haha, parent company…moving on. This would explain the location being next door to Bed Bath & Beyond.
Buy Buy Baby, according to my wife who watches a ton of parent vloggers, is a cheaper priced comparable to that of Babies R' Us. While Babies R' Us has weird coupon rules, Buy Buy Baby allows the use of those readily available 20% Off Bed Bath coupons.
The exact address for the pending Buy Buy Baby is 3617 Ambassador Caffery, literally the next door down from Bed Bath & Beyond. So now you can go buy your "As Seen on TV" one time use products and a new noonie with one of those little animals on the end. We have like ten of those things 🙂
The renovations for Bed Bath & Beyond that we posted a while back will be taking part of this same vacant space. See that post (here).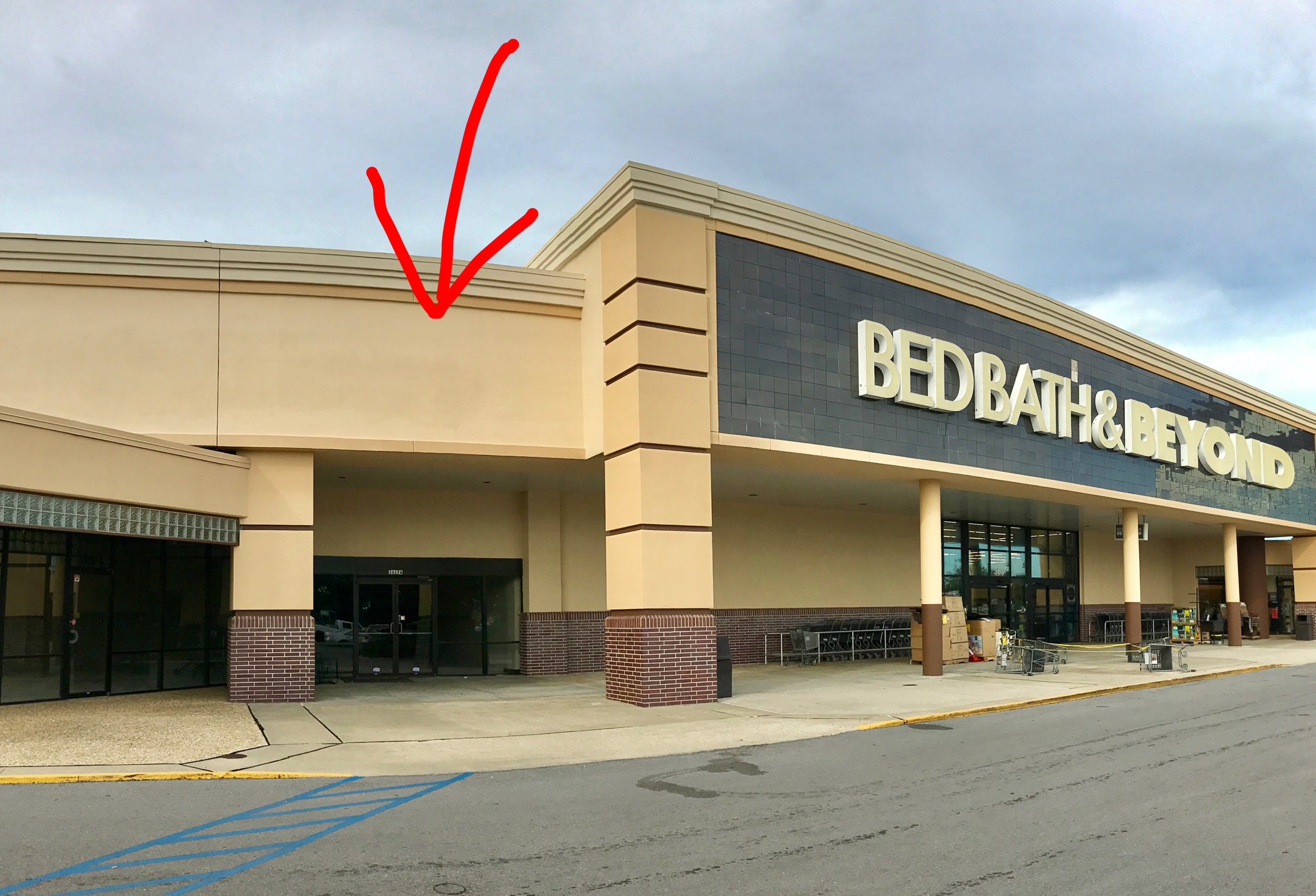 You like my arrow? That's where Buy Buy Baby will be.
The inside is still empty, but not for long, I am sure of it.