This is an update to our previous post on BuyBuy Baby, with photos of the inside. Plus Harmon, also owned by Bed Bath & Beyond, is coming to Lafayette inside of BB&B, too! See our previous Buy Buy Baby post (here).
We recently shared that BuyBuy Baby would be opening next door to Bed Bath & Beyond, however, that info was not completely accurate. The truth is that it is going to be directly inside of Bed Bath & Beyond as a "store within a store" concept.
If you remember where the towels, rugs and curtains used to be, then you know exactly where BuyBuy Baby is positioned within the store.
My wife & I walked around the BuyBuy Baby section which is said to be finished this Tuesday, July 11th. After browsing the unfinished store, we have come to the conclusion that we will buy our baby stuff from BuyBuy Baby moving forward. It is really nice, and fairly large for being inside of an existing store. Again, I want to mention this, you can use Bed Bath & Beyond coupons for BuyBuy Baby! So that expensive gadget from 4 Moms will now be 20% off. A 4 Moms Origami stroller is around the $800 range, yeah, coupon that!
Another "store within a store" coming to Lafayette inside of Bed Bath & beyond will be Harmon Face Values. Harmon is a cosmetics, health and beauty retailer that is also owned by BB&B, exciting huh? See the Harmon site at facevaluesonline.com.
Here are the photos from within the Bed Bath & Beyond store. A lot has be moved around in the store to make way for the two new stores. Our guess is that Harmon may be behind the black curtain in the center.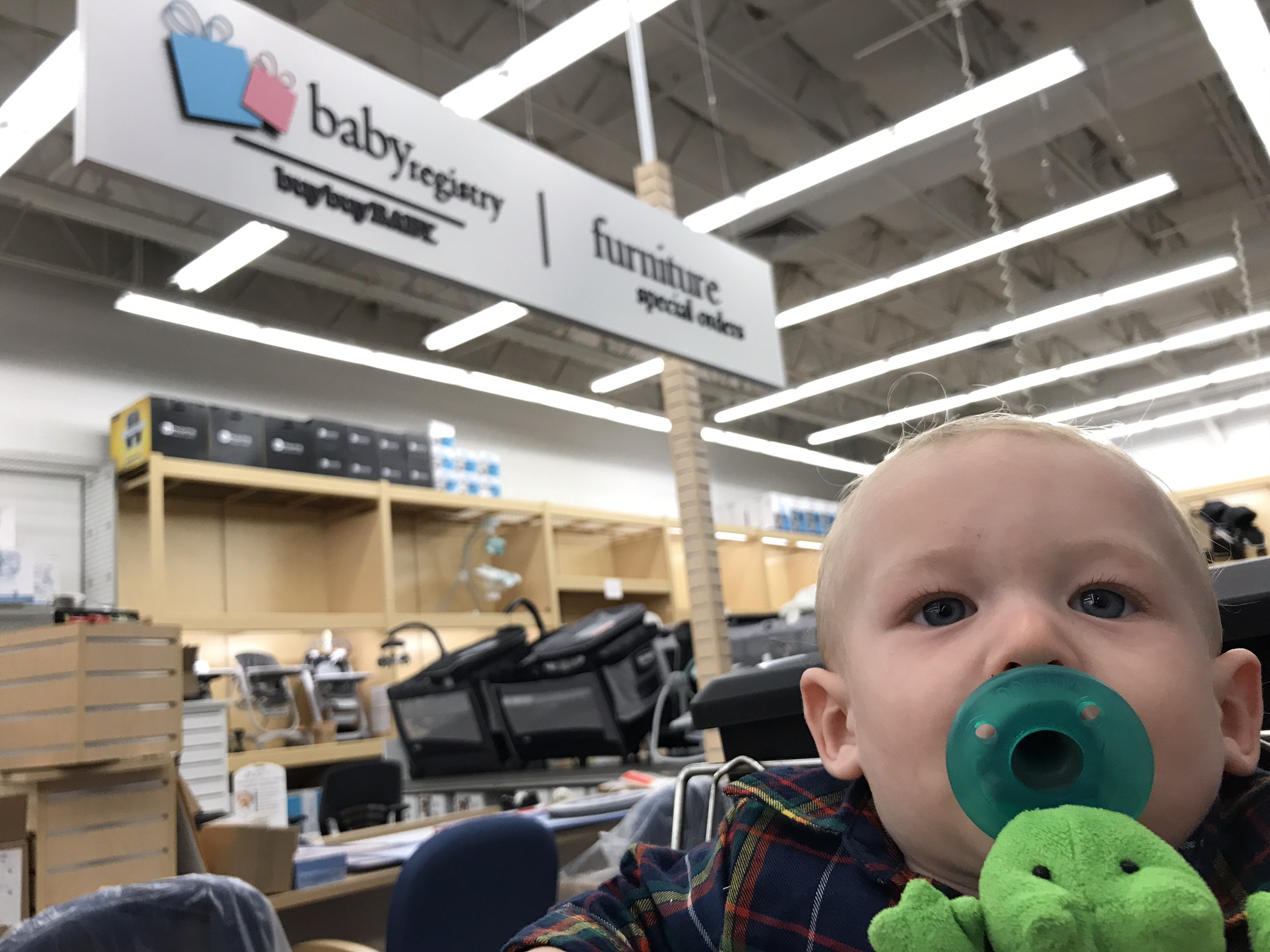 Bennett, our son, seems elated by the new store, judging by his face. ?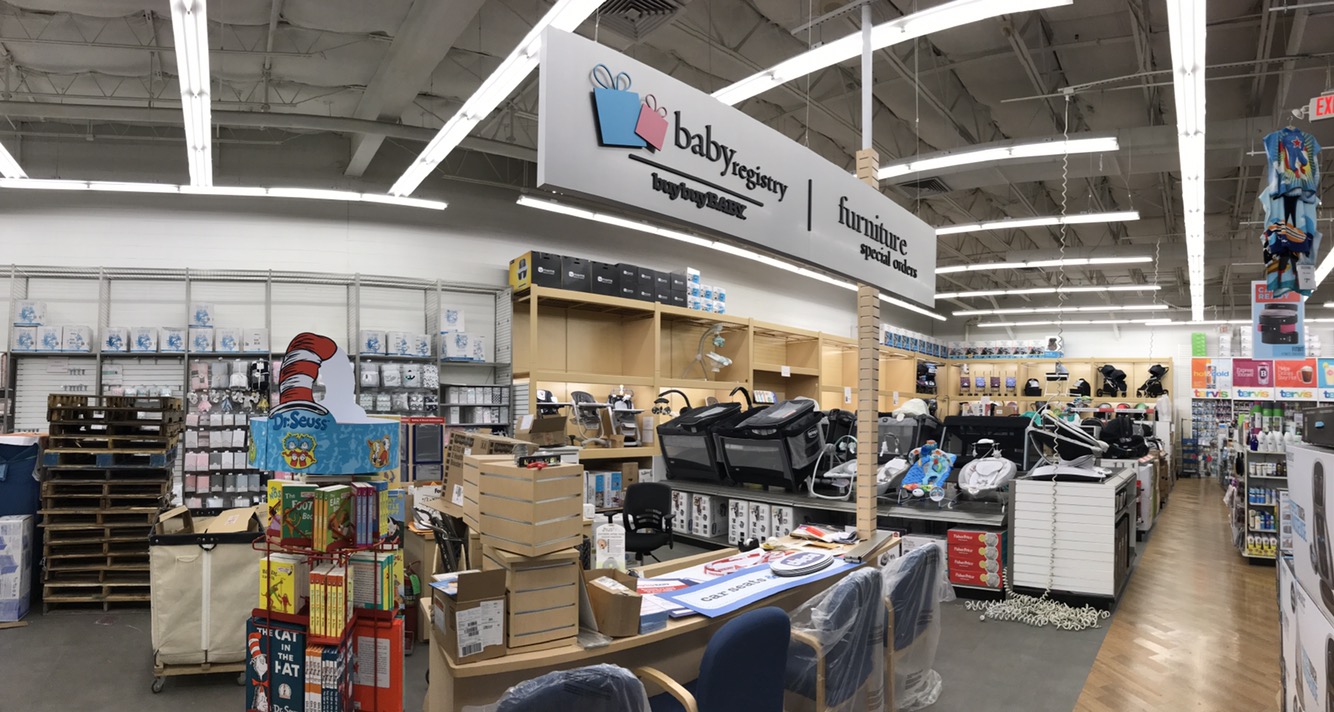 View of the Baby Registry counter and accessories area.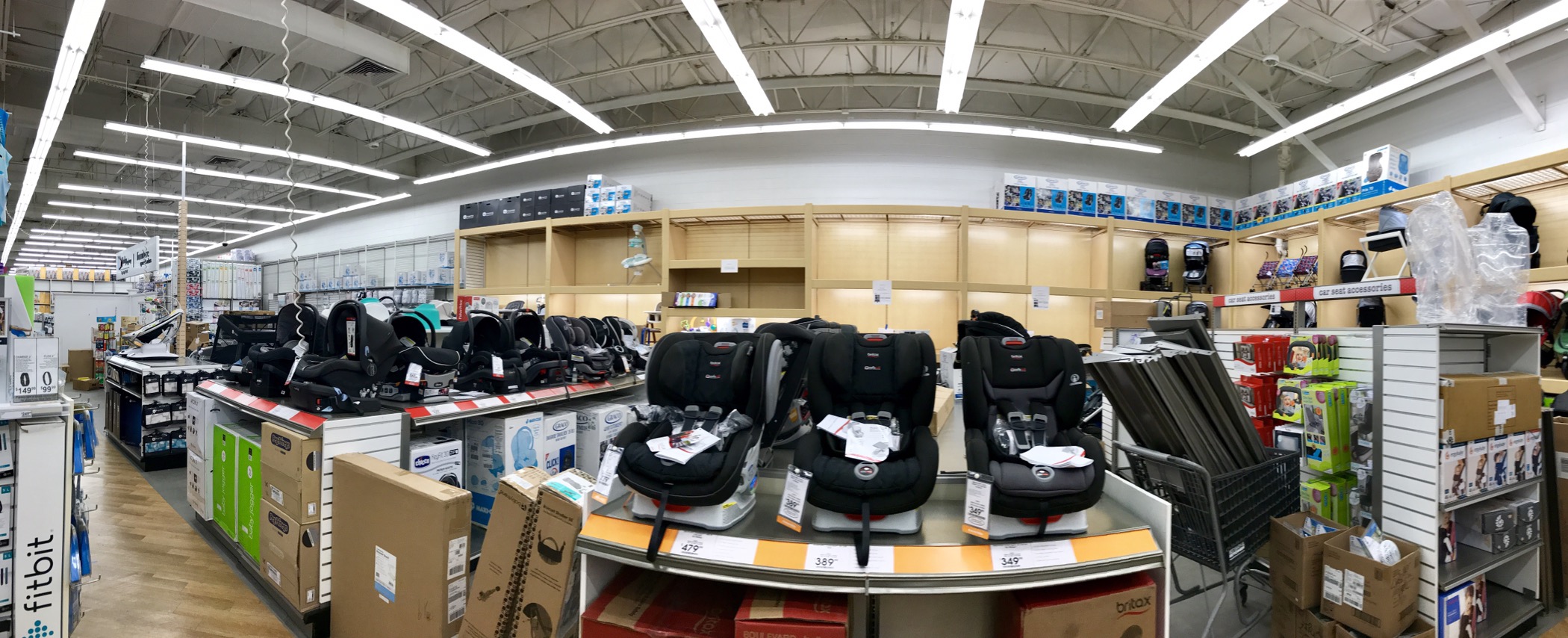 Car seats & strollers where the towels once were.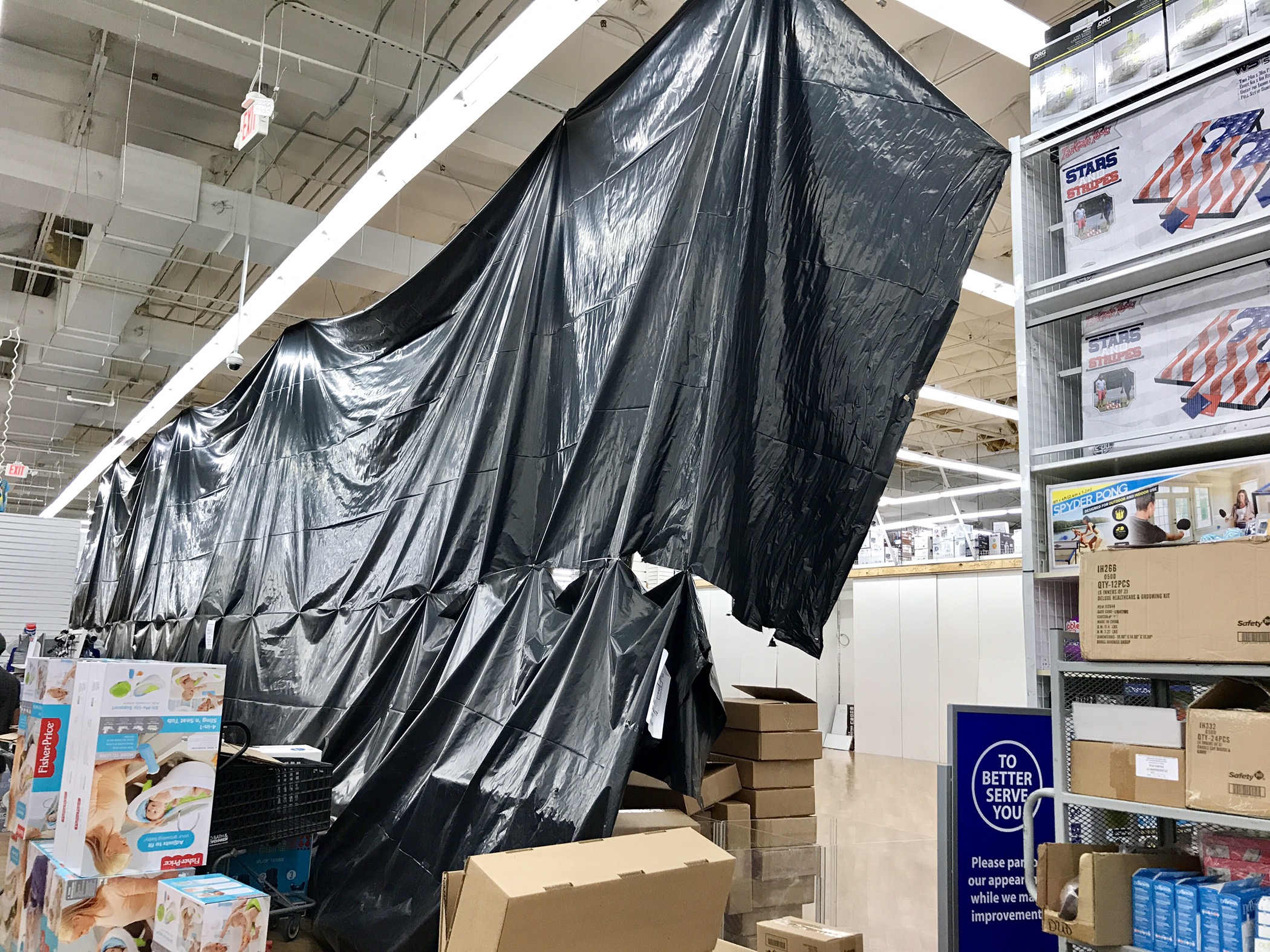 Behind the black shrouded room is what we believe will be part of Harmon.