About a year ago, we shared with you all the big news about the Ambassador Commons & Billeaud Elementary development coming soon to Hwy 90 & Ambassador in Broussard, LA.
In that year, a lot of construction has taken place on the new, 91,369 SF Billeaud Elementary School, as it is the first project for the development. In our aerial photos below, you are able to compare the school's construction progress to the original plans; marking everything from the driveways, drop off and pick up canopies, and overall building position & size.
The new Martial F. Billeaud Elementary will hold around 1000 students in a two-story facility that will consist of an administrative wing, multi-use cafeteria, auditorium, media space, music, and special education rooms.
For more information about the total Ambassador Commons & Billeaud Elementary development, (click here).
Here is a short aerial video created by Aerobotics, based here in Lafayette, LA, for the new Ambassador Commons development.
https://vimeo.com/221040202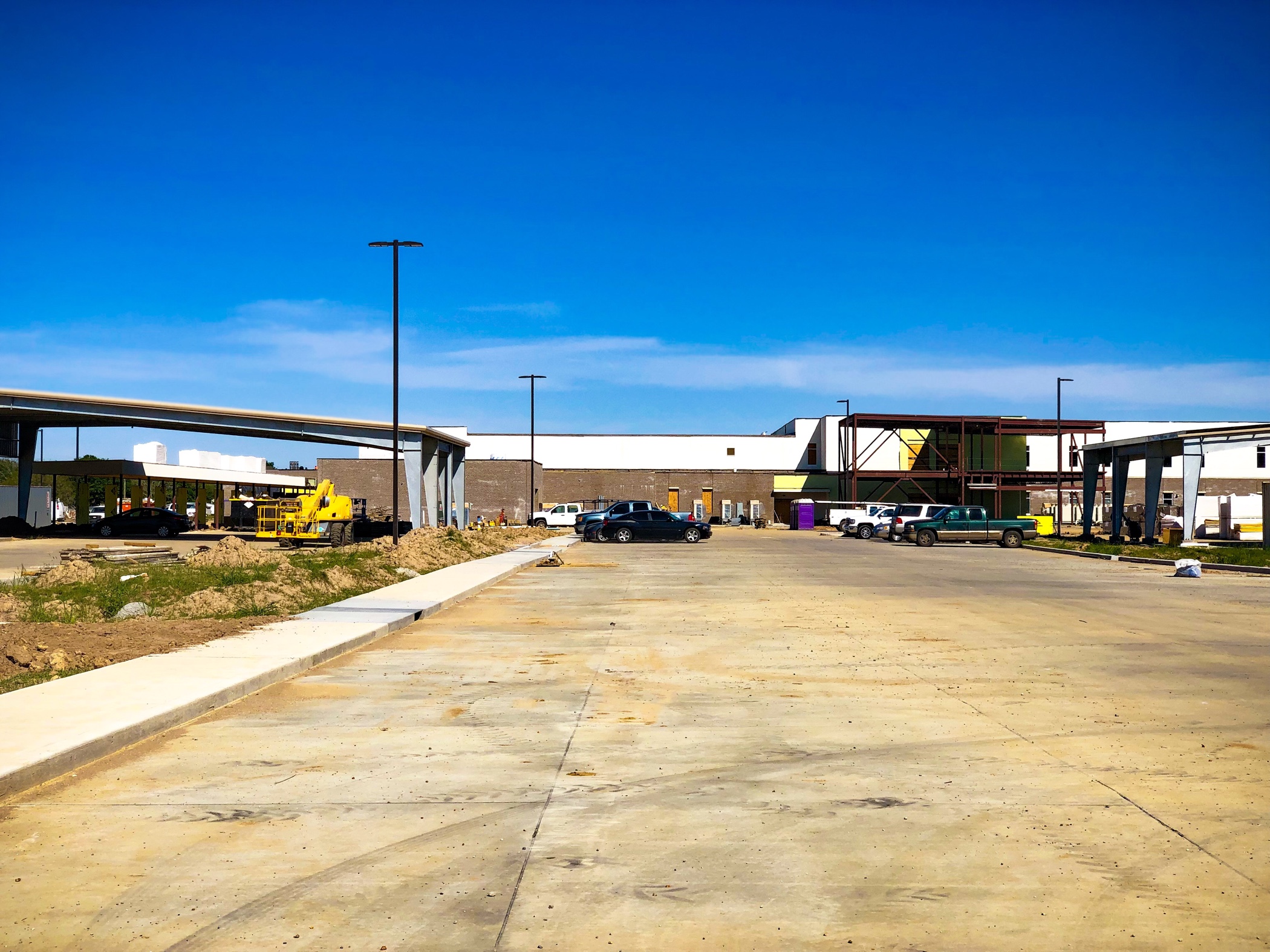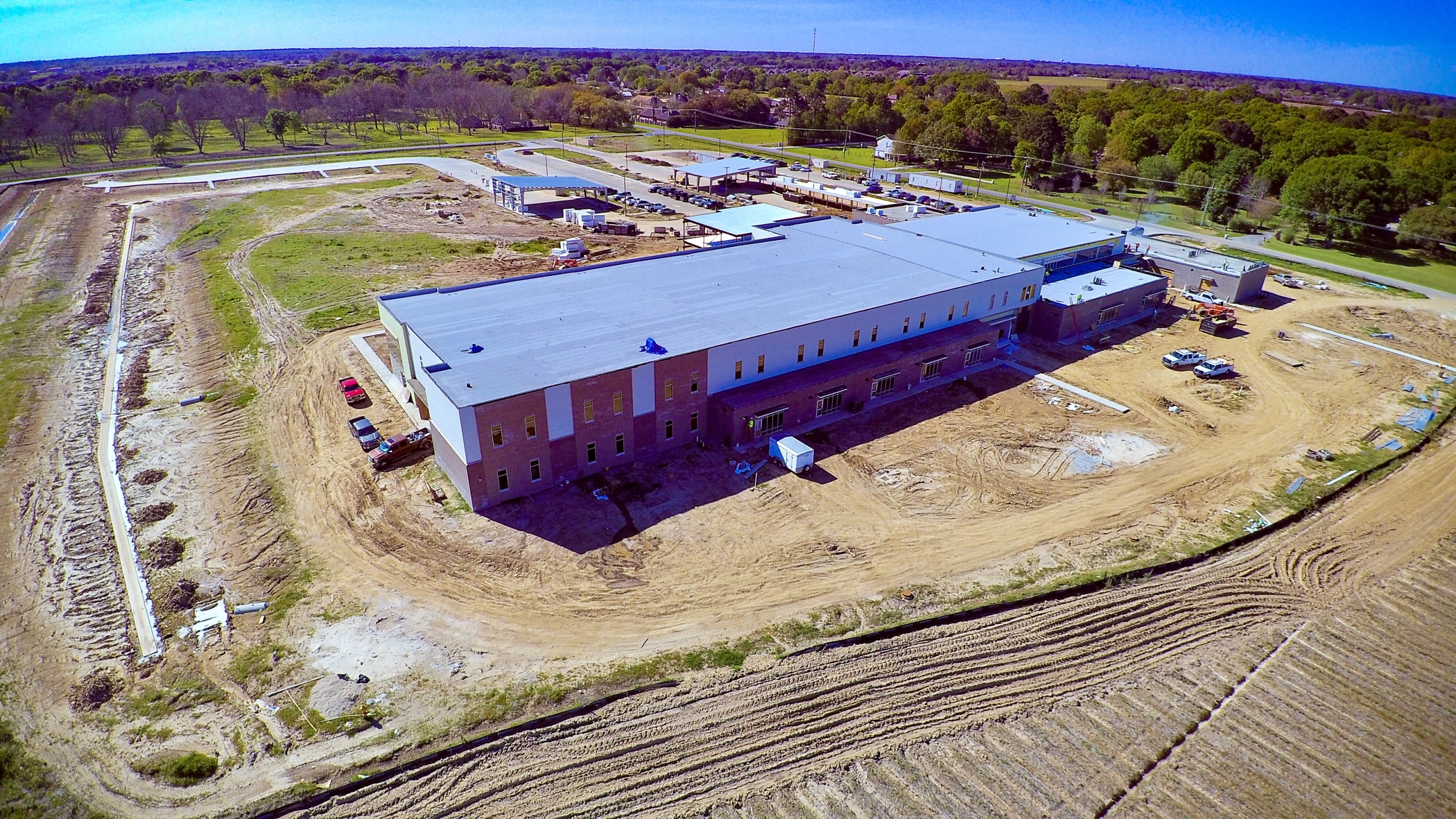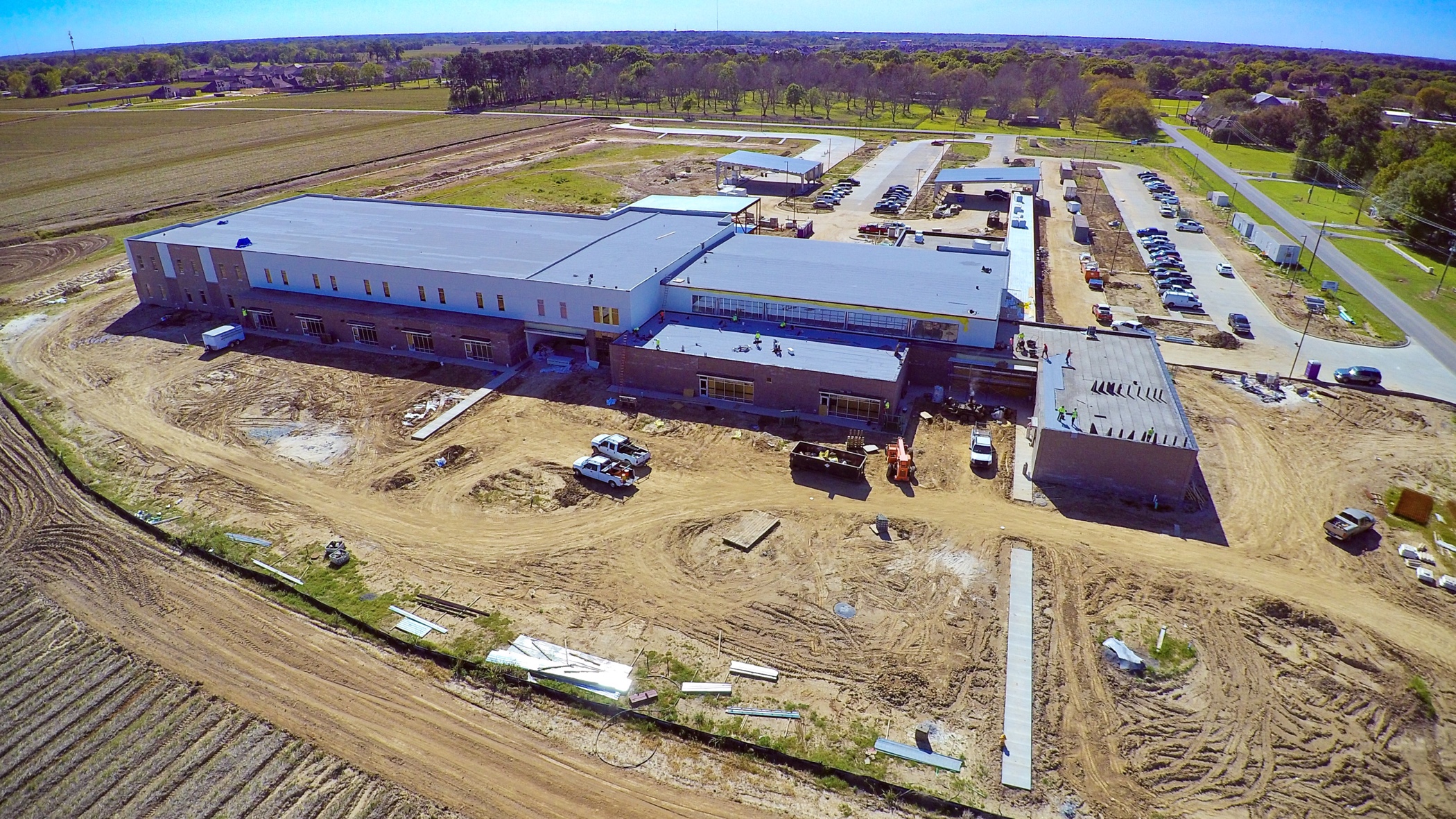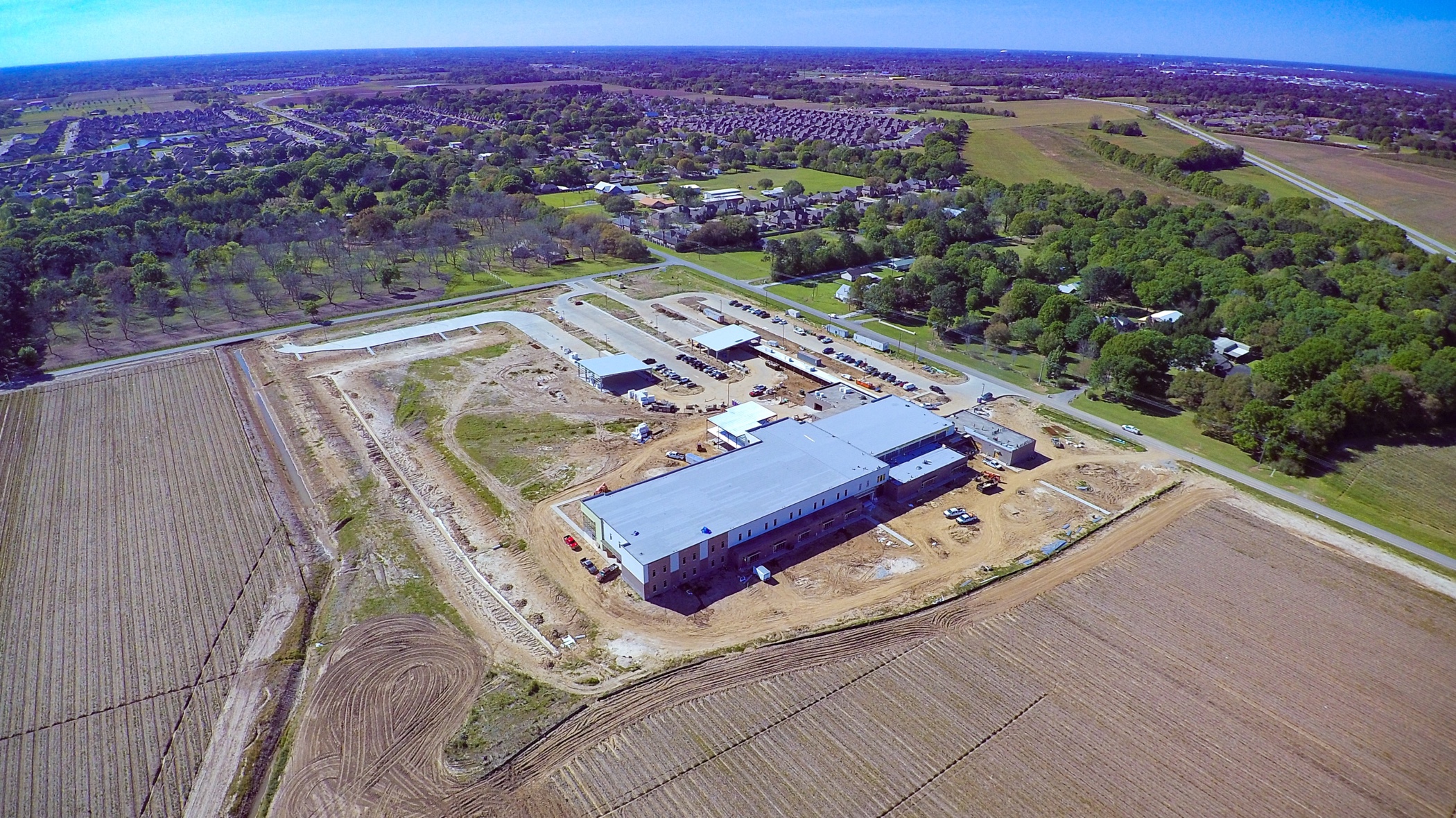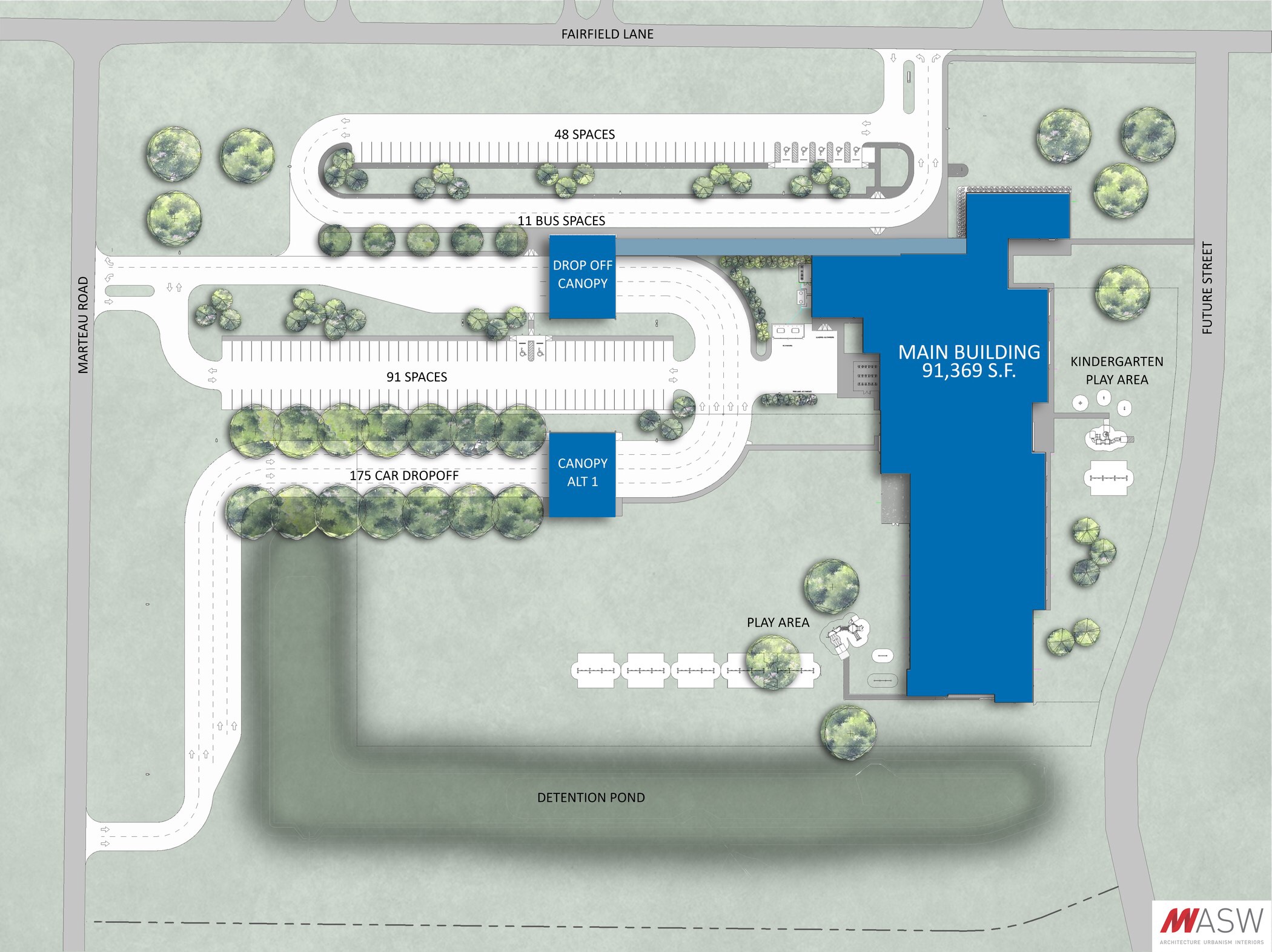 Top-down view of Billeaud Elementary. Rendering courtesy of Architects Southwest.