A new master-planned development, called Ambassador Commons, will soon go into construction phase at the Hwy 90 & Ambassador Extension corridor in Broussard, LA. A new, LPSS elementary school, called Martial F. Billeaud Elementary, will also be constructed inside of the large development. Ambassador Commons will include mixed residential & commercial space on the 137-acre property. See Ambassador Commons commercial plans below. 
— The new Martial F. Billeaud Elementary will hold around 1000 students in a two-story facility that is about 91,369 sq. ft. The new school will consist of an administrative wing, multi-use cafeteria, auditorium, media space, music and special education rooms.
— Ambassador Commons is a Billeaud Companies development that will consist of about 200,000 sq. ft. of leasable commercial space, a new elementary school, 175 multi-family units, 30 townhomes/condos, and 205 single-family lots all located at the corner of Ambassador & Hwy 90. Plans below show potential space for grocery, restaurants, and other retail businesses.
Top-down overview of how Ambassador Commons is expected to be designed. Rendering courtesy of Architects Southwest.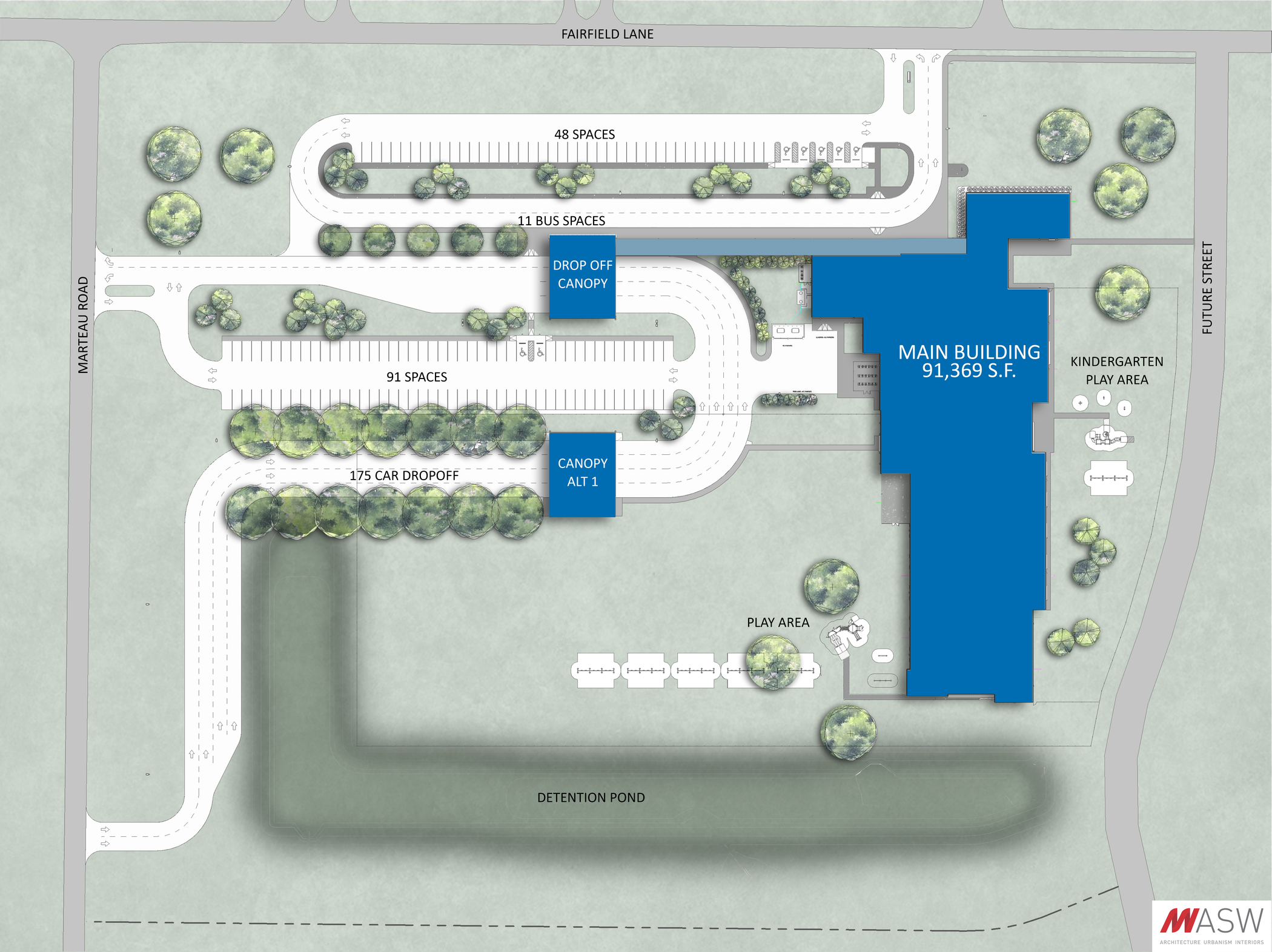 Top-down view of how Billeaud Elementary will look. Rendering courtesy of Architects Southwest.
Below are the commercial plans for Ambassador Commons that will neighbor the new school. Plan image courtesy of Stirling Properties.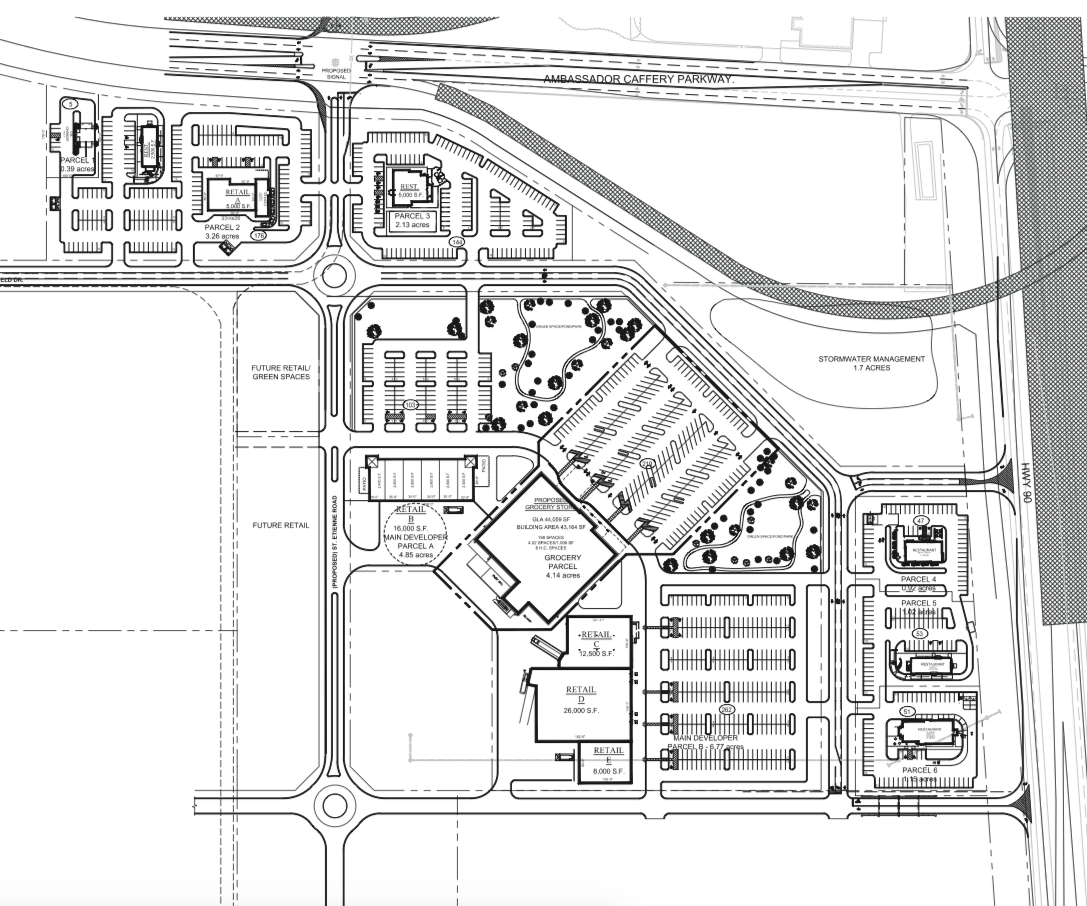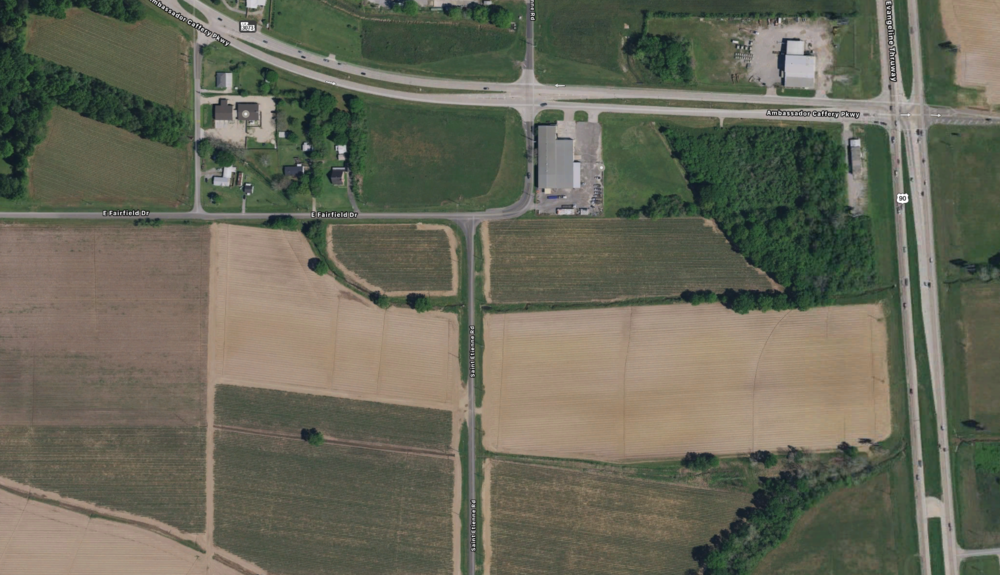 This map image shows the approximate area for the new Ambassador Commons Development.