The highly anticipated opening of Broaddus Burgers is happening! They are having a soft opening with various different daily schedules for the next couple of weeks, but their Grand Opening is set for the first week of February 2018.
Today was the first lunch soft opening for Broaddus and it was amazing, as usual. I ordered the Shawn's Burger 1.0(Now 2.0) and a side of fried pickles. It's good stuff, guys!
While sitting, waiting for my food. I couldn't help but listen in as customers were greeted with a menu but declined the menu offering due to the fact that most already knew what they wanted to order. This is a cult following, for sure! I don't think I would go to the lengths of drinking magic 'kool-aid' on the top of some mystical hill to get a Broaddus, but close. Haha.
In the photos below, you can see each room inside of the new location. One of the rooms, probably my favorite room, is the 'flag room'. The old flags that were used at the drive-up location from the Northside were brought in to show homage to their roots. Some of the flags are even still operational, which may be used for burger eating challenges.
If you have to know, I was offered a comped meal but declined the offer as I am pleased to throw money toward this local establishment, and all local businesses the same.
Be sure to like their page and pay them a visit at their new location. facebook.com/BroaddusBurgers – For Location info, click here. Also, see the Shawn Broaddus Profile post (here).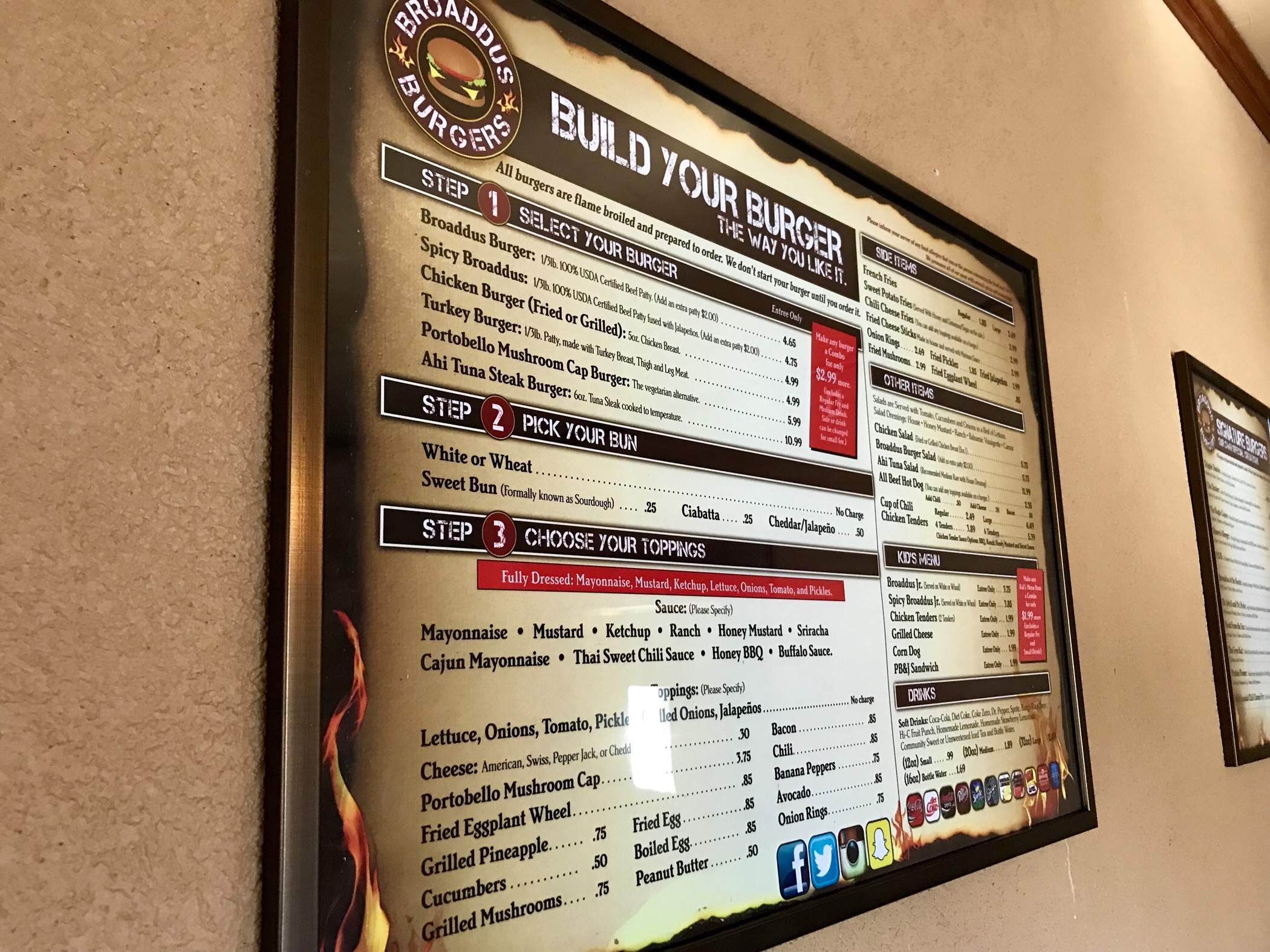 Old menu boards as art.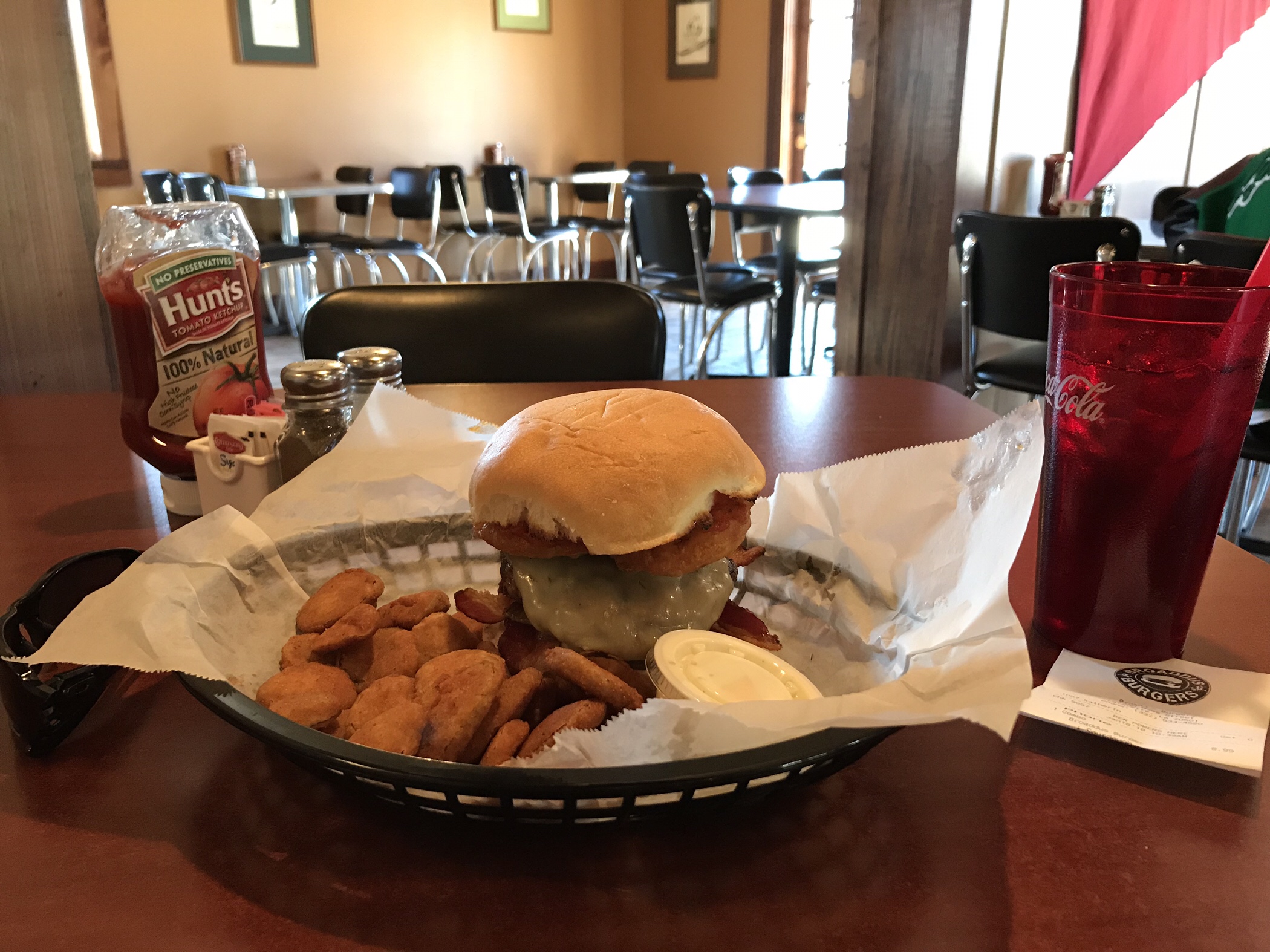 The Shawn's Burger 1.0(now 2.0)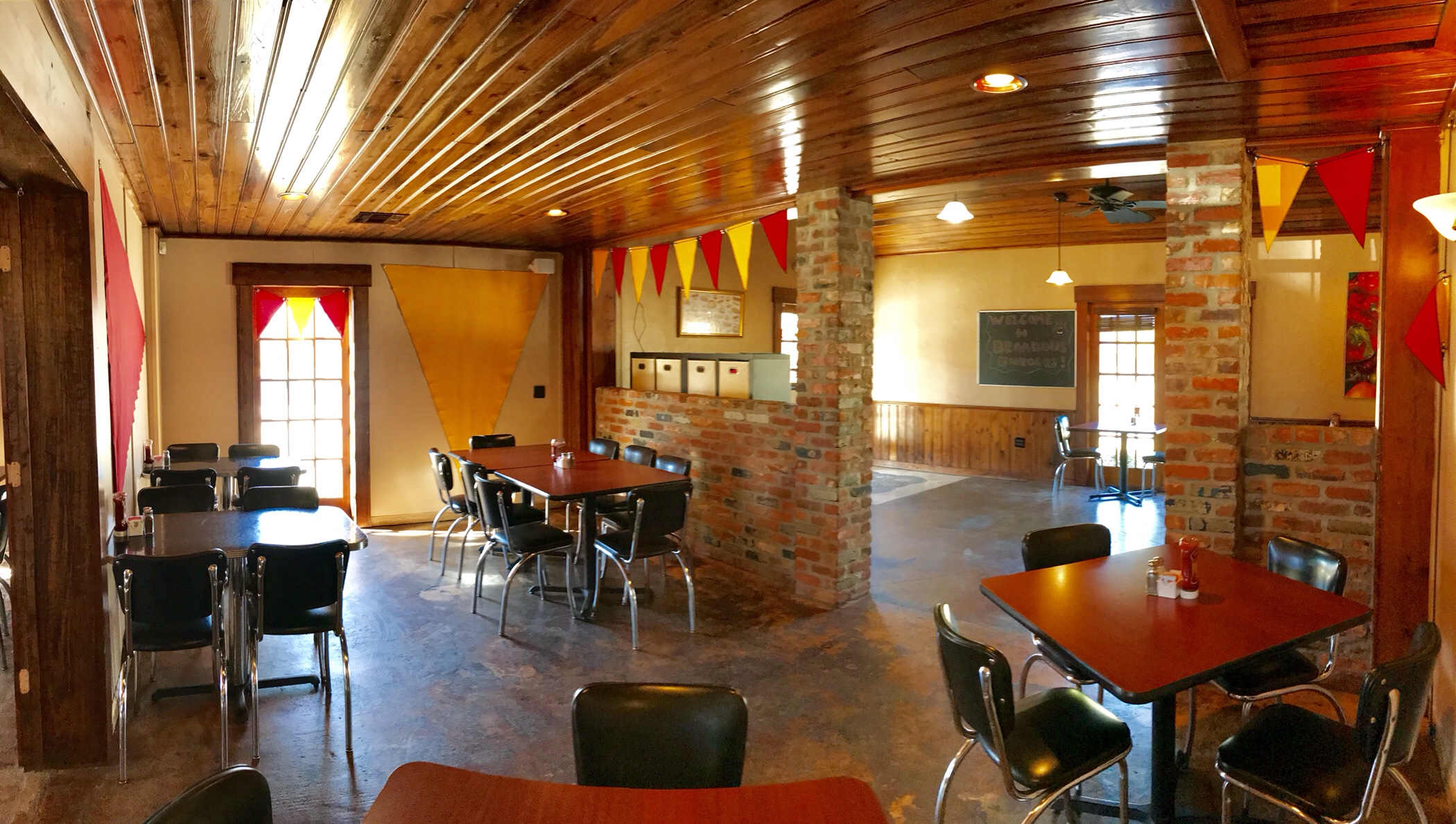 The 'flag room', my favorite room, has the old Drive-Up flags hanging inside.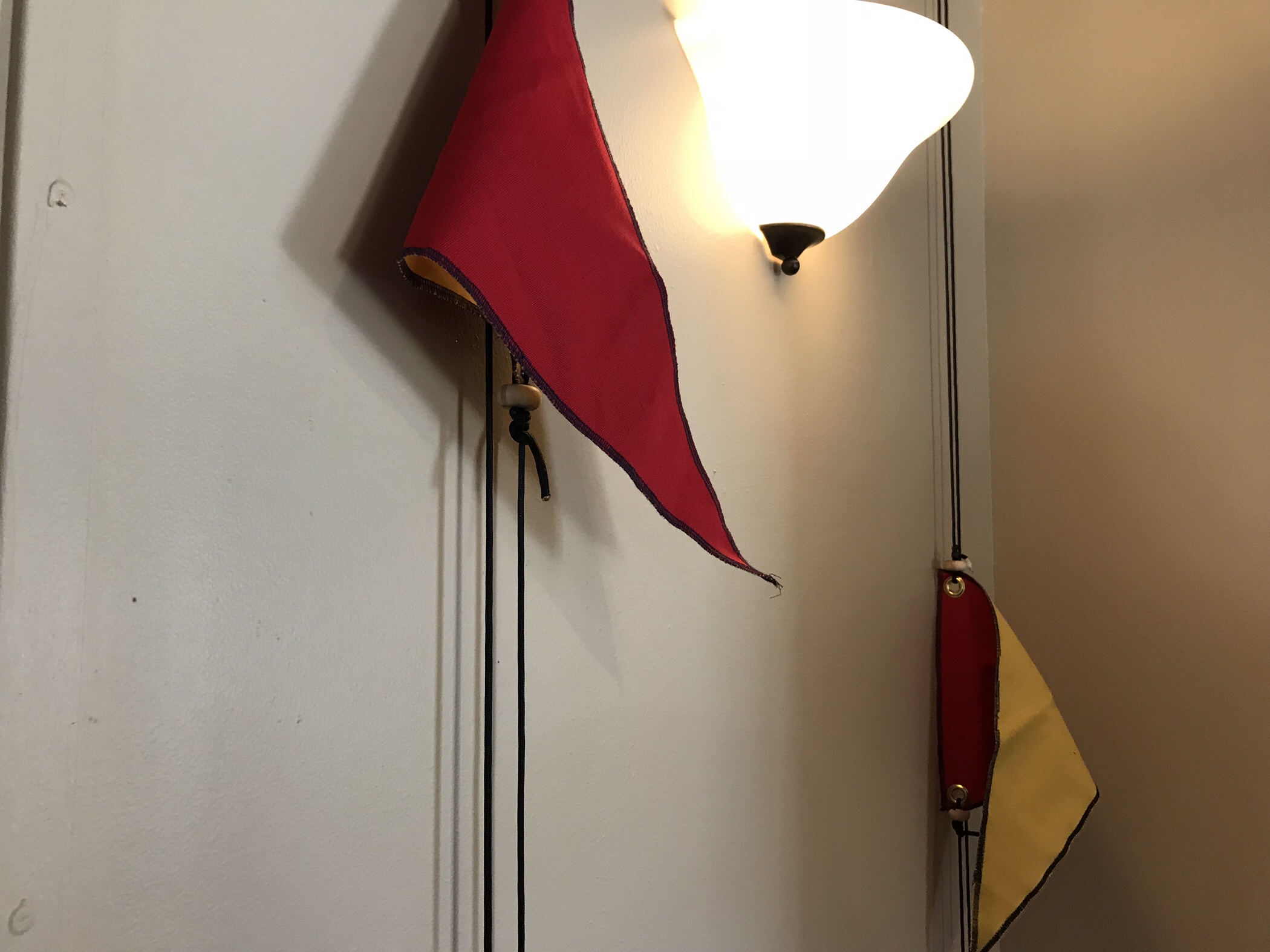 Old Drive-Up flags that actually work.