Construction is in full swing at Lafayette's first Aldi location, located at 4516 Ambassador Caffery in a former Winn Dixie space next to Club 4 Fitness
Chances are that you have not seen this construction because honestly, we just noticed it this past weekend. It appears that the construction has been happening for about a month or so now. We originally wrote about Aldi coming to Lafayette a few months ago, see link (here). We received an overwhelming response to the coming of this popular store and feel that it's only suitable to update you guys that this thing is happening!
If you take a look at the photos below, you can clearly see the recognizable Aldi facade taking shape.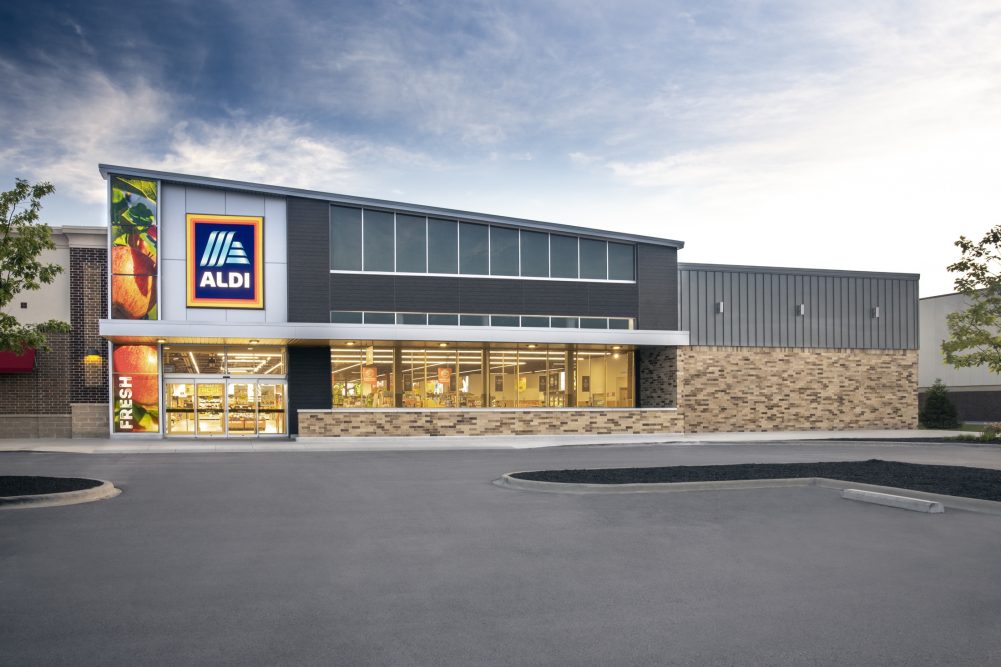 If you are curious about Aldi and what it is, just know that throw some relations, they are related to Trader Joe's—but are not like Trader Joe's. It's weird, but Aldi is a discount store that has many people's hearts. If you happen to visit an Aldi, be sure to bring your own shopping bags and a quarter for a shopping cart. But don't worry, you get that quarter back if you return the cart like a good human.
We aren't privy to a tentative completion date for Aldi of Lafayette, but we are going to guess… and that guess is that it's finished by January 2022—could be sooner, but we are being safe.
Show us your support by becoming a DL Insider.