A new Family Dollar store is coming soon to 814 Rue de Belier, next door to Community Baptist Church.
Family Dollar—purchased by Dollar Tree for $8.5 billion in 2015—has made headlines with a recent announcement that nearly 400 of their store would close in 2019 and 1,000 would be renovated. The newly renovated Family Dollars would begin to sell alcohol and offer a $1 Dollar Tree section within the store. While other locations may be converted into a new Dollar Tree stores.
Despite Family Dollar closing hundreds of stores, the Lafayette's market for dollar stores does seem to be robust as more locations for Dollar Tree, Dollar General, and Family Dollar continue to pop up.
Construction timeframe for most new dollar stores range anywhere from 3-5 months.
Current dollar store projects:
— Dollar Tree Taking Former Rite Aid on Dulles.
— Dollar General coming soon on Renaud Drive behind McDonald's.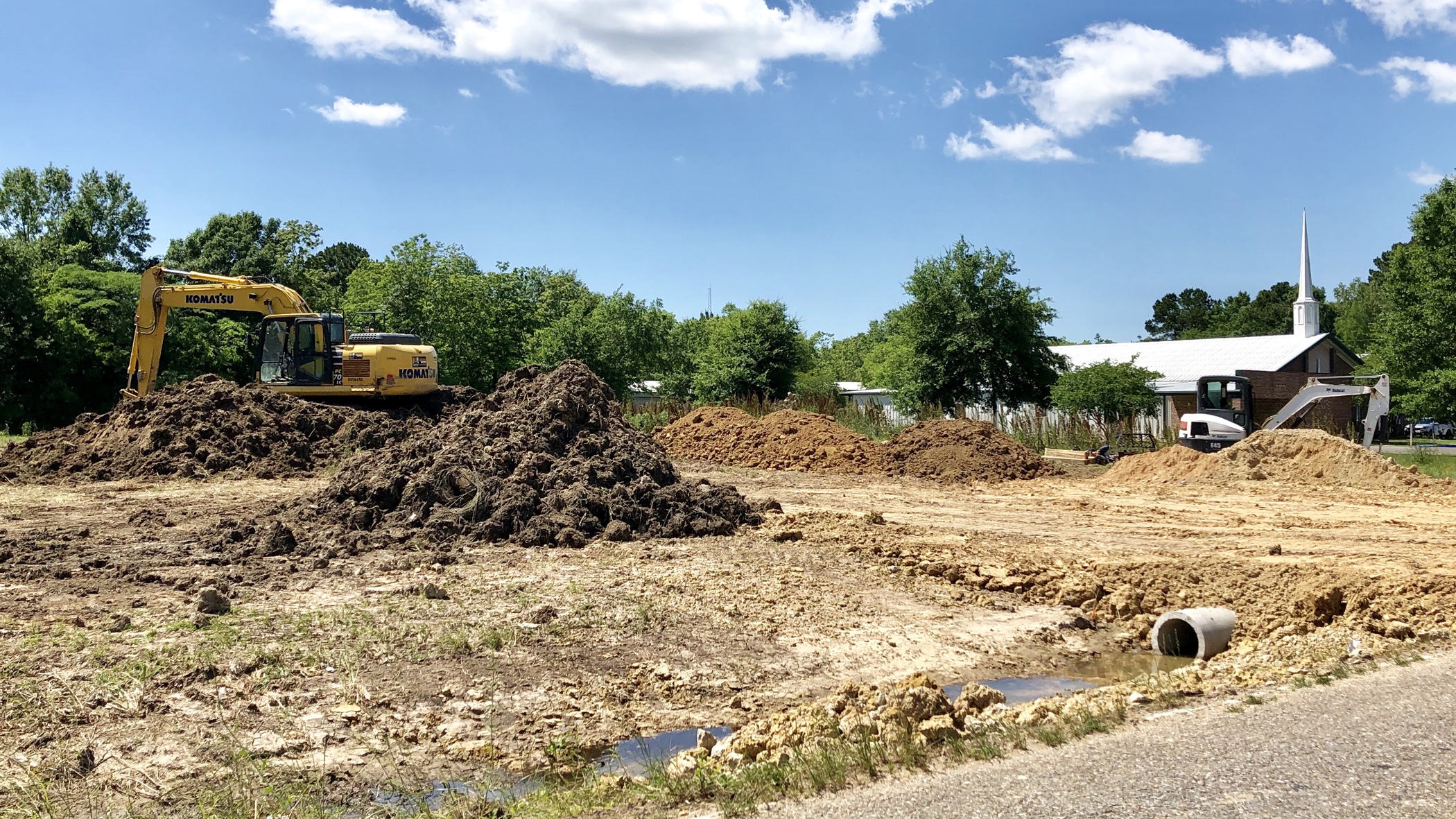 Site of the new Family Dollar.