A new Dollar General will soon be constructed at 119 Renaud Drive, behind McDonald's on N. University.
Both Family Dollar & Dollar General have been aggressively expanding to compete for the last minute, quick grab shopper that Wal-Mart and other larger stores struggle to get into their doors. In fact, in 2017, Dollar General opened new stores at a rate of four stores per day, according to businessinsider.com. Wal-Mart has made attempts to go after that market with their—not located here—smaller neighborhood stores, but have not been able to compete against the dollar stores.
While dollar stores are growing at a stupid rate, it's fair to note that Wal-Mart is using their ingenuity to compete by offering Pick Up options, which have been well received. To step it up, even more, Wal-Mart started offering grocery deliveries to the home. Something that the dollar stores do not offer at the moment.
Anyway, do expect more dollar stores to continue popping up around Acadiana.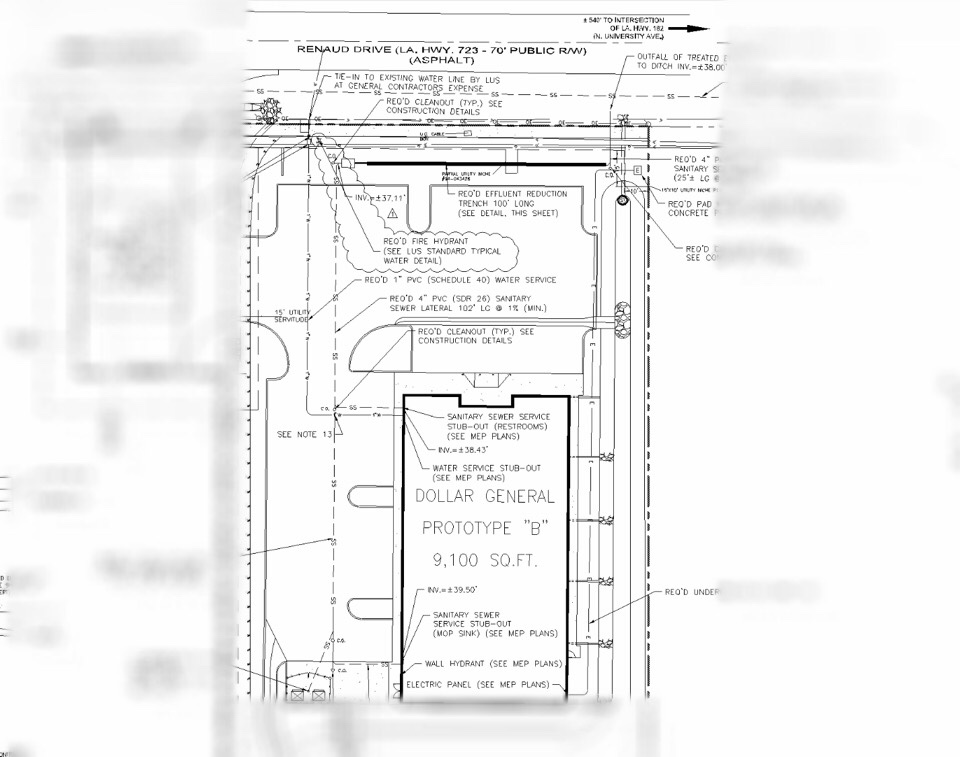 119 Renaud plans.