A popular Lafayette-based Greek American restaurant, called Zorbas Gyros, Burgers and More, will be opening a location in Youngsville, LA.
Zorbas of Youngsville will occupy 1,900 SF of space inside of the Mill Commons development at 1821 Chemin Metairie Pkwy. The recently opened local restaurant, Bourrée, also occupies space there.
Rte Mustafa "Moose" Ozen, the owner of Zorbas, owned & operated Great American Steak inside of the Acadiana Mall before changing the name and relocating to 1812 W Pinhook Road. There, the restaurant serves a variety of Greek-inspired American dishes, along with traditional Greek dishes. Try the burgers!
Moose hopes to have the Youngsville location open by the end of September.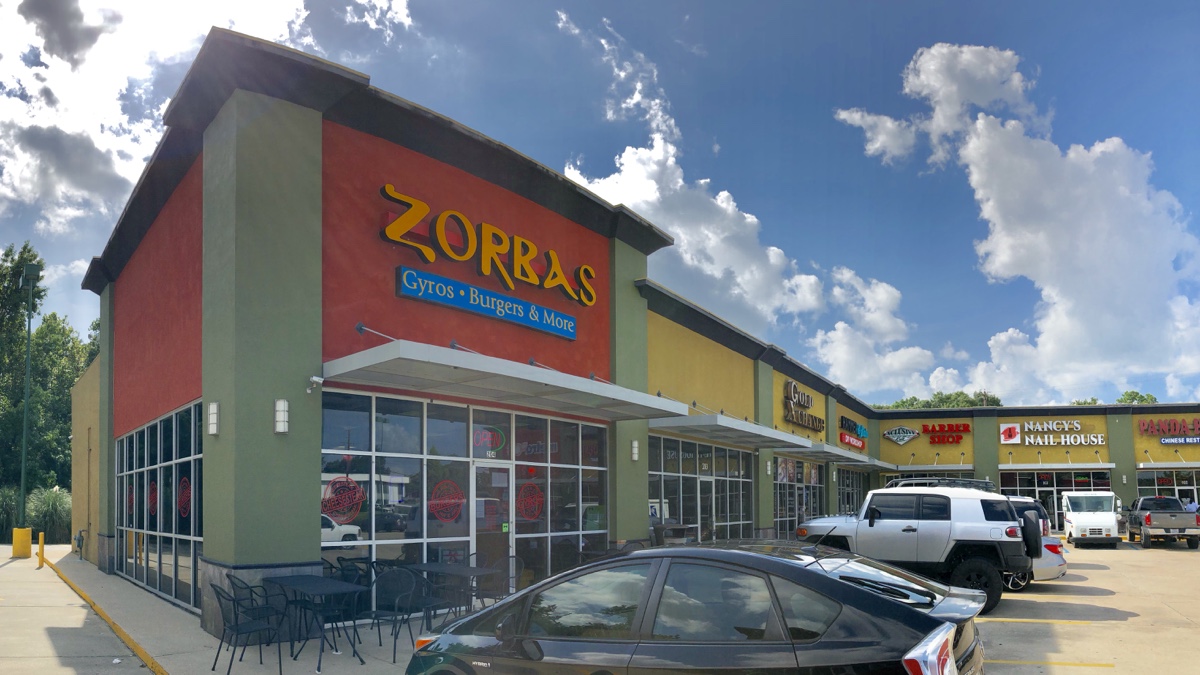 Photo of the Zorbas location in Lafayette.
Below are photos of food, sorry not sorry.