The all-new beach volleyball complex, located at 801 Savoy Road in the Youngsville Sports Complex, is completed.
"This opening of this new phase solidifies our position as the premier sports complex in the region. It continues our tradition of excellent recreational opportunities while driving economic development."

— Ken Ritter, Mayor of Youngsville
A grand opening has been set for this Saturday, March 7th, 2020, to introduce the complex's five competition courts to the public. Other features include an outdoor seating area, concession stand, and a Cabana Bar. Can't get anymore Youngsville than that. — Hey Carencro, where's our cabana bar?! 😂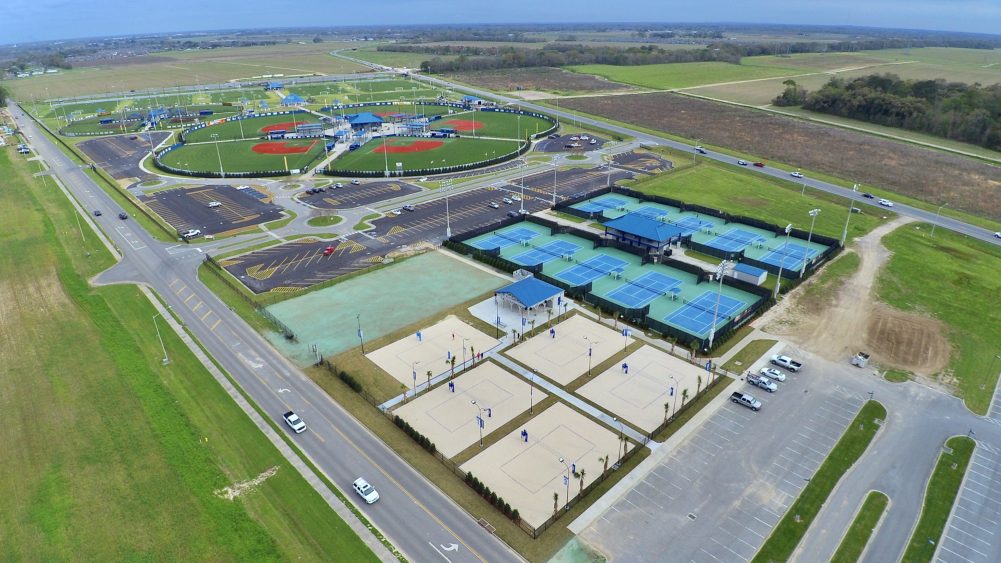 According to the Youngsville Sports Complex Facebook account, the official name of the beach volleyball complex will be unveiled at the Grand Opening ceremony.
Check out our photos of the beach volleyball complex below.