Wyndham Garden Hotel, located at 1801 W Pinhook Road, is officially closed and a perimeter fence has been erected around the entire property.
The now-former hotel property, which closed in December of last year, also includes a separate business entity, namely Scandals Nite Club. According to Scandals management, they are not officially closed, however, they are not able to open either. Due to non-compliance of the property owners to repair a fire suppression system issue, the Certificate of Occupancy for the complete property was suspended. According to Scandals management, this is a clear violation of the lease agreement and legal action is underway unless reasonable negotiation resumes.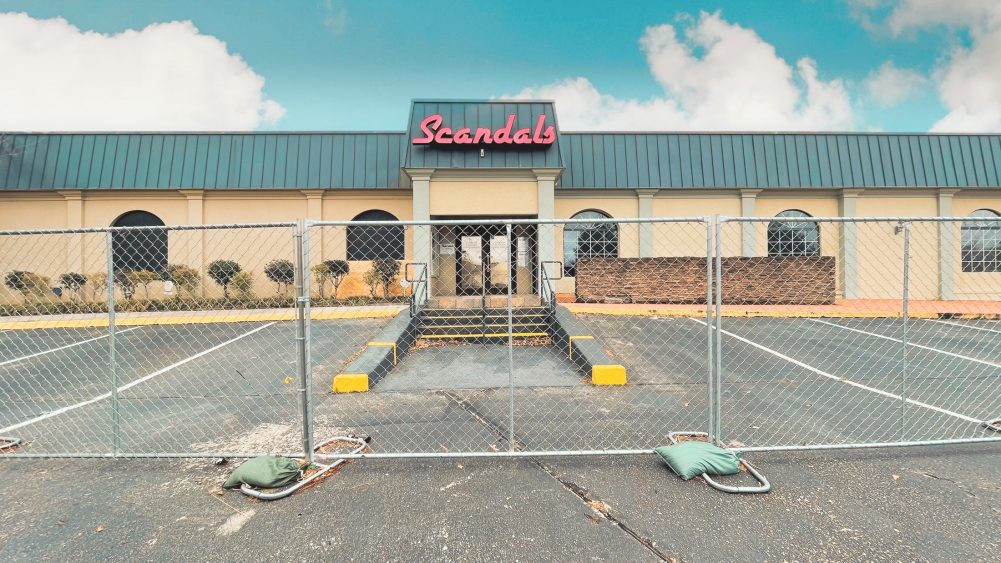 Sources state that the former Wyndham Garden Hotel is being reevaluated for a proposed multi-family residential development and that Scandals was not considered in the scope of the future project, although a legal and binding lease agreement is in effect.
Scandals management expressed that the future of the popular dance club has been put in a holding pattern as they seek to evaluate their next possible move.
Follow Scandals Nite Club on Facebook at https://www.facebook.com/scandalsdance/ for updates on when they will reopen.