Whiskey & Vine, a new jazz/blues club & restaurant concept is coming soon to the former Jolie's Louisiana Bistro space at 507 W Pinhook Road.
The owners of the local restaurant, Bon Temps Grill, are reimagining the classic Big Easy jazz club atmosphere right here in Lafayette with their newest concept, Whiskey & Vine. This classic cocktail lounge is a derivative of the culture of New Orleans through live blues music, traditional southern cuisine, and expansive cocktails and spirits.
Renovations to the space bring in a ton of new light with the removal of several walls that opens the space up. A newly added bar top offers its guests plenty of seating lit by uniquely selected horn instrument lighting. Each space within the concept provides exceptional acoustics as well as visibility throughout. Even the upstairs loft is met with the same jazzy vibes with the deep reds of the velvety furniture and a newly added bar top. A new high-end sound system and remote-controlled lighting have been added to flow with the energy of any given day or night.
"We want to bring something uniquely different to Acadiana, something that fills a gap in the community while maintaining a hint of familiarity. The type of familiar feeling that is exciting, inviting, welcoming, and, to some, nostalgic," said Steven O'Bryan, Co-Owner of Whiskey & Vine. "Our team is committed to creating an environment that gives guests a full sensory experience from beginning to end."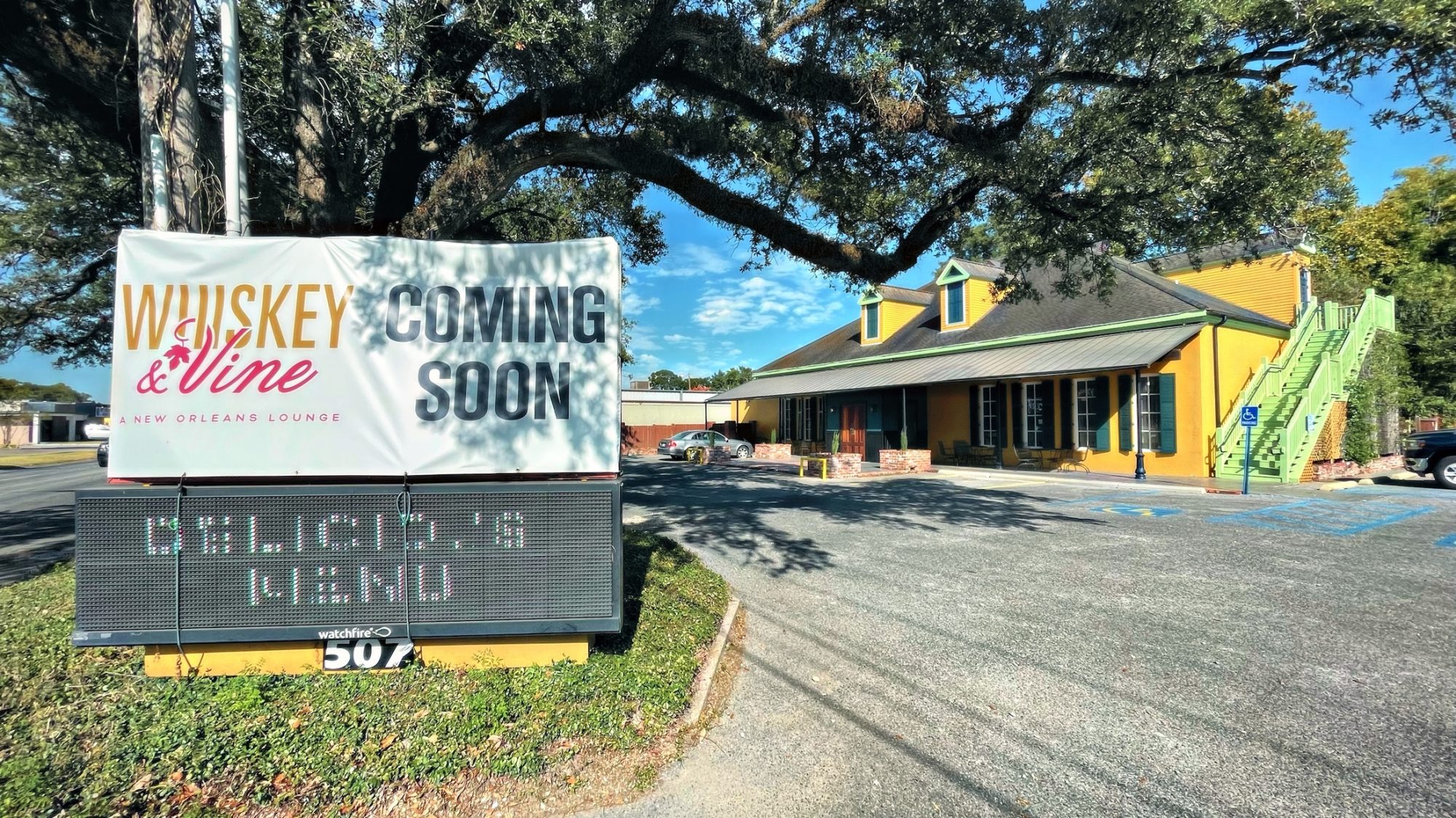 Whiskey & Vine is said to become the premier venue for locals and visitors, providing a complimentary blend of flavors, aromas, sights, and sounds that can only be found beyond its front doors. The new jazz club & restaurant concept will offer a variety of drink selections inclusive of creatively crafted cocktails, a wide array of whiskey options, and a carefully curated wine selection by their in-house Sommelier and General Manager, Dina Bohn. Combine this with imaginative takes on beloved dishes and new tasteful creations by Executive Chef Dan Carter, alongside the eye-catching vintage décor, and curious minds will become loyal patrons.
Whiskey & Vine was conceptualized to paint the picture of the timeless elegance the establishment was founded on. The name perfectly portrays the idea of bringing back the classic simplicity of the past into a fast-paced, modern world.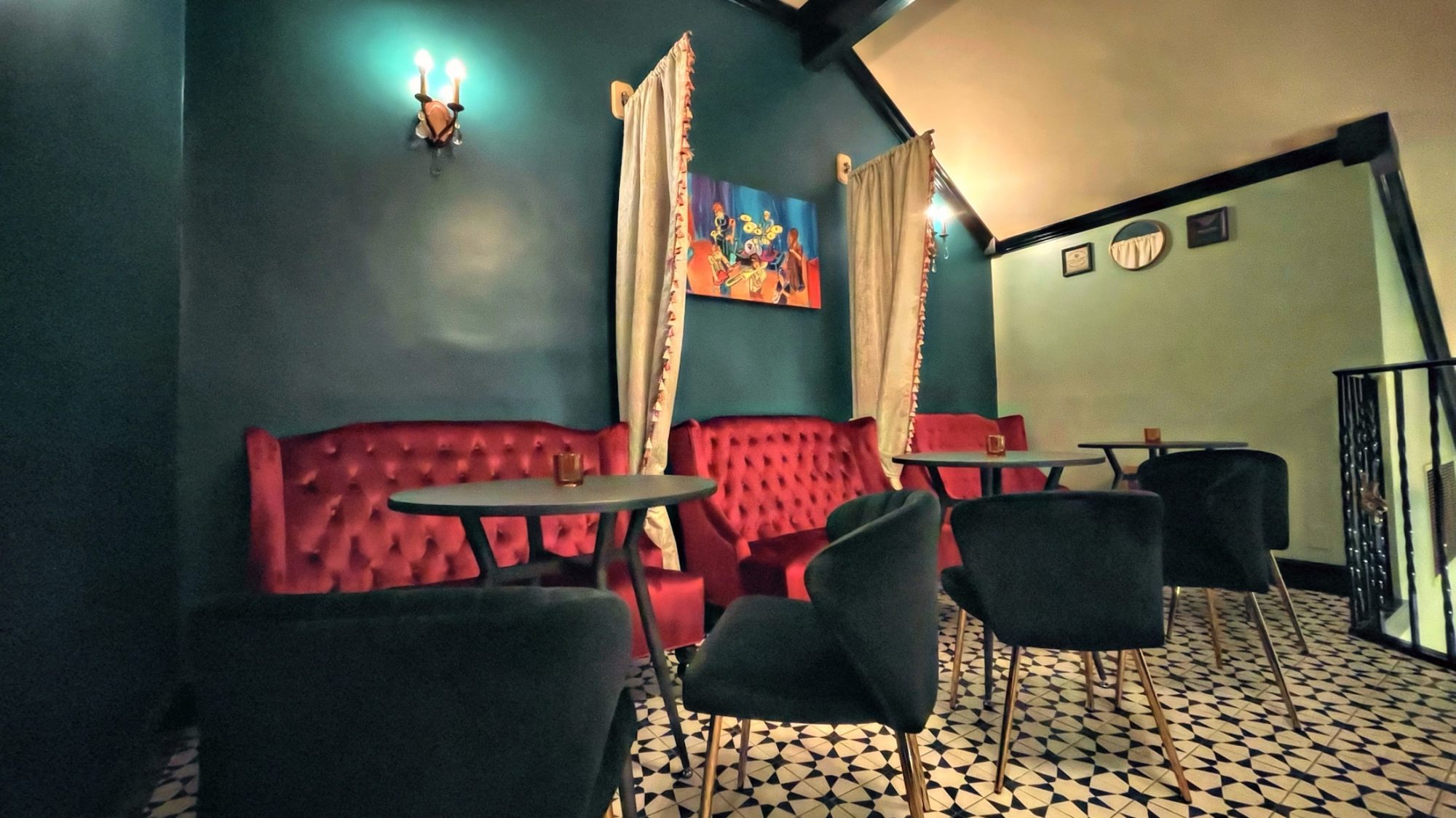 Patrick O'Bryan, Co-Owner of Whiskey & Vine, explained, "From the moment this idea came to life, our goal has remained the same: to create a destination that is original enough to stand out in the minds of everyone who visits and keep them coming back. And because of the support of everyone involved, including a knowledgeable team with years of combined industry experience, we are confident we will achieve exactly that."
Whiskey & Vine is expected to open late this fall, offering dinner all week long and weekend brunch.
You can save their website, https://wvlounge.com/, and follow them on Facebook https://www.facebook.com/WVloungeLafayette and Instagram https://www.instagram.com/wvloungelafayette/.