In March of 2019, LHC Group broke ground on a new $46 million, 200,000+ sq ft home office expansion project at 901 S Hugh Wallis Rd.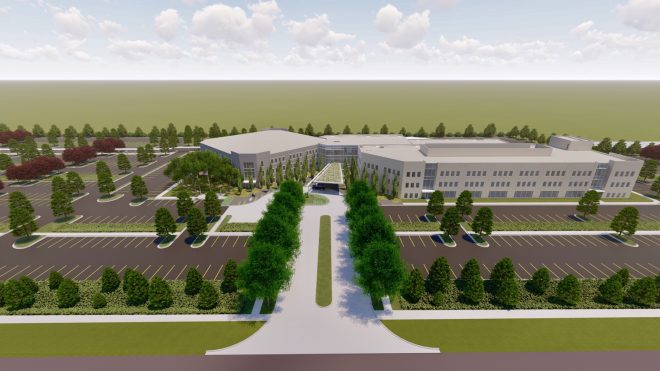 LHC Group expansion rendering courtesy of Chase Marshall Architects.
The new expansion is said to bring 740 new direct jobs to the Acadiana area with many new indirect jobs added as well.
It has been about 10 months since the start of the construction and the most visible expansion progress details are expanded parking with a covered walkway, new landscaping, and a new entrance on Kaliste Saloom Road. During that time, foundation work for the new structures have been taking place, but unless you fly over the property or work on the second and third floor of LHC, you wouldn't be able to notice — until now.
Last week, the walls of the new LHC building have started to go up and it looks massive! The appearance of the new building matches the design of the current main building with similar window spacing and size.
The tentative completion date for phase 1 is still tentative set to be completed by this year, 2020.
Click here to see our initial post for the project to see more renderings.
---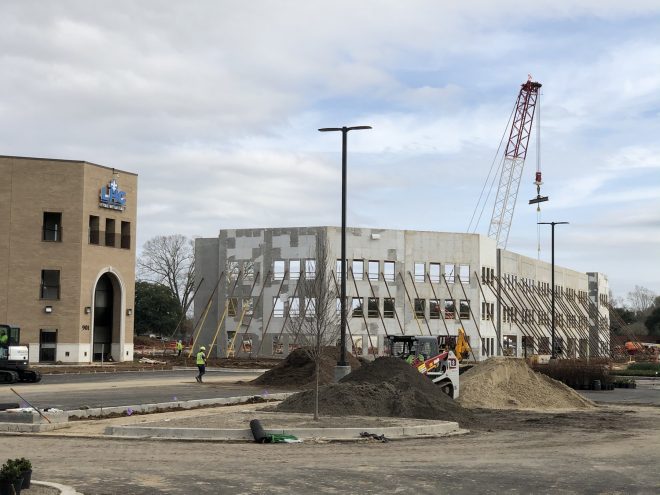 ---