A new, Vet supervised, doggie daycare & grooming facility, called The Playground, located at 118 Noel Drive in Lafayette will open Monday.
The new 10,000 sq ft facility is a new expansion project for Lafayette Veterinary Care Center with a capacity for 100 pets depending on size and if they are rooming together. It features an exam room with on-staff vet, grooming room, and A large backyard play yard for fun outdoors with toys, water, and bubbles.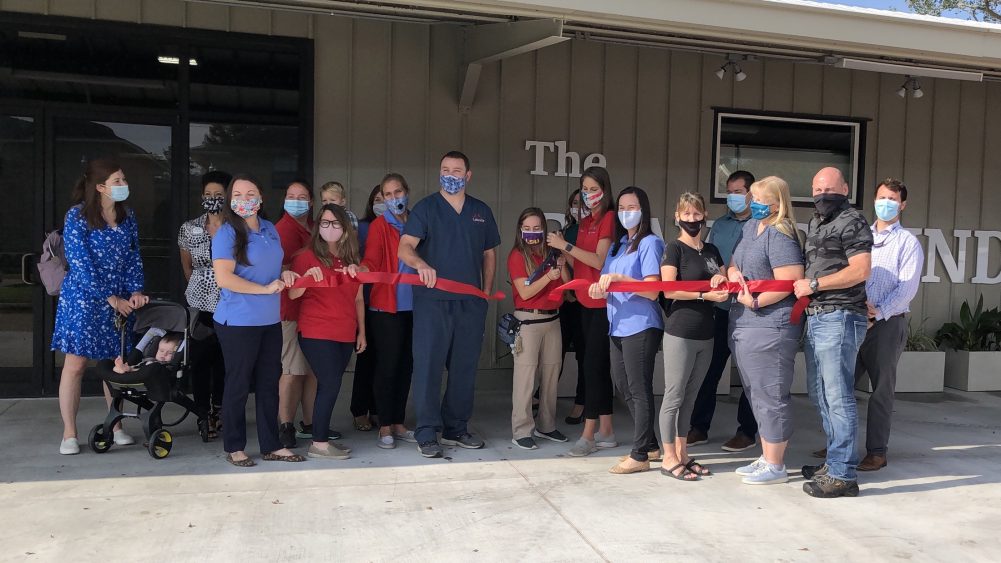 The team at The Playground pride themselves as a structured daycare with an established system of playmates that have been categorized into 4 main groups. Their dogs are separated by size, temperament, energy level, and play style to encourage dogs with similar needs to play with each other to maximize their stimulation.
The Playground also includes certified trainers helping to teach their daycare pets basic manners, which is a bonus.
To learn more about Lafayette Vet Care Center, check out their website at https://LafayetteVets.com or their Facebook page at https://www.facebook.com/LafayetteVets/.