The Oil Center in Lafayette is a vital part of what makes our happy little big city a place to visit. Whether it is brunch at Blue Dog Café, family fun at Festival of Lights, a meeting at the Petroleum Club or a new baby coming into the world at LGMC—The Oil Center is where a lot happens for Lafayette. But at night the Oil Center is different, almost void of human life as many head to their suburban homes to retire for the night. How can we change this? Well, a strategic plan is in place to redevelop The Oil Center to hopefully bring growth, and maybe a nightlife to the core of Lafayette.
The plan to redevelop The Oil Center was developed between 2015 through 2018 through a series of open houses, workshops, and stakeholder meetings. You see, currently, there really isn't any sidewalks in the Oil Center. At least not on the main drag, that being Coolidge Street. The plan specifically highlights Coolidge Street as the spine of The Oil Center and thus being the potential start of the entire redevelopment phase. Much of what you will see happen to Coolidge Street—at first—will be median improvements, on-street parking, lane narrowing to reduce speed, and newly created sidewalks for more pedestrians. The list of improvements are much more detailed, but that is a good summary. I'll link the full strategic master plan for The Oil Center redevelopment below.
The Oil Center, as we know it, is zoned for heavy commercial. Meaning that a large retailer with the need for lots of parking could set up shop in The Oil Center. But many are petitioning for a rezoning of the center. The strategic master plan for redevelopment also shows that a need for multi-level mixed-use buildings in which businesses would operate on the ground floor, while residents live above. This would provide The Oil Center with life beyond daywalker hours, and maybe—just maybe—spark a nightlife for our beloved Oil Center.
Check out some of the photos below of the strategic master plan, which is linked (here) for those looking for more information. Also, keep in mind that this will not happen overnight. I feel the need for that to be stated. There isn't a good timeline to reference, but it will be multiple years, possibly decades.
Most, if not all, of the drawings are courtesy of Geoff Dyer—Lafayette Development & Design Center.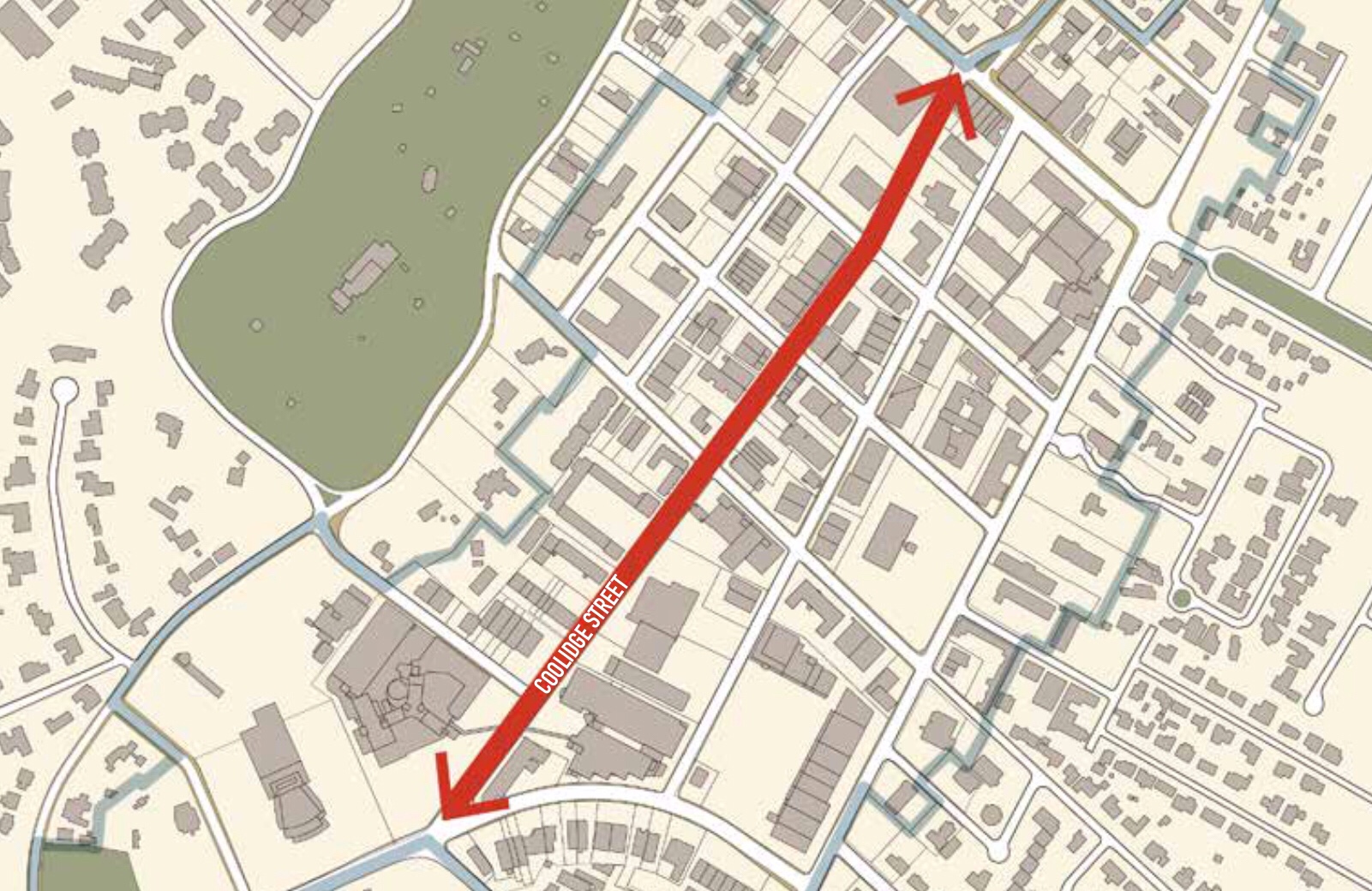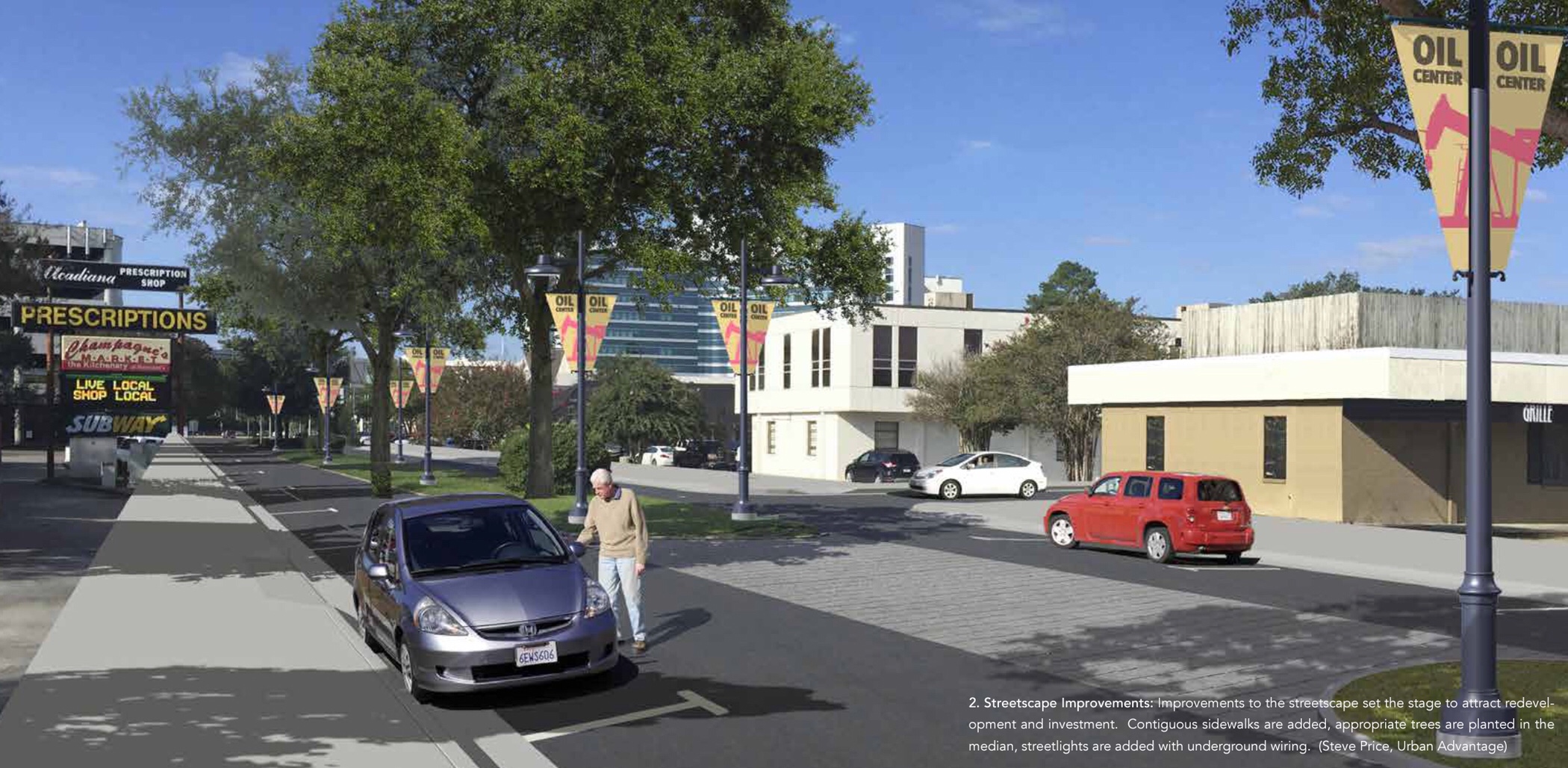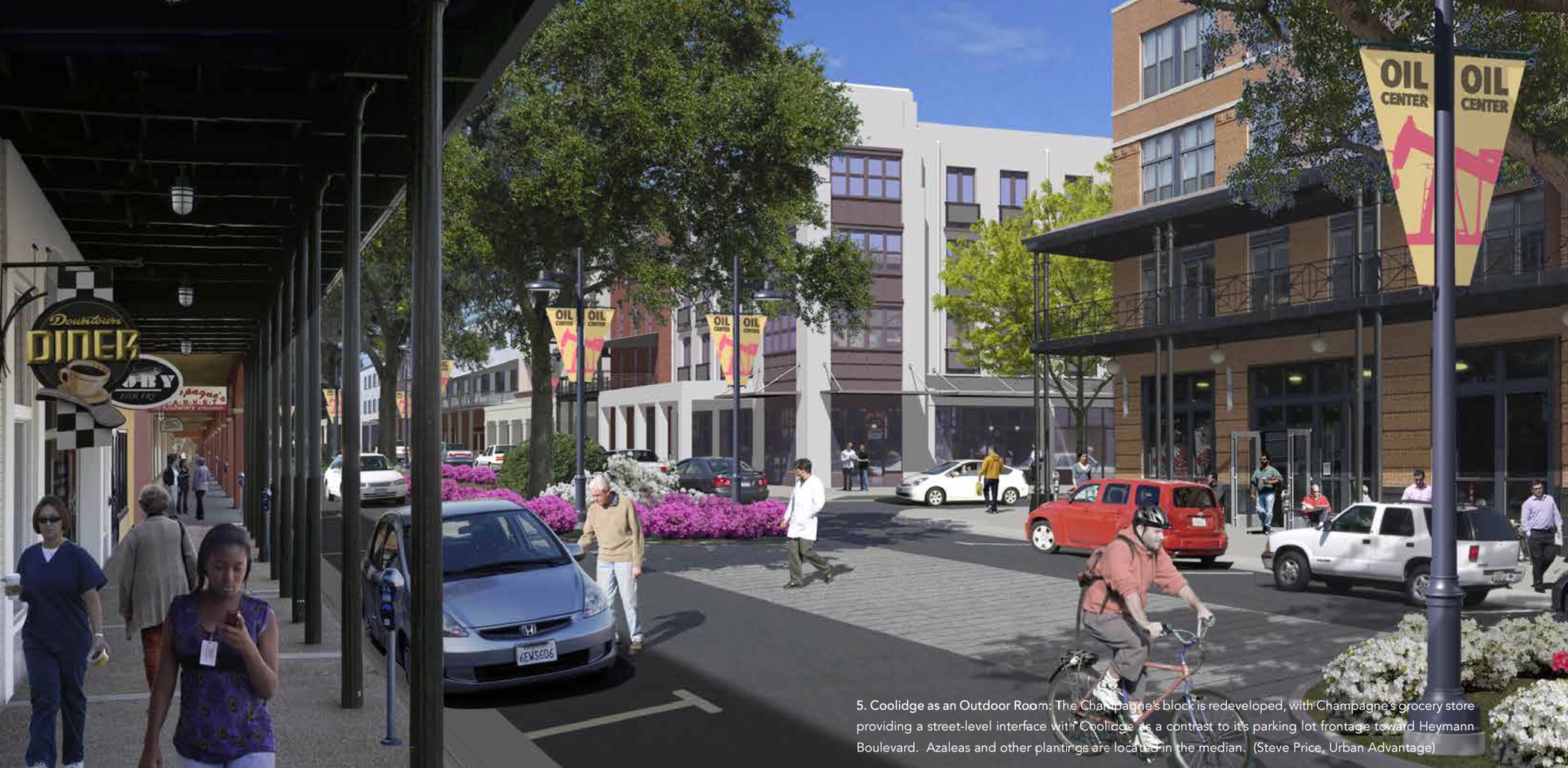 The two photos above and below are concept drawings of what Coolidge Street could look like in the future.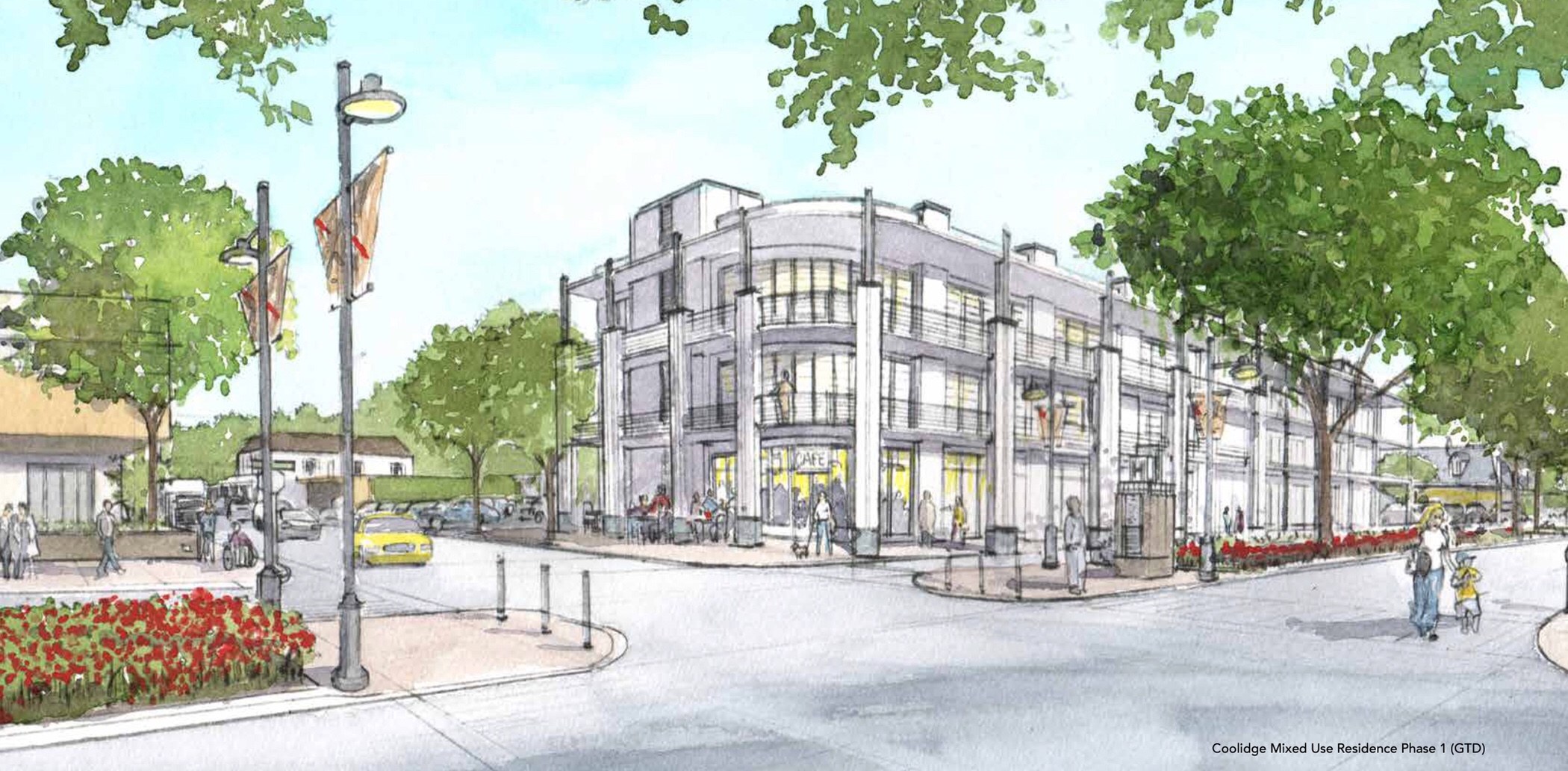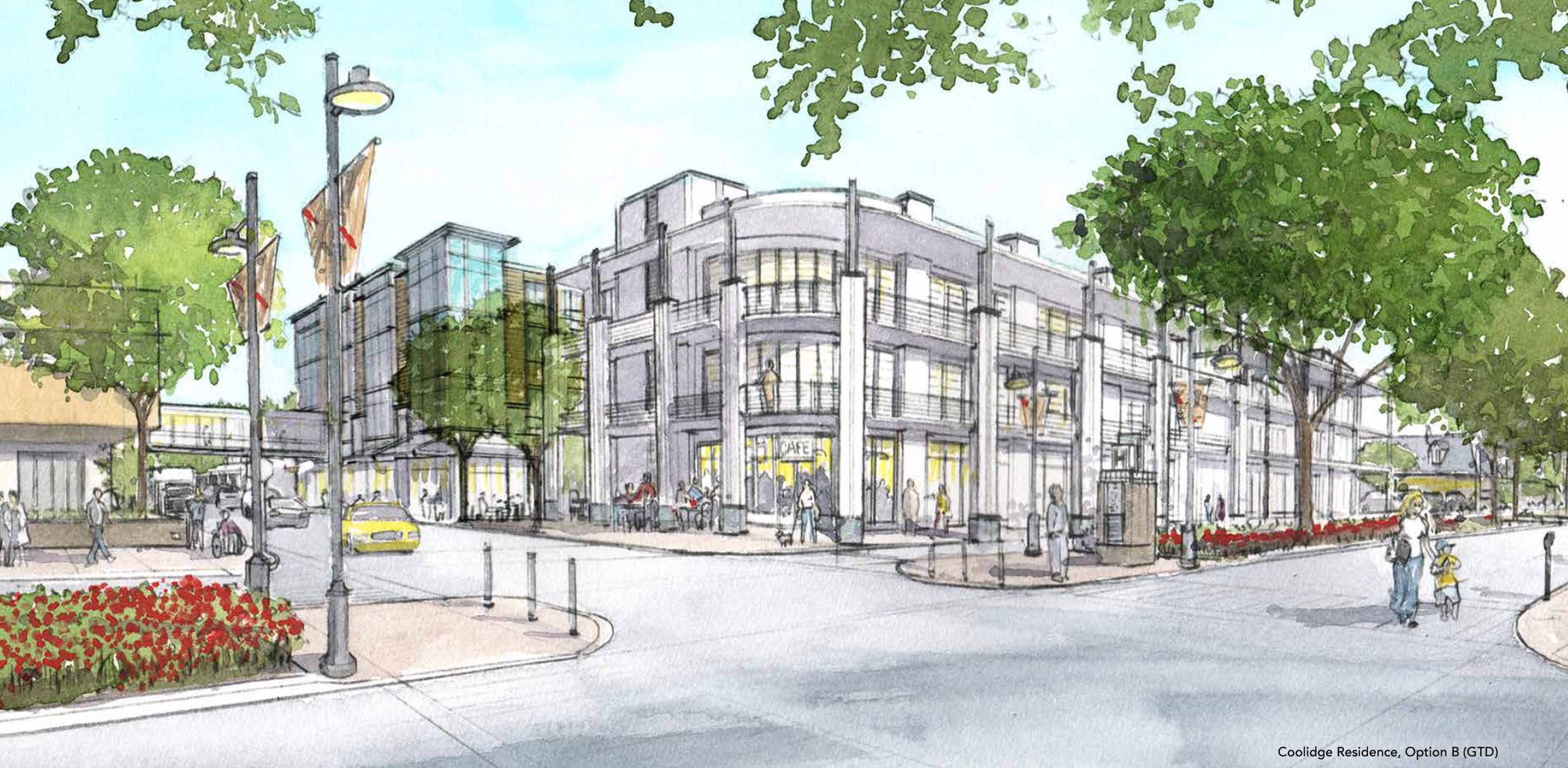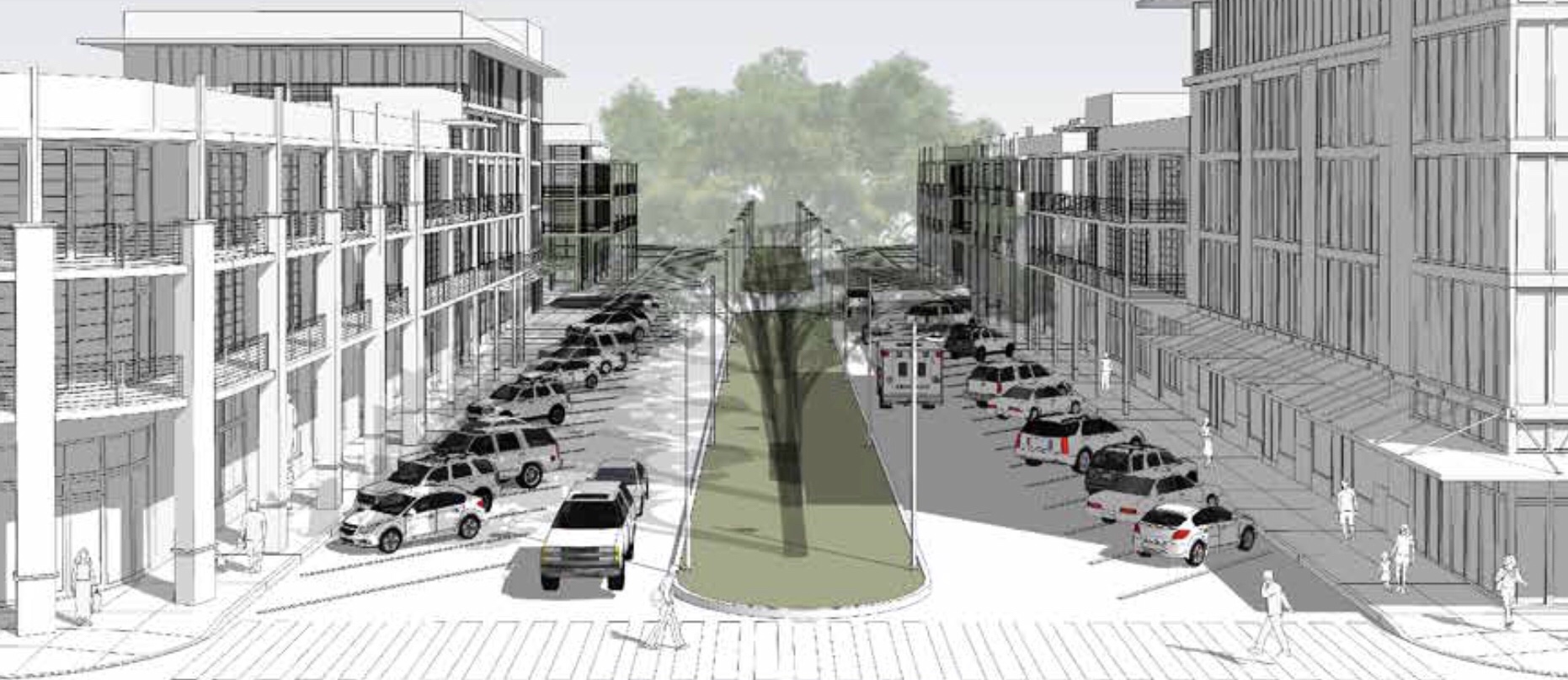 This photo is an example of how the street, sidewalks, parking, and the median could appear.