The Best Stop, located at 615 Hwy 93 N. in Scott, LA, will soon break ground on a new, 15,500 square-foot processing facility.
The new wholesale processing facility for The Best Stop will be located at 617 Hwy 93 N. — next door to their current retail store.
Along with serving as processing space, the new facility will also serve as a fulfillment center for wholesale, online ordering & shipping, and office space.
A public groundbreaking is scheduled for tomorrow, October 24th, 2019.
The Best Stop's story is one of necessity. Back in the 80's—during the oil bust—Lawrence Menard (Uncle Brud) and Robert Cormier needed to earn a little extra income; so the idea was born.
"Since opening its doors on November 1, 1986, Lawrence and Robert worked tirelessly seven-days-a-week developing and refining their boudin, cracklins, sausage, specialty meats, and cajun seasonings recipes. Alongside the duo was Mrs. Jerry Prejean Hovatta, who not only helped create the recipe, but made and prayed the rosary for it every day.
Lawrence and Robert had a straightforward goal when they created The Best Stop Supermarket. The mission was to provide the best specialty meats in Louisiana while creating a brand that their families could be proud of. Thirty years later, it's clear that the mission has been a success."
A Tentative completion date is set for August of 2020.
If you haven't already checked them out on Facebook, do so by clicking this link – https://facebook.com/BestStopSupermarket/.
Below are mixed provided, sourced images.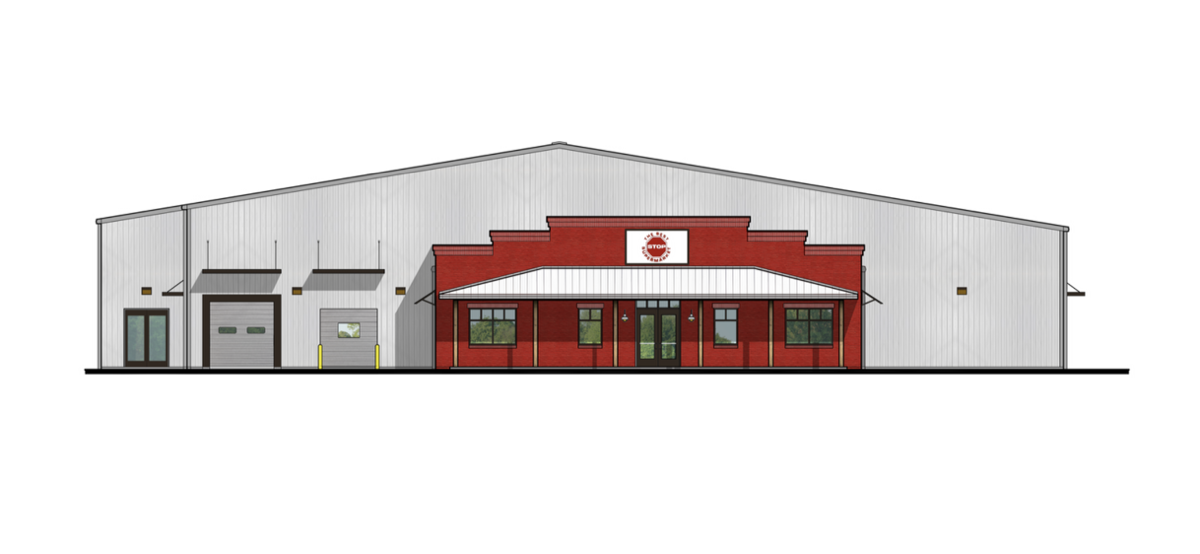 Rendering of the new Best Stop facility in Scott, LA.