Several months back, we shared that ground work started at 1200 Robley Drive, but we just didn't have much info on it. We at least have a name now.
The new residential property is named Summerwind – Residential Gated Excellence. There isn't much else to talk about with this spot, I just thought you'd like to know the name.
Later on, we will find out more and have more to show you.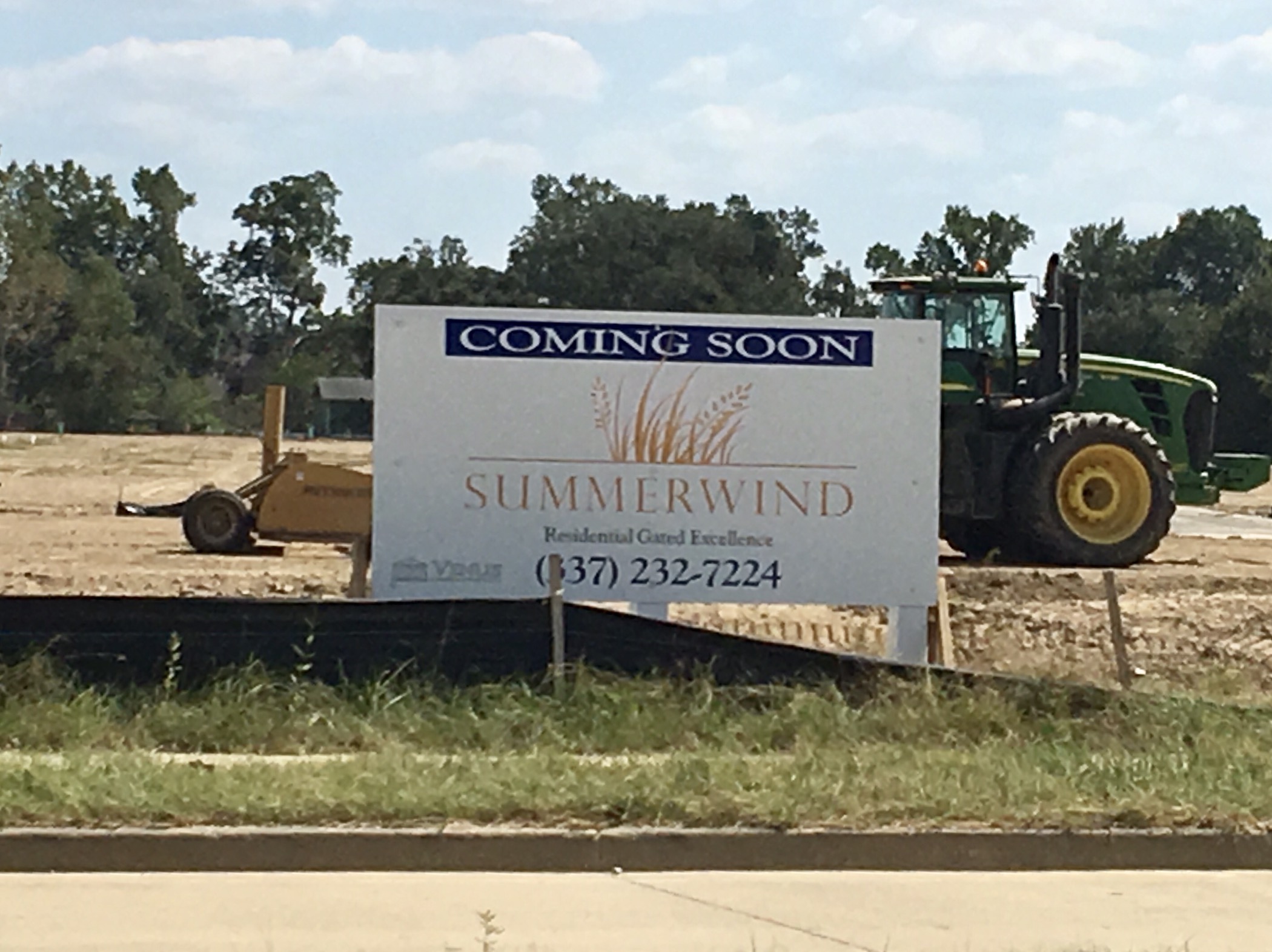 Photo by our good friend, Les.