Dog kennels are not something that you typically have on display in your dwelling. In fact, many kennels, from what we've noticed, are either in the laundry room or some place that isn't out in the open.
A new company in Lafayette called, STUdio Pet Company, has changed the kennel game for the better. Their kennels are better referred to as STUdios, because they are much more attractive and more of a piece of furniture for your home.
Designed with a sophisticated style, these "kennels", remind us of high quality classic furniture that you won't find at Walmart. Made out of hard wood, not bars or plastic, these STUdios are easier on the eyes, your dogs, but your wallets may just bark. The cheapest, "The Bitsy", is a cool $850, while the largest, "The Grandiose Duplex", will set you back about $2,200. A small price for quality and style.
Oh, and the reason for the all caps, STU, in "STUdio" is for the name of the company owner's bulldog, Stu. 🙂 See a photo of Stu below, along with the furniture pieces named above.
STUdio Pet Company is an online company, but welcome home visits to view their kennels! 🙂
Website: studiopetcompany.com
Facebook: facebook.com/studiopetcompany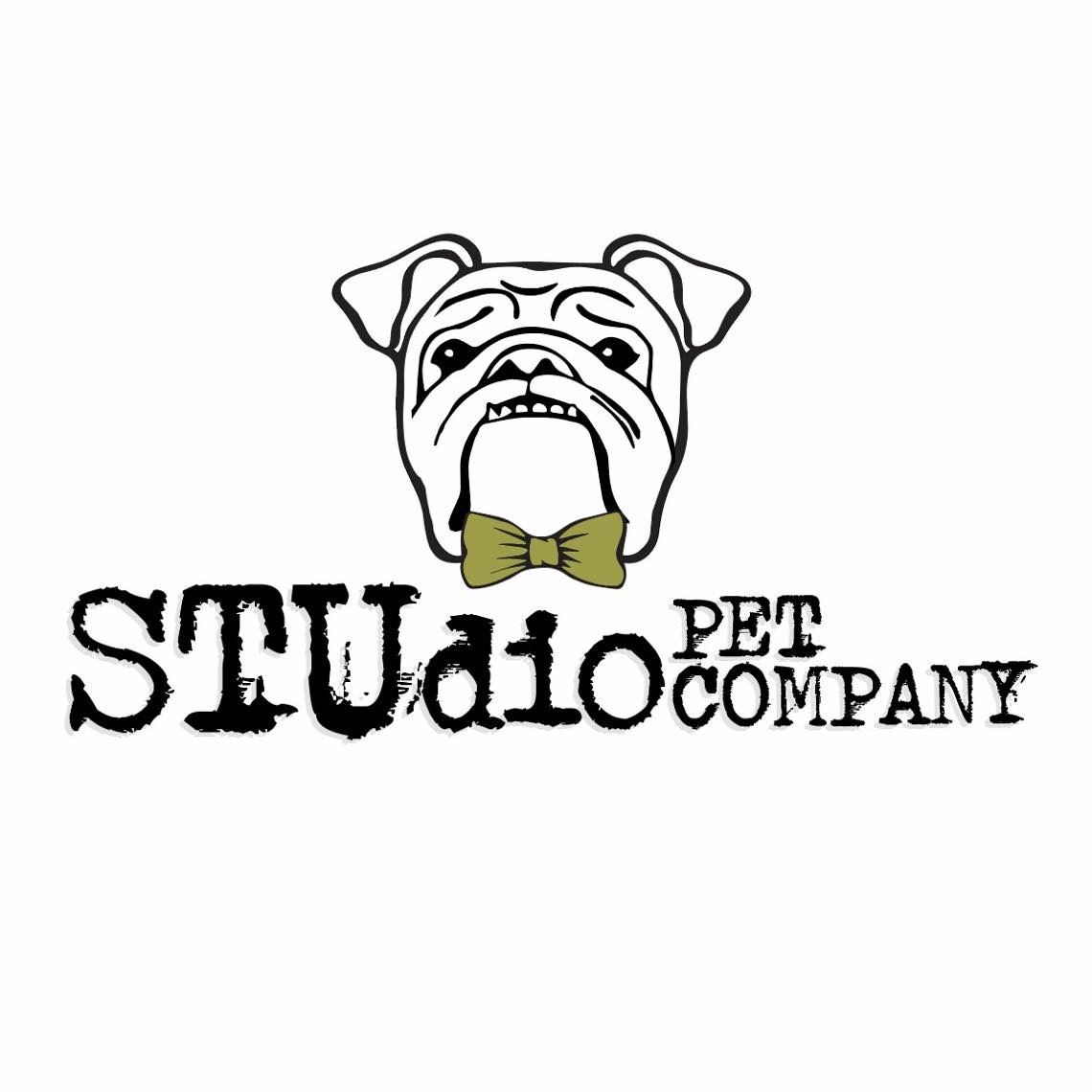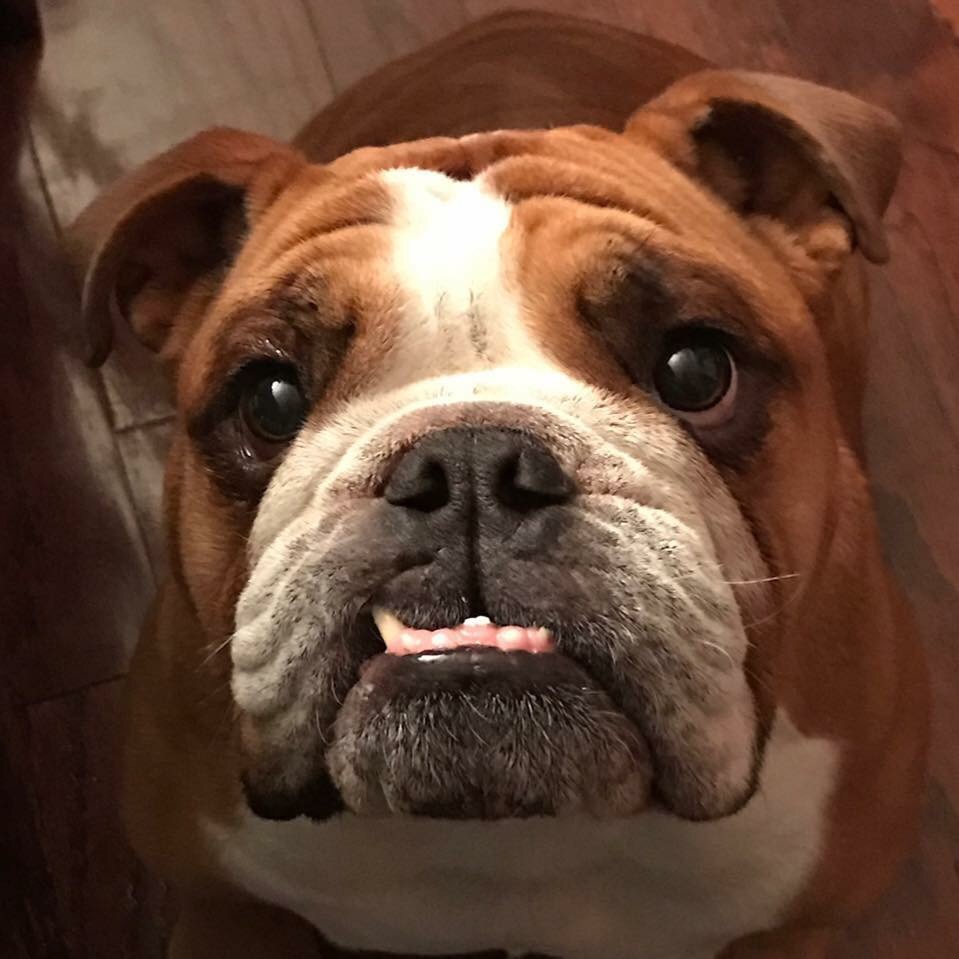 This is Stu.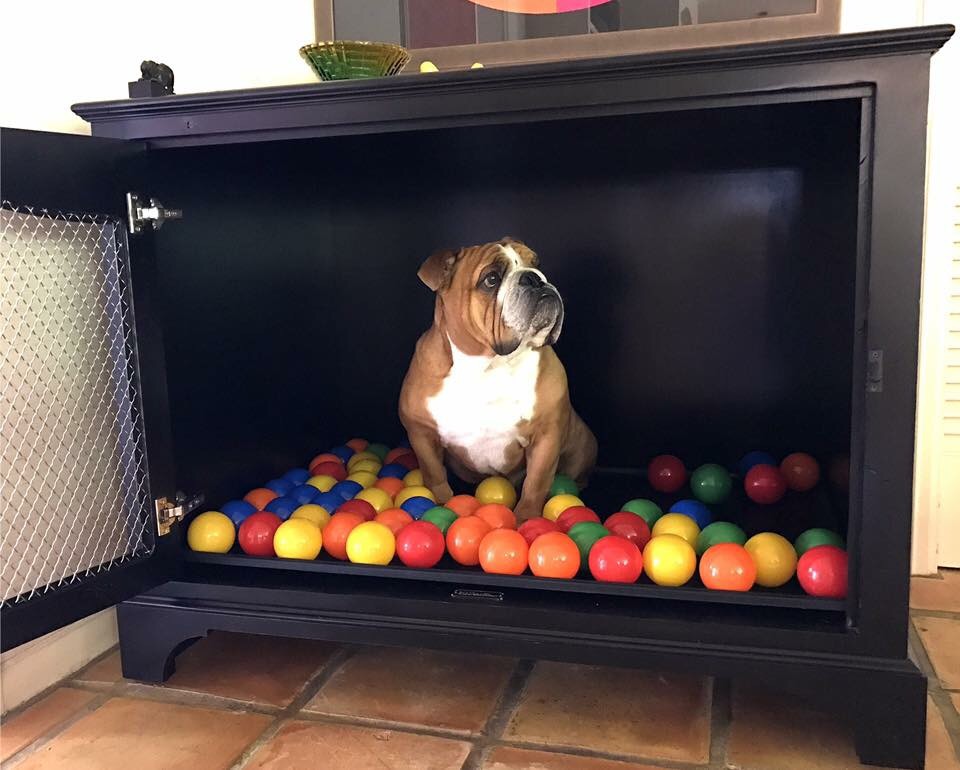 This is Stu in a STUdio.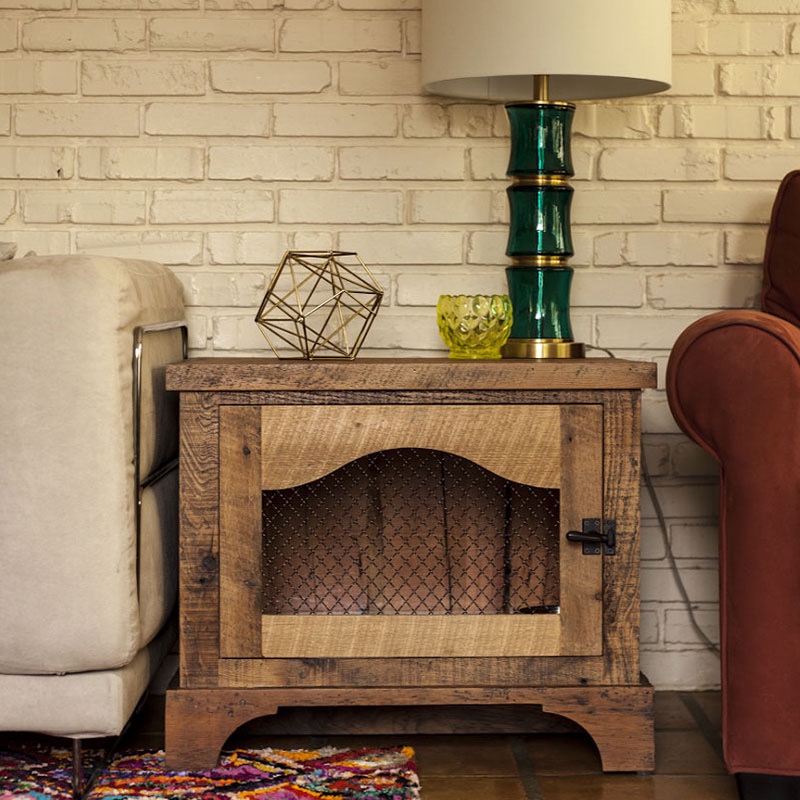 The Bitsy – $850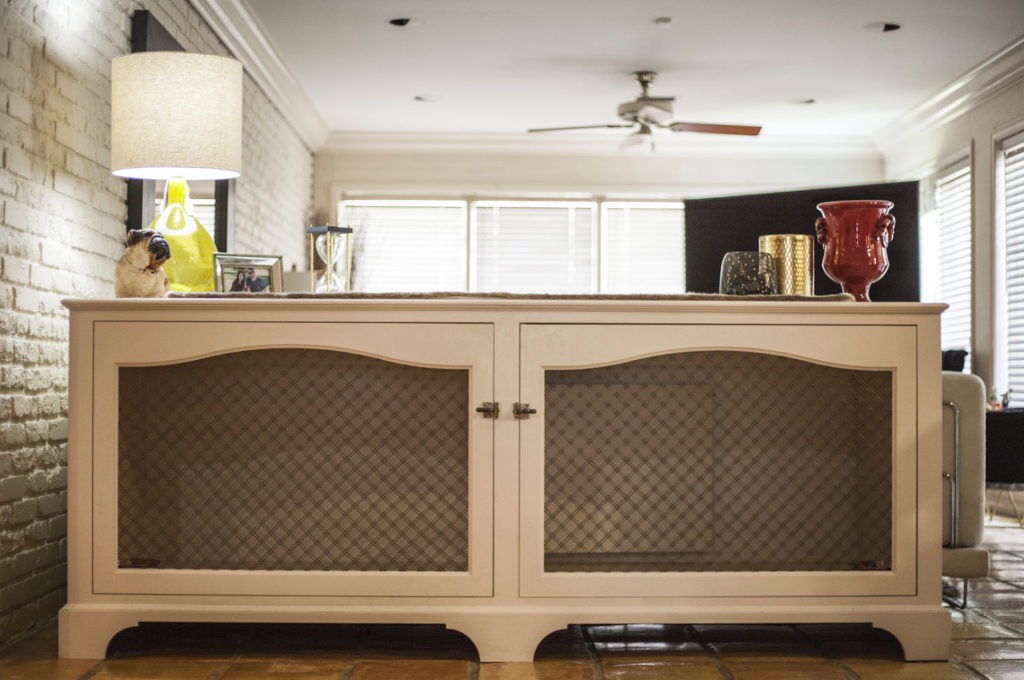 The Grandiose Duplex – $2,195