A new 21,000-square-foot, 88-unit long-term stay hotel chain, called StayAPT Suites, is coming soon to 105 Republic Avenue behind Sterling Automotive Preowned on Kaliste Saloom Road in Lafayette, Louisiana.
Founded in January 2020, the North Carolina-based long-stay hotel, stayAPT Suites is a new hotel concept that aims to provide the comforts of home even while traveling. Their 500+ square-foot suites are purposefully designed with attention to detail, offering amenities that make guests feel at home. Each suite includes a distinct living room with a sleeper sofa, lounge chair, and a 55-inch television. The full-size kitchen comes equipped with a stove, oven, dishwasher, microwave, and refrigerator, along with a large center island with seating. A separate bedroom features a second large smart TV, a walk-in closet, and a workspace.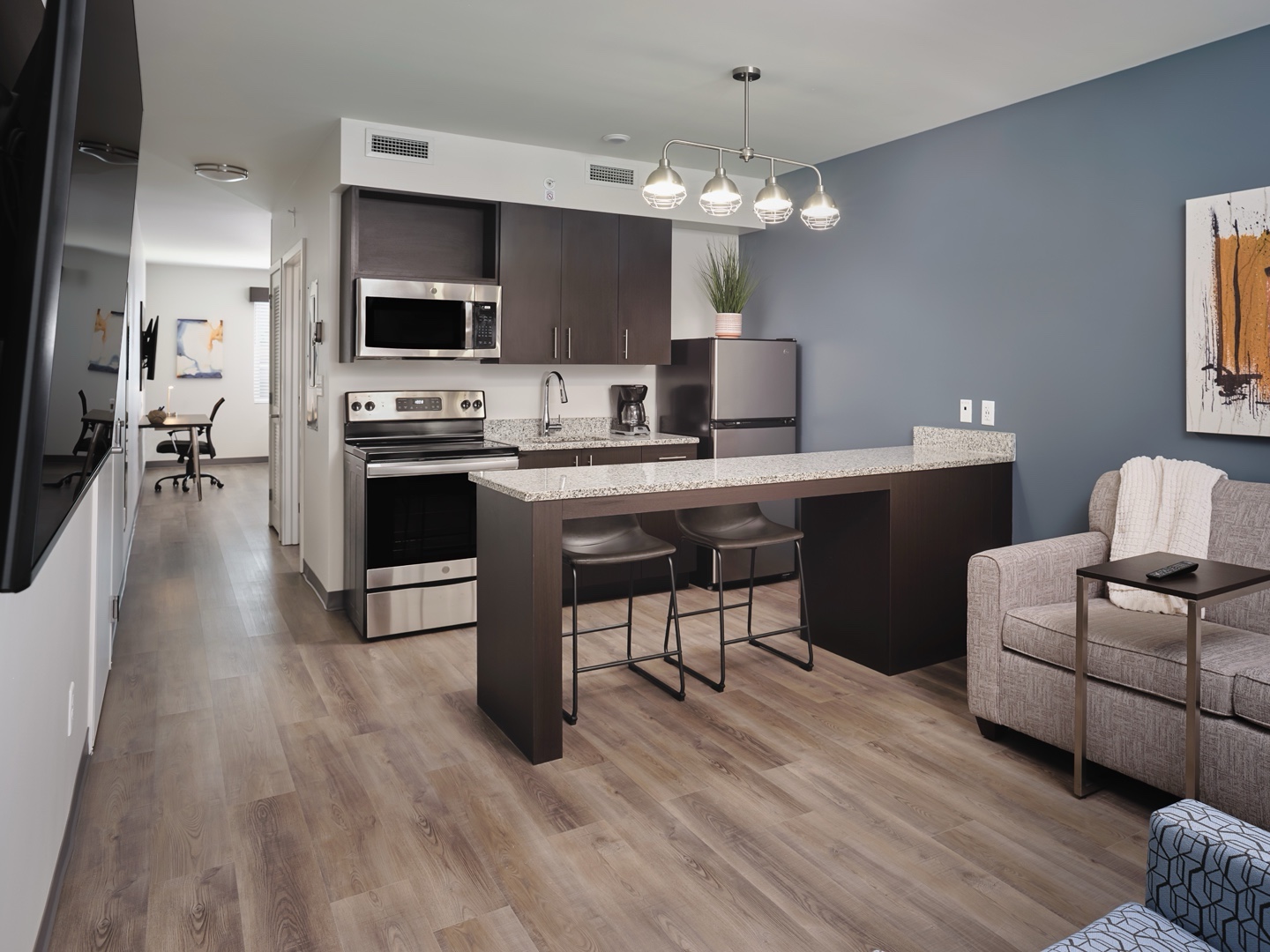 Full-sized kitchen with Living Room
In addition to the well-designed suites, stayAPT hotels also offer an open-air outdoor courtyard with greenery, a built-in grill station, a fire pit, and seating. On-site fitness and laundry facilities are available for guests' convenience as well. Ya know, because when you want to "feel at home", you need to be able to be clean like you're coming fresh from home. Free Wi-Fi is also provided, which should be a standard thing by now in 2023, and the hotel is pet-friendly. They also emphasize a Cleanliness Program to maintain a hygienic and comfortable environment for guests.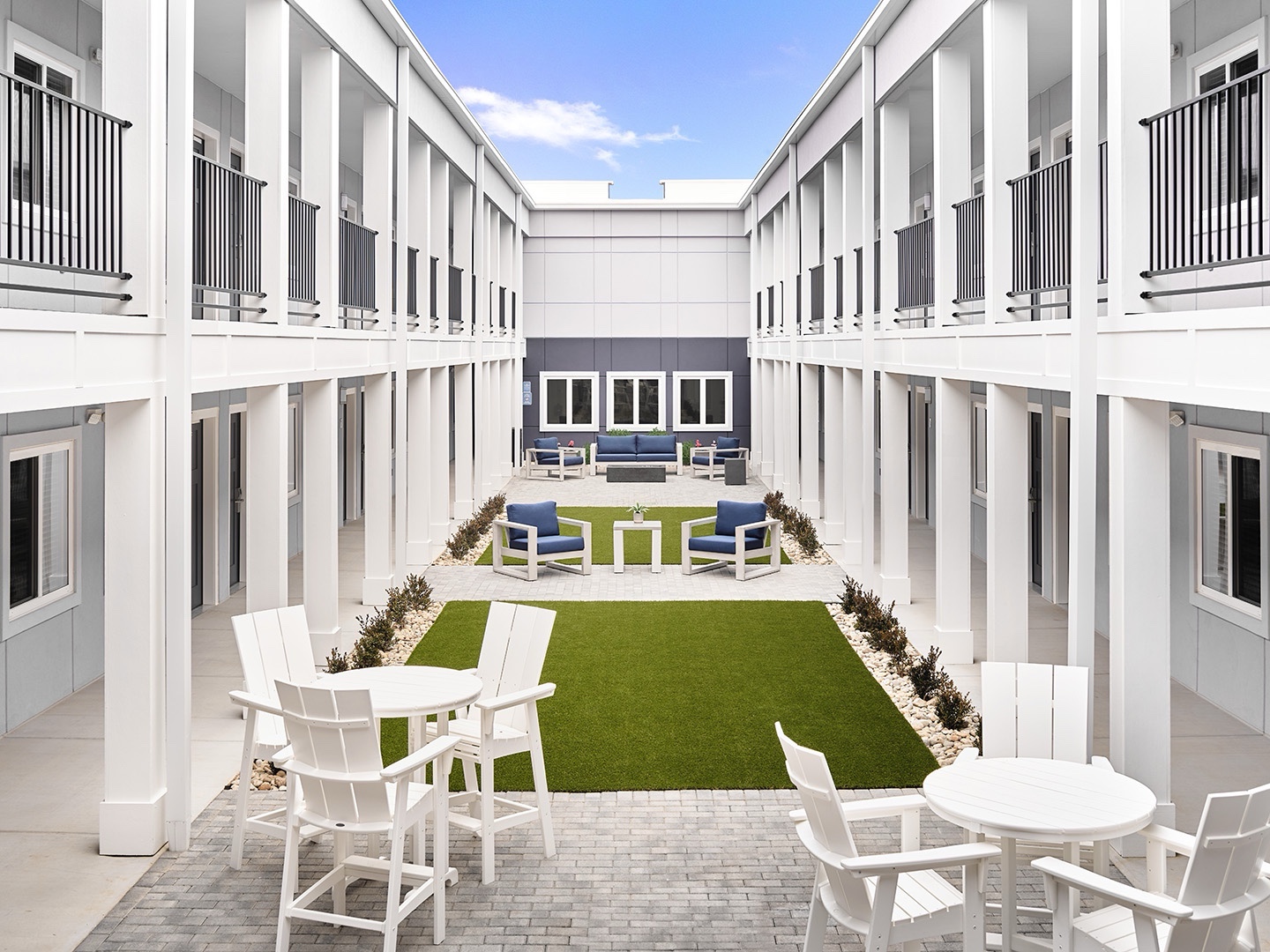 Center Courtyard with Fire Pit
You may be wondering if Lafayette can support another hotel. With the growth of our medical sector, as well as our growing sporting events in Broussard, Youngsville, and Carencro, Lafayette is still very much able to support additional hotel space. At least through a large portion of the year that is.
Overall, stayAPT Suites is revolutionizing the hotel industry by offering spacious and modern apartment-style accommodations, that work great for business, relocation, and leisure travelers who are seeking a home-like experience while on the road or visiting family.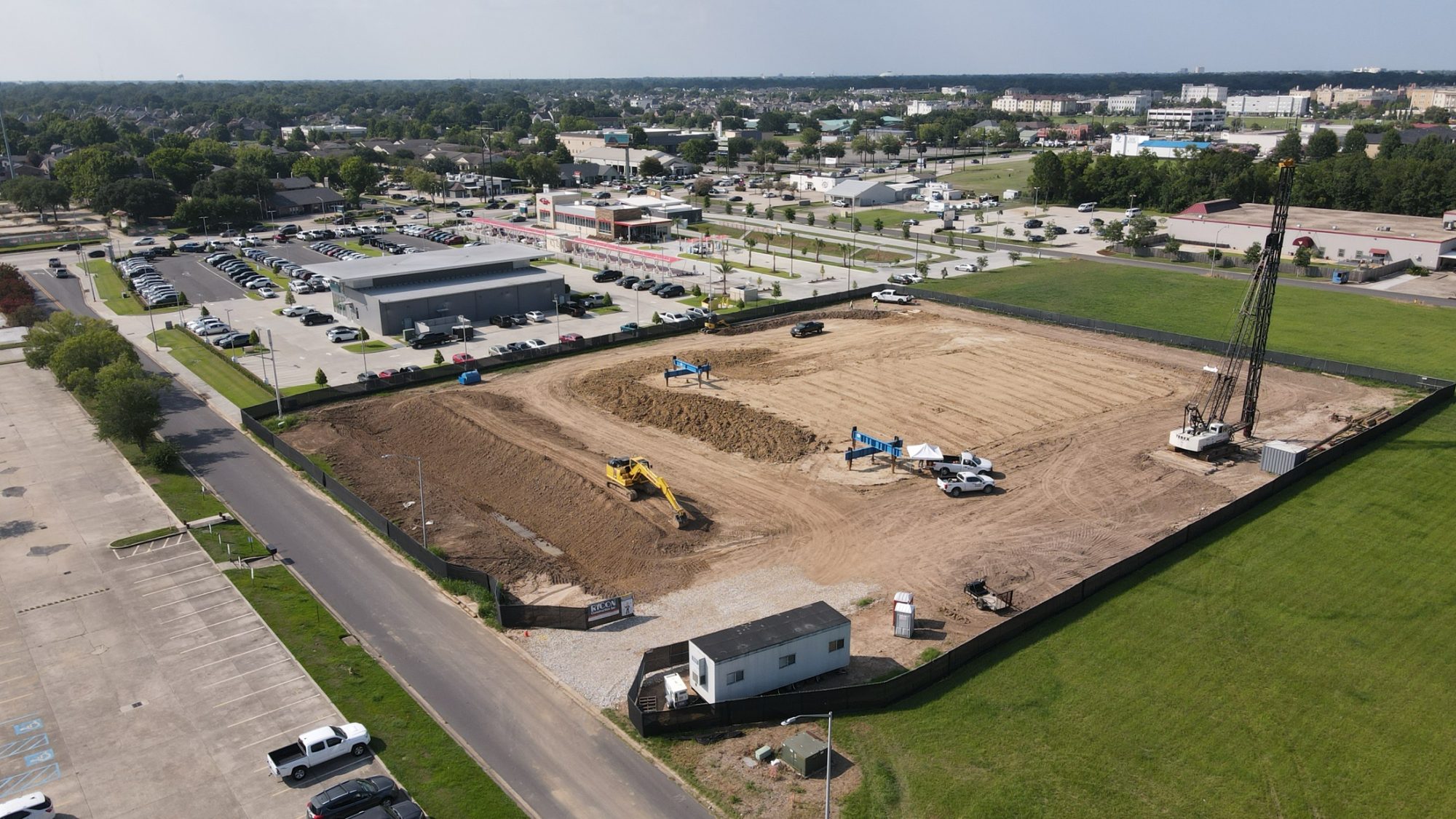 Aerial photo of the StayAPT Suites of Lafayette site
Construction for hotels is usually ranging from 1 year to 2 years depending on size. This is a smaller hotel, so we fully expect to see near completion by mid to late 2024.
You can learn more about StayAPT Suites via their website at https://www.stayapt.com.
See more StayAPT Suites sourced photos below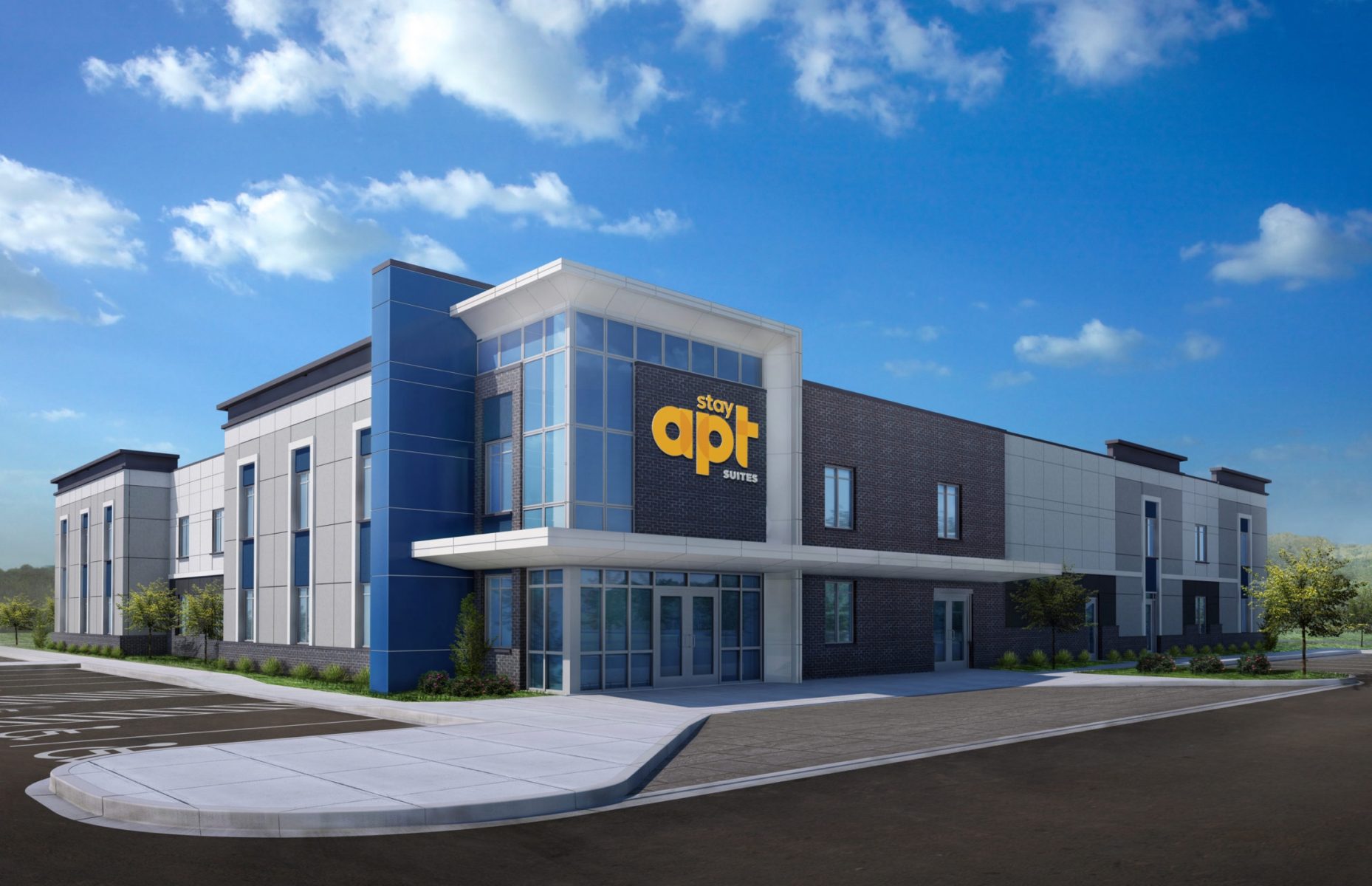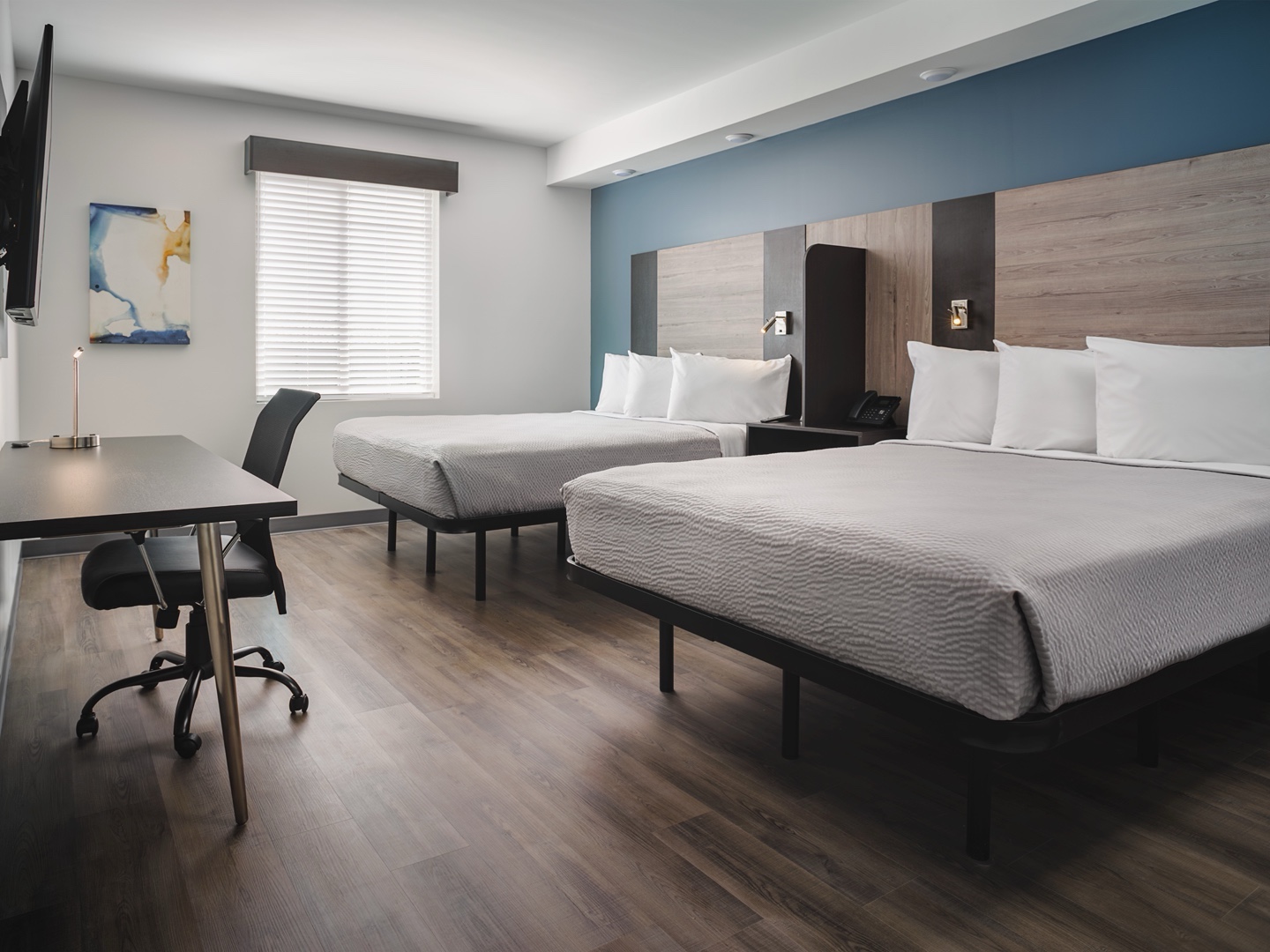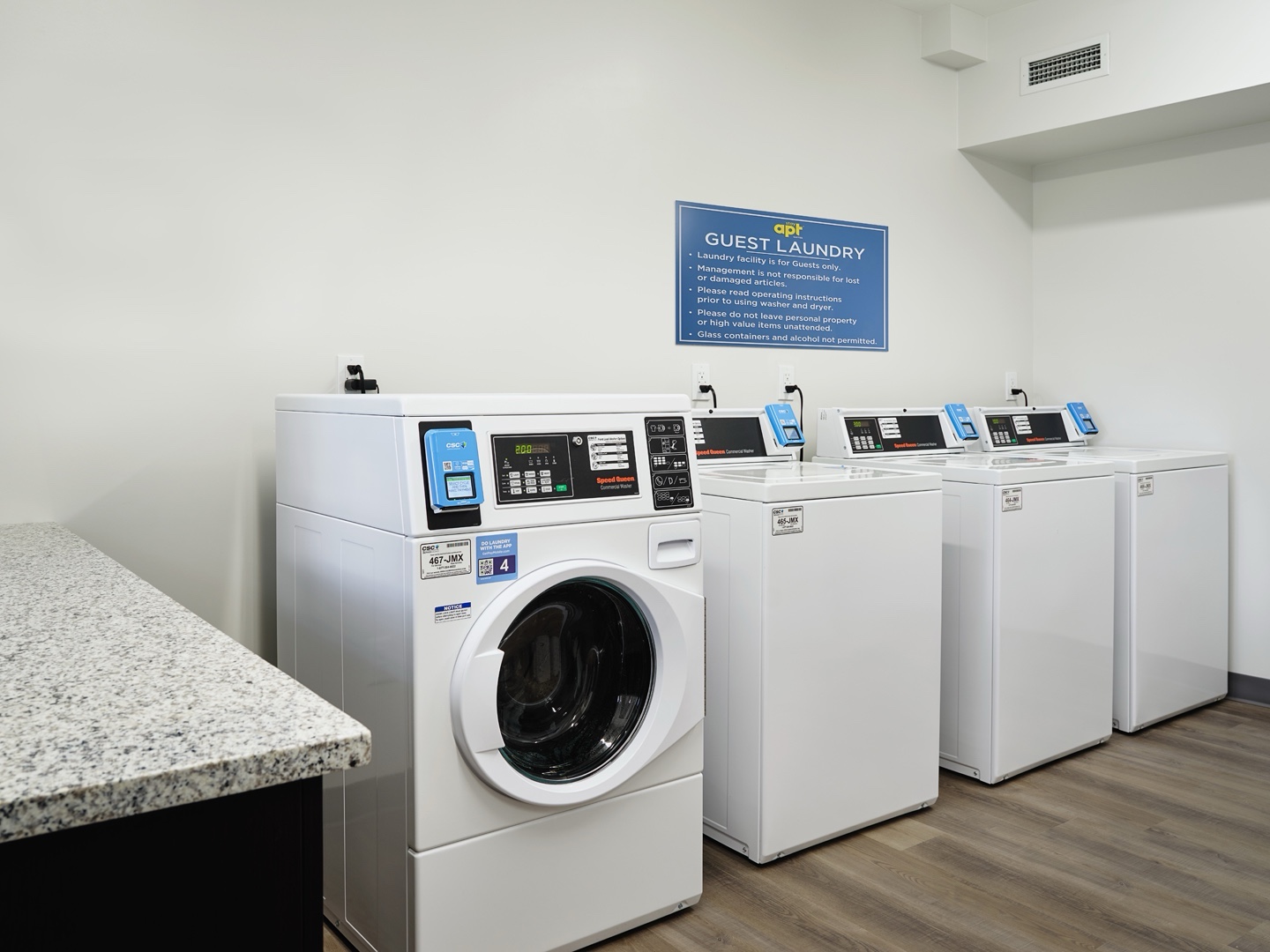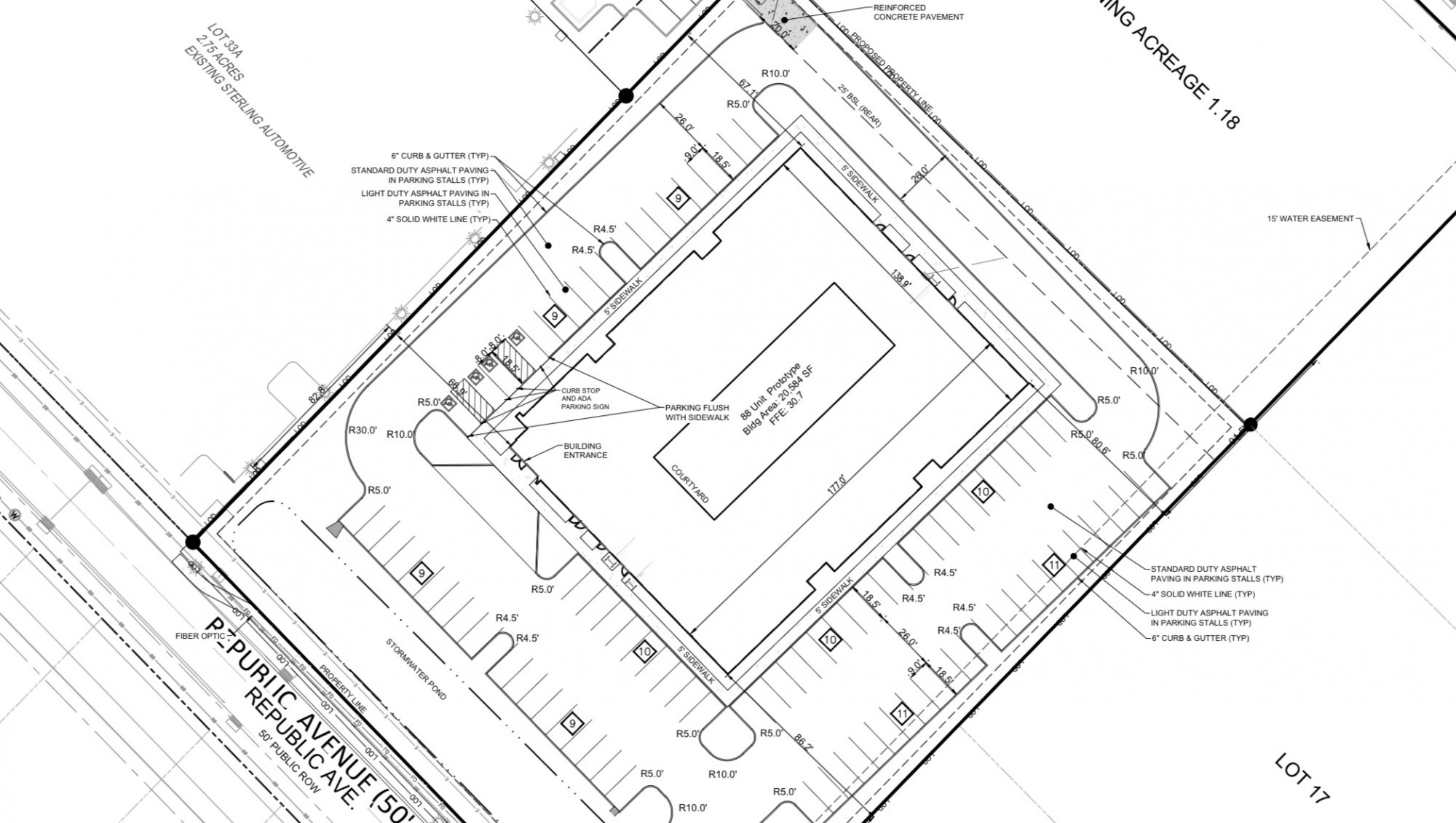 Submitted plans of the new hotel