St. Thomas More Catholic High (STM) recently broke ground on a new 3,729 sq ft chapel project that will seat 250, an entire grade level.
The project is part of a four-component growth campaign, called Envision More. In the first phase, a new Academic Building has already been completed. The chapel, which is currently underway, is part of the second phase of Envision More 2.0. Lastly, the third & fourth phases will yield a new Athletic & Fitness Center, and then a new Creative Arts & Community Center.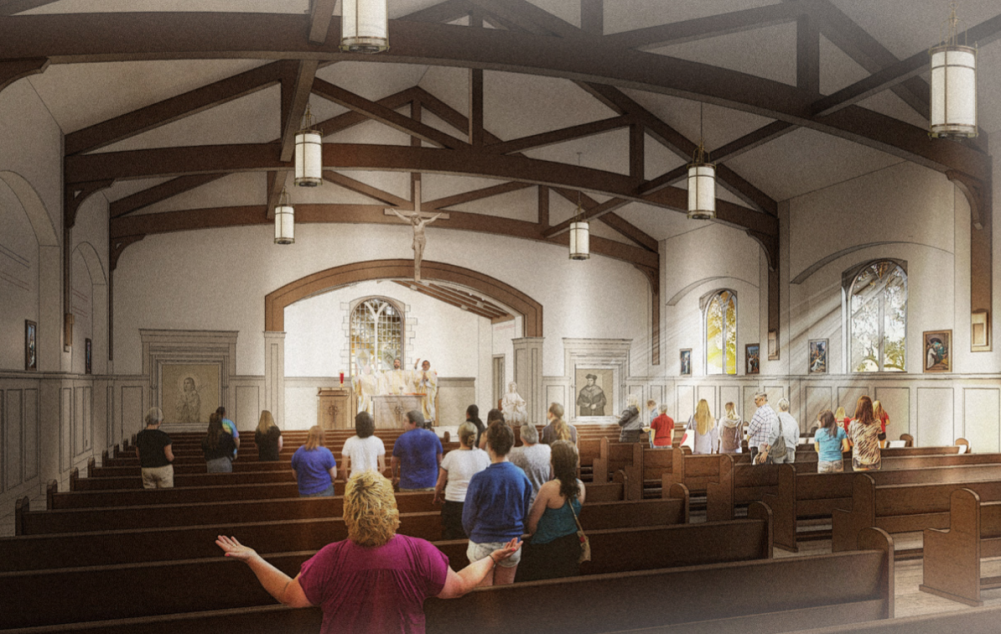 The chapel is designed by ACSW Architects and is budgeted at $2.5 million. Features of the chapel, aside from seating 250, will include a reconciliation room, vesting room, Campus Ministry room, office, and prayer garden.
The new STM Chapel is tentatively set for completion in the Fall of 2021, shall the Lord tarry.