The local restaurant, Smitty's Wings, is relocating from their current location at 3822 Congress Street to the former Hardee's, now former Louisiana Wing Co. space at 2424 Ambassador Caffery.
Smitty's Wings first came onto the scene in late 2014; moving into the former Pilot's Pub building. They serve both bone-in and boneless wings (aka adult chicken nuggets) as well as burgers, and a variety of other bar food menu items.
See our 2014 posts about Smitty's Wings (here).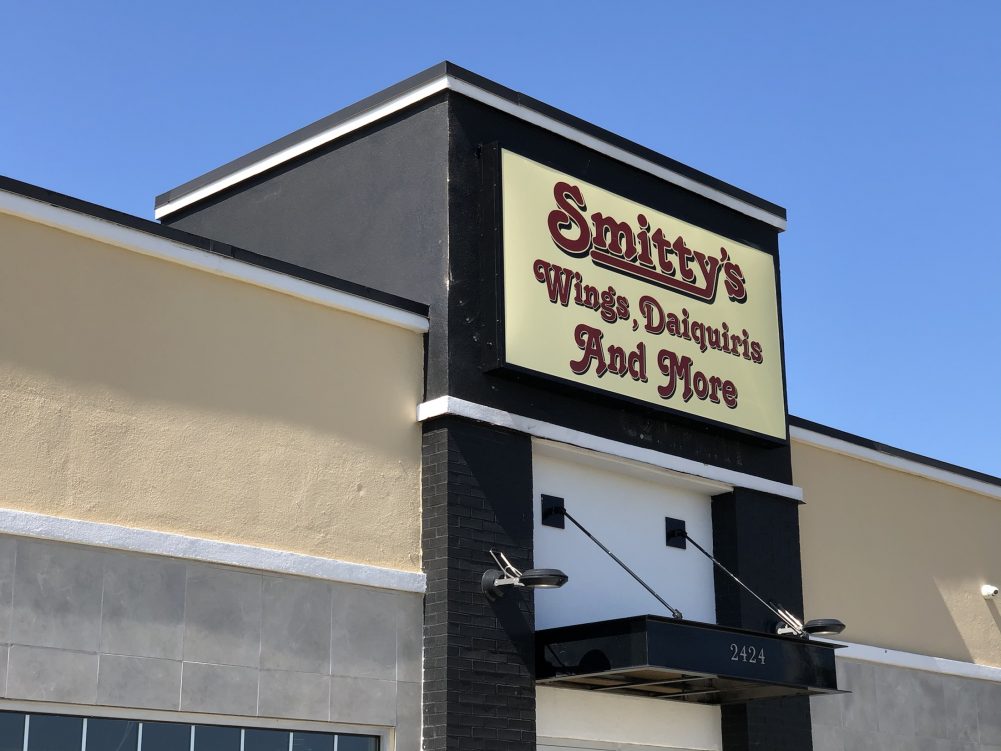 The new Ambassador location will allow Smitty's Wings to expand upon their menu by adding daiquiris, amongst other things. This is all thanks to the available drive-thru window that the current Congress location does not offer. According to Smitty's Wings owner, a drive-thru is key to maintaining his business's presence in Lafayette, especially during a pandemic.
A tentative opening date is set for the first week of November as the new location is turn-key. This will also mark 6 years in business for the local wing restaurant.
For more about Smitty's Wings, check out their Facebook at https://facebook.com/SmittysWings/.