A new, inclusive microbrewery, called Sawbriar Brewery, is coming soon to Downtown Lafayette.
The new microbrewery will be located at 124 S Buchanan Street, behind FireFly Digital, and Gallery 333.
Sawbriar Brewery will seek to foster an atmosphere where beer geeks, and someone, like myself, who knows nothing about beer can go to enjoy good company.
Our lives are made richer in inclusive, non-judgemental environments, where people from all walks of life positively interact. Our taproom should reflect that. — John Paul, Owner of Sawbriar Brewery.
John Paul also says, they are brewing better beer, because the people of Acadiana really does deserve better.
Many of Sawbriar's non-distributed brews will be seasonal, and experimental with some remaining year-round. You'll also find many other Louisiana brews on tap, as well. When it comes to food, it's a BYOF concept. Sawbriar will invite many of the local food trucks to serve, as well as allow for local delivery services to deliver. As for outside drinks, don't bring them! Why would you?
The new breweries space will allow for a 300 person capacity, with a small music venue for local artists, dancing, and events. It sounds large, but the atmosphere has been designed as laissez-faire, and sociable. There will also be a courtyard in the back, which will be seen from within the brewery.
Check out Sawbriar Brewery on Facebook at facebook.com/sawbriarbrewery, or their website at sawbriarbrewery.com.
Below are some photos of how the warehouse space looks currently. Also included are photos of how the space will look once open. Sawbriar Brewery is aiming to open their doors in the Fall of 2018 in hopes of making it for October Fest.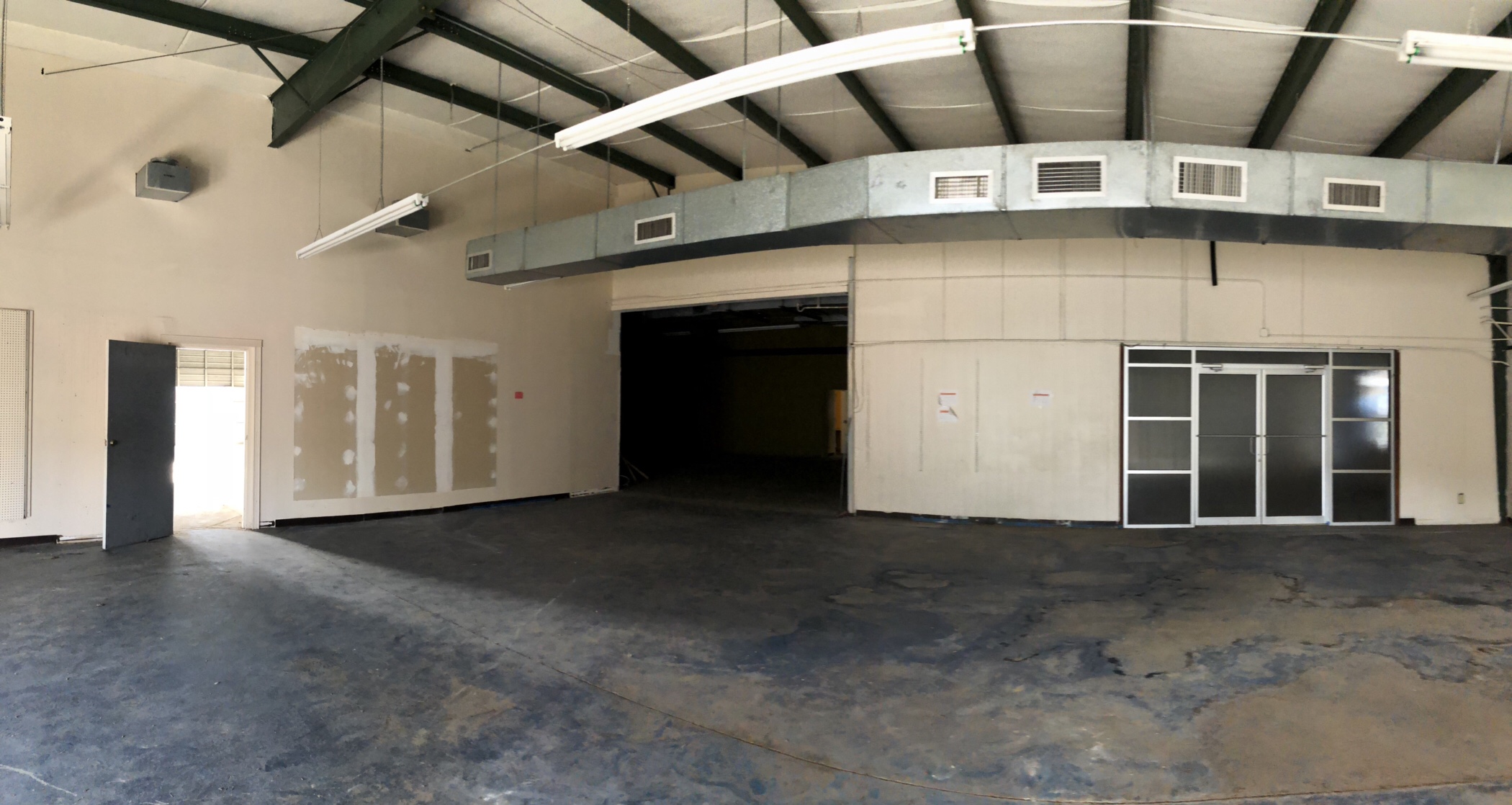 The main seating area looking into the bar area.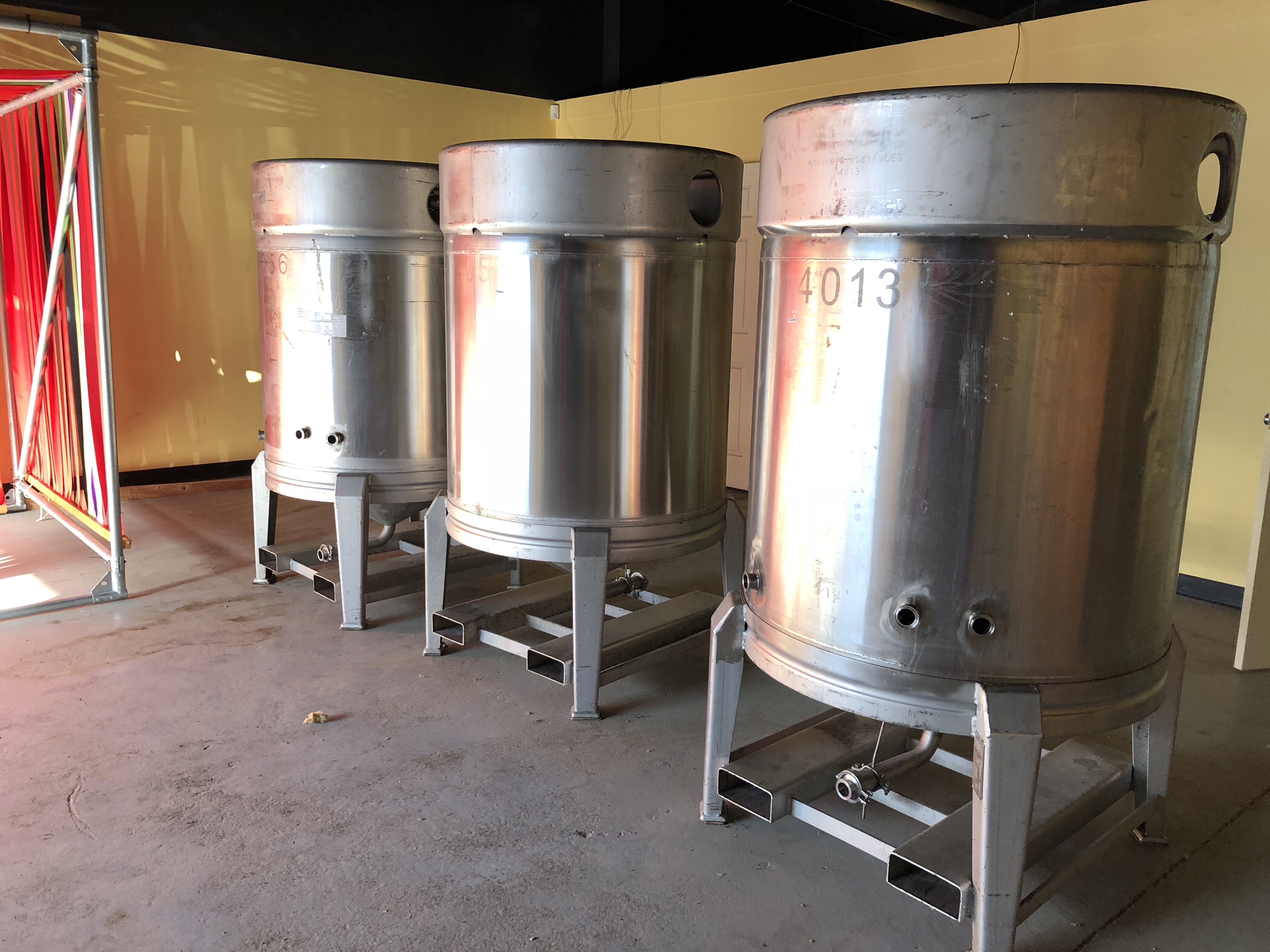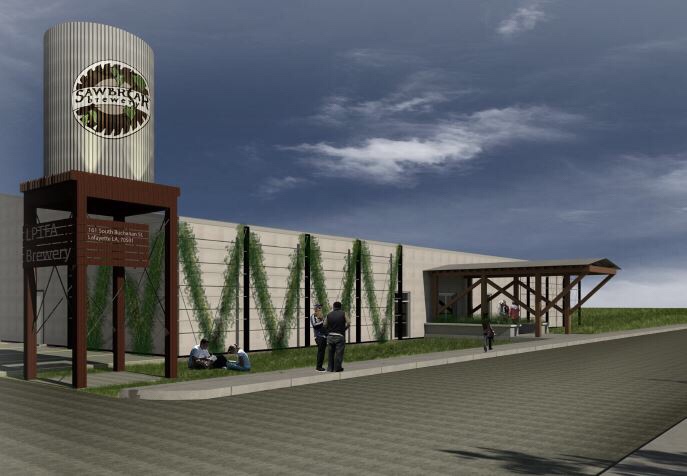 Front rendering.

Another front rendering.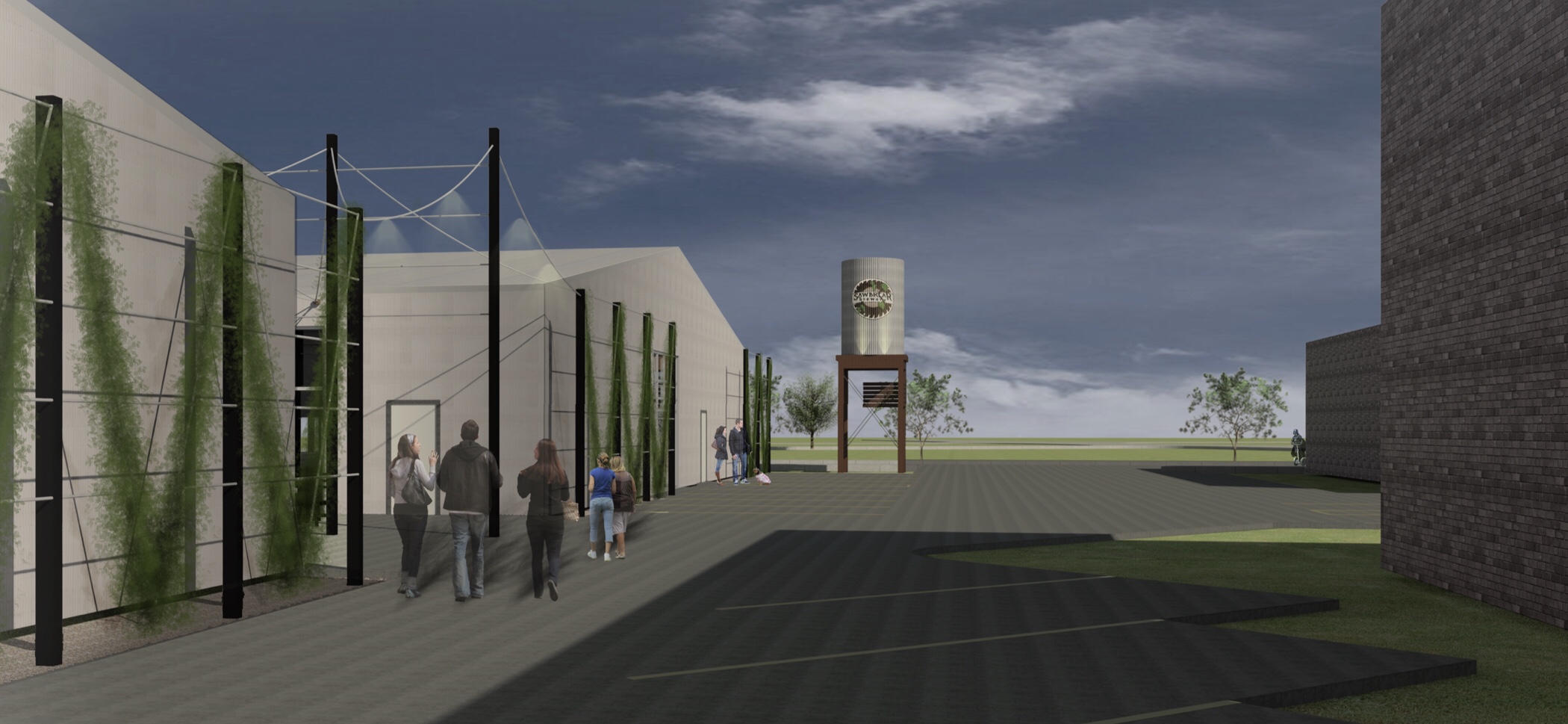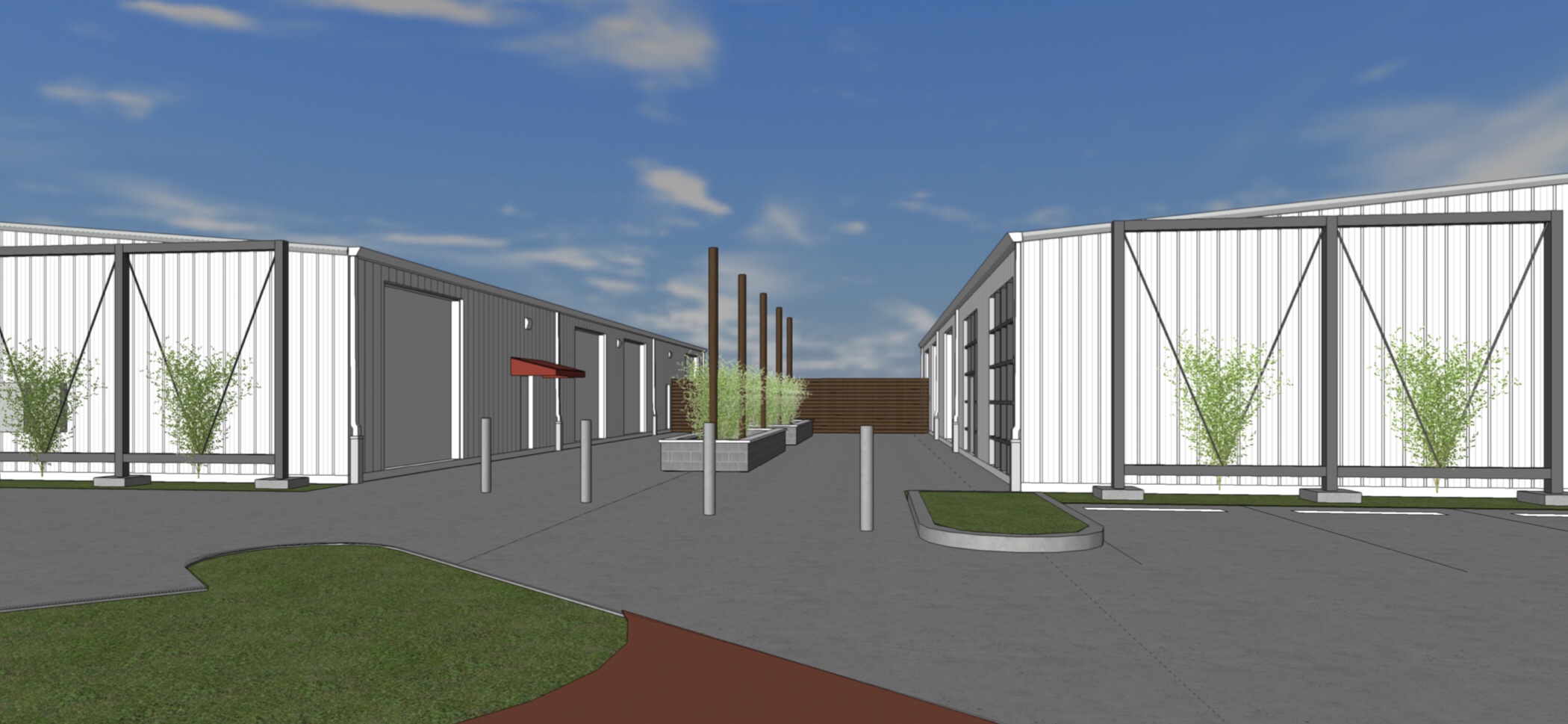 Courtyard.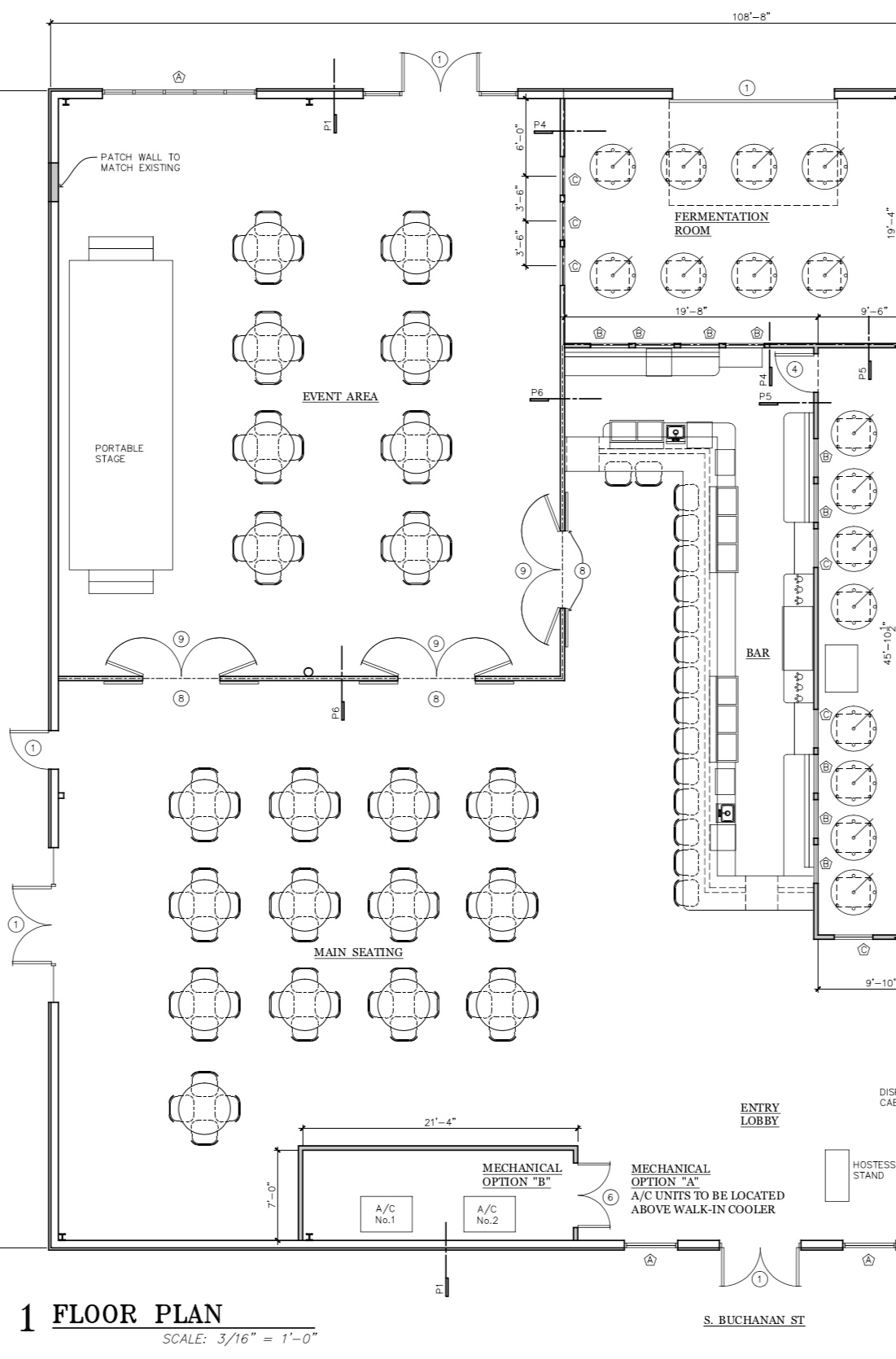 Floor plan subject to change.