The construction of the new Rouses Market coming soon at the corner of Camellia Blvd. & E. Bluebird Drive near Verot School Road is progressing smoothly and is seemingly on schedule. This will be the 4th Rouses location in Lafayette Parish.
The new 55,000-square-foot Rouses Market will provide customers with a spacious and convenient destination for nearby locals for all household groceries & goods without fighting the increasingly busy shopping zones of the city.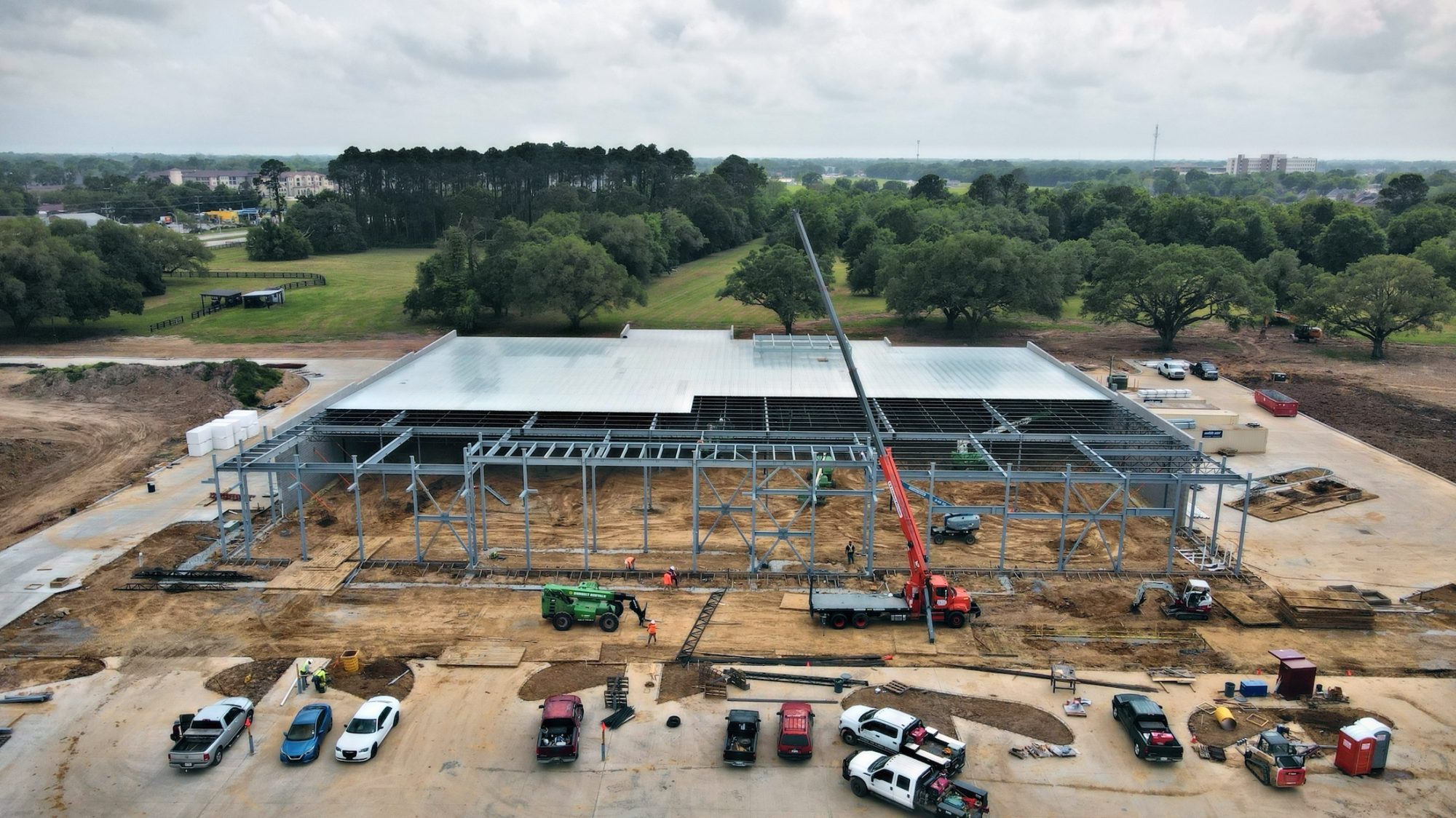 Rouses Markets is a family-owned and operated grocery brand that was founded in Houma, Louisiana in 1960. With many locations across Louisiana, Mississippi, and Alabama, Rouses is known for its wide selection of fresh, locally sourced products, including seafood, produce, meats, and bakery items. The brand is committed to providing customers with a unique shopping experience that combines Louisiana hospitality with high-quality products and competitive prices.
We still like Super 1 Foods, but kudos to Rouses for continuing to do what they be doing though.
In the aerial photos seen in this post, you can see that the store's exterior is taking shape rather quickly now, despite what seemed to be a lull in the process over the past couple of months.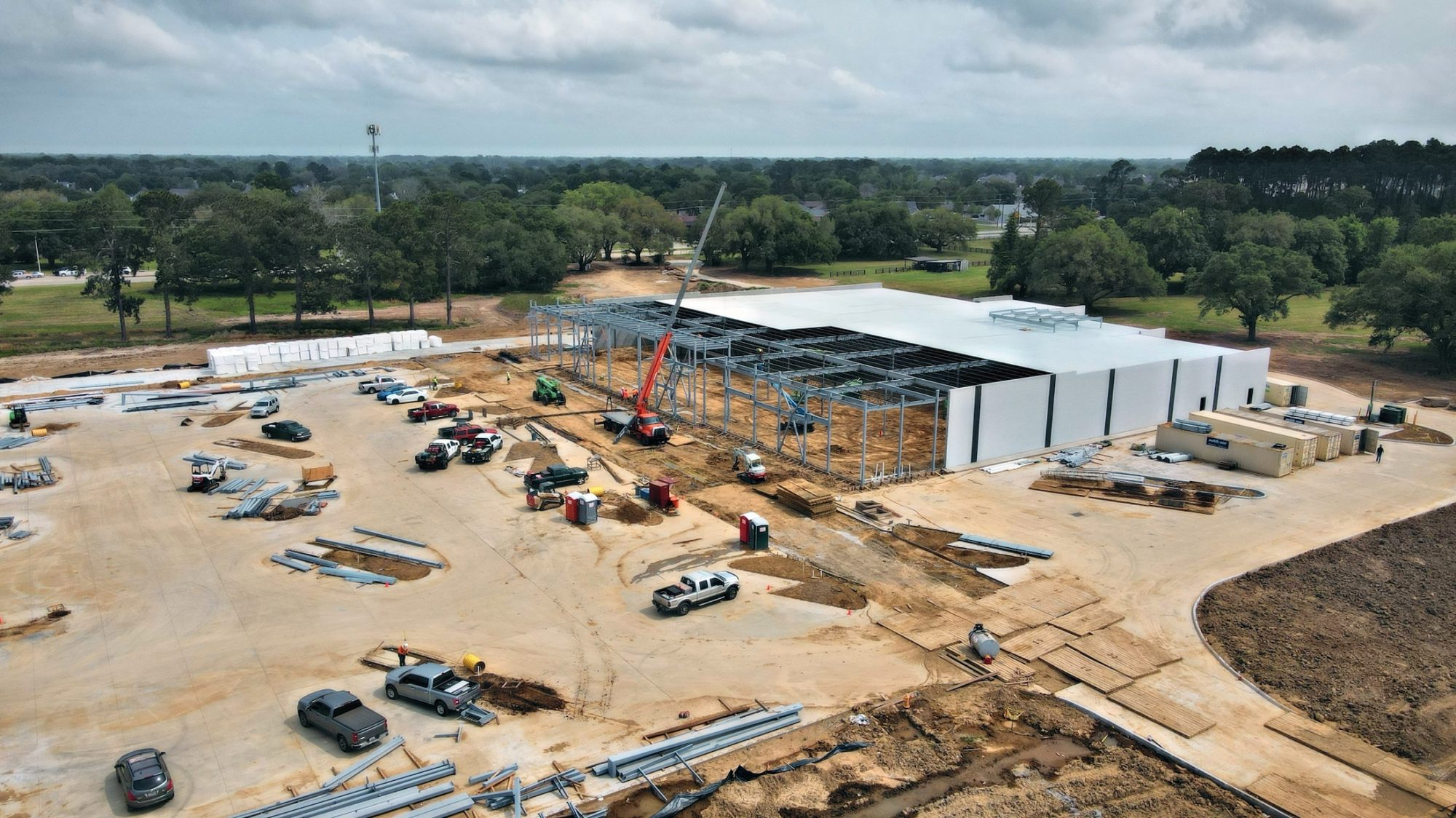 The new Rouses Market at Camellia Blvd. & Verot is expected to create dozens of new jobs in the local community and will surely be a catalyst for new growth immediately surrounding the area nearby.
We aren't privy to completion timeframes but, we can certainly take a stab at guessing! We estimate that the new Rouses Market will be completed by late Summer of this year. That's our best guess.
*Oh! And they have a tree protection plan in place! See below.
For more about Rouses, as if you don't already know about them, see their website at https://www.rouses.com/.