Robley Drive—a shortcut route for many drivers—has a proposed project in place that would extend Robley Drive by connecting it to a nearby residential subdivision. The extension project would give those residents an alternative route that would allow drivers a choice to avoid the heavily congested Johnston Street exit that is currently in place. In the proposed extension plans, a roundabout has been placed as roundabout have been proven safer.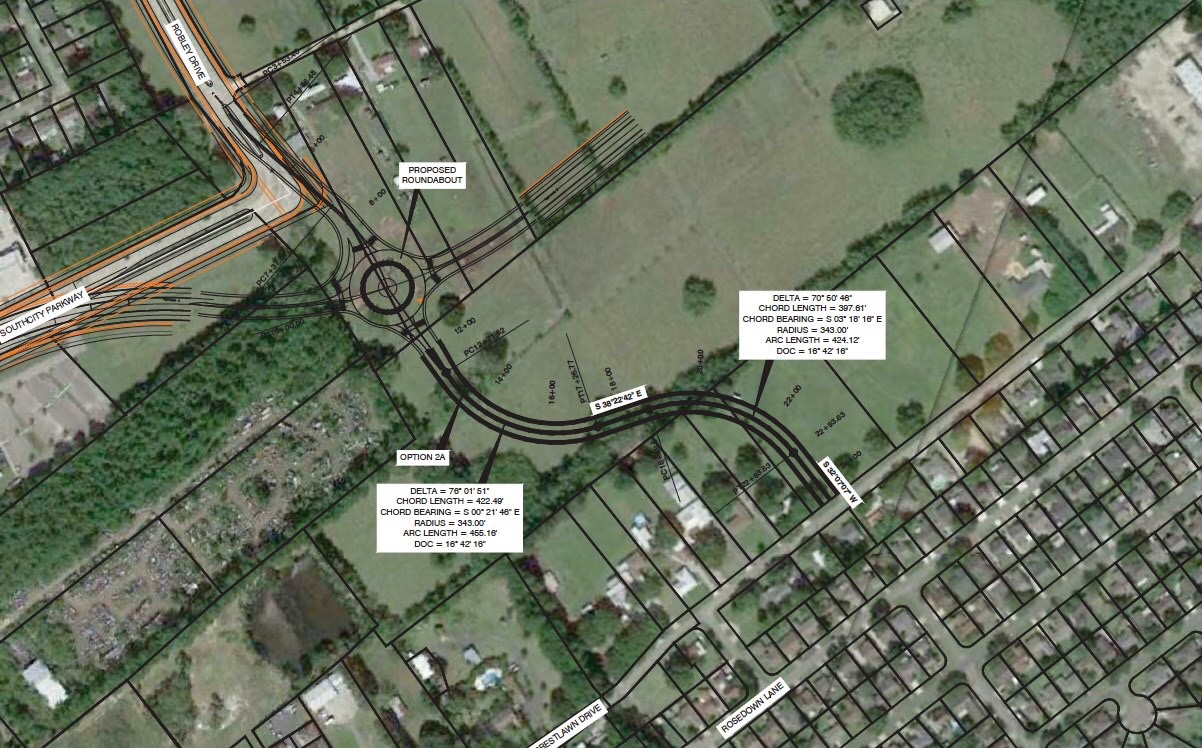 Proposed Robley Extension plan photo, courtesy of Liz Hebert, City-Parish Councilwoman.
A Town Hall to learn more about the proposed Robley Extension project is scheduled for Thursday, June 6th at 5:30 pm, located at the Johnston Street Public Library. The Town Hall will be an "open house" style set up with booths for reviewing proposed plans and to gather feedback from area residents.
"The LADOTD is currently planning a J-turn project on Johnston Street in this area in order to reduce the number of crashes and increase capacity.
LCG and DOTD staff will be in attendance to answer any questions."
Regarding funding for this proposed project, current funding is to extend Robley Drive from South City Pkwy to Crestlawn. A plan was in place many years ago to connect Robley Drive near South City to Robley Drive off of E. Broussard but the right of way needed now to make that project happen has been deemed impractical.
The total estimated time to design, acquire right of way, bid, award and complete construction of this proposed Robley Drive Extension is approximately 4-5 years.
Click here for more information about the Town Hall meeting.