Rêve Coffee Roasters, based in Downtown, will acquire the River Ranch based specialty coffee shop, The Lab Handcrafted Coffee & Comforts, on Thursday, June 1st.
Both companies started within a year from each other and have grown to become apart of what makes Lafayette unique.
In 2012, the year we started DL, we posted about The Lab opening in River Ranch and how unique of a place it was going to be for our area. We never imagined just how special of a place it would actually become.
We visit both Rêve, and The Lab, often and we love them both for different reasons. Thankfully, Rêve's plans are to keep The Lab as is, since there is no reason to fix what a great local business owner has already built up.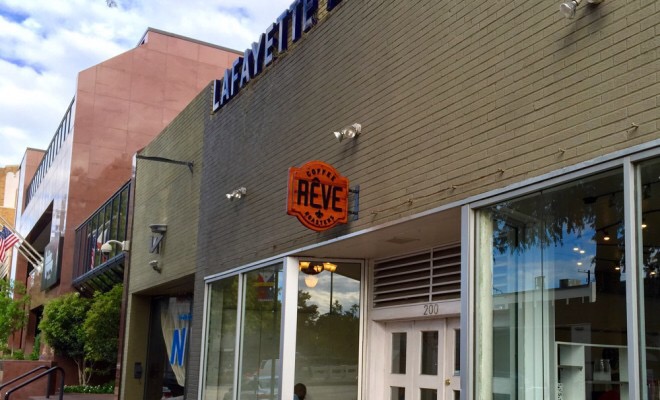 Photo courtesy of Andrè with Eatthislafayette.com
See part of the press release below.
As Peters leaves the helm as owner, he expresses his gratitude, "I will forever remain grateful for all of the support that I received during every up and down that I had with The Lab, from beginning to end. There just comes a time when you have to step away and know it's for the best for both you and the business."

Rêve Coffee Roasters is continuing to expand across southern Louisiana, and Nathanael Johnson, the company's owner recognizes that The Lab offers a much different feel and environment than that of his flagship coffee shop.
"We are excited to branch out and give Rêve Coffee another home, but sometimes you have to abide by the old adage, 'Don't fix what's not broken,'" said Johnson. "Thomas Peters did an incredible job building his business and we're thrilled to be able to continue his hard work."