Above image is of the new Congress & Theatre St. RaceTrac.
It's finally happening, a new RaceTrac fueling station is underway at 3200 Louisiana Ave. at I-10, across from Target and Academy. The new c-store/fueling station will be about 6,000 sq. ft. and will resemble the new RaceTrac on Congress behind Rouses that is slated to open tentatively, December 27th, 2017.
The new RaceTrac has been in the works for several years, like most new construction projects. We shared the possible coming of the new fueling station at LA Ave. back in mid-2015. In that (post), we speculated that it may be constructed behind Target, but we now know that is not the case.
Below, you can see a black & white snip of how the new Louisiana Ave. RaceTrac will look. Essentially, it's the Congress & Theatre St. location mirrored. It will have many similar features like covered outside seating, and frozen yogurt.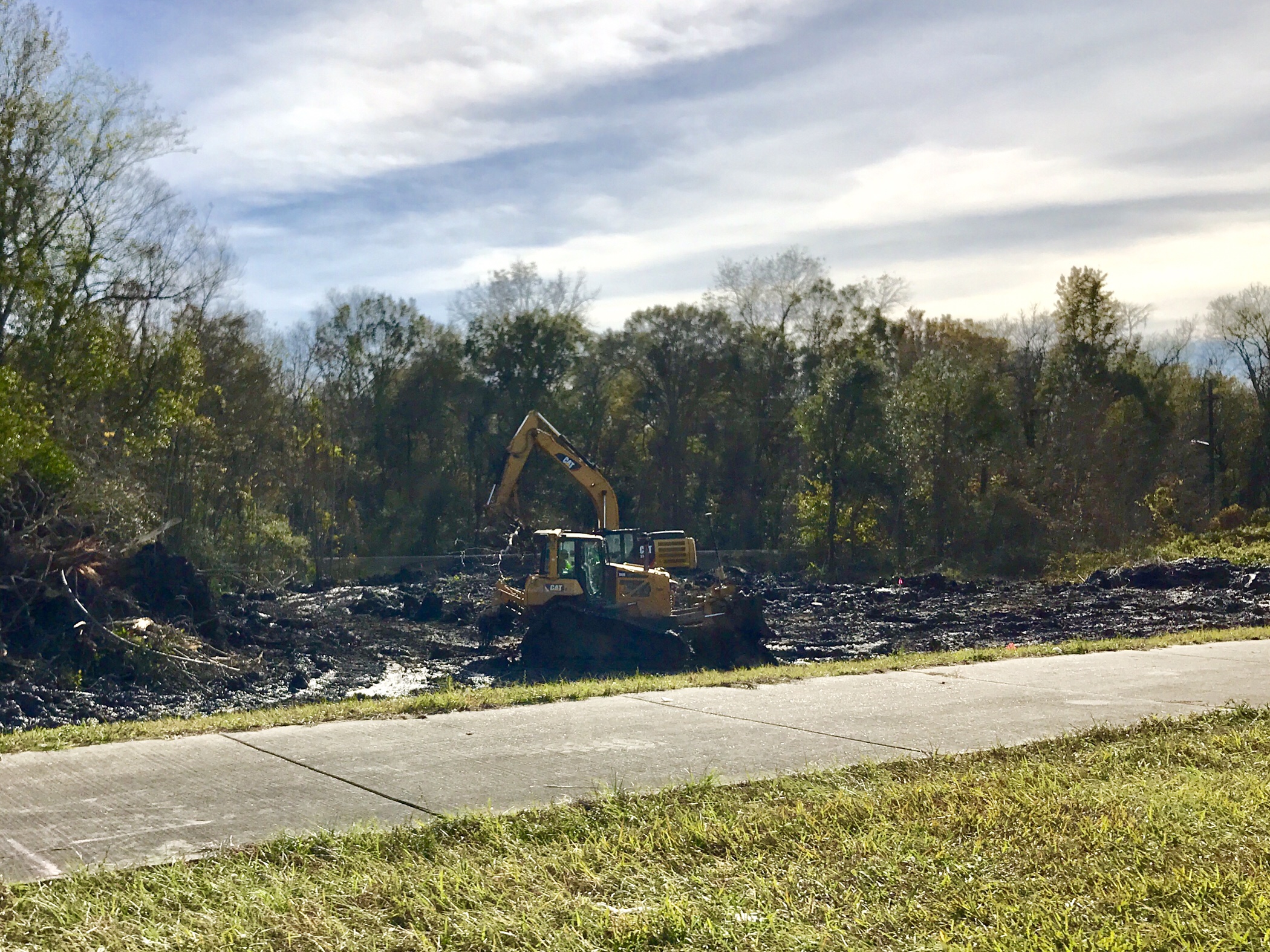 Shot of heavy equipment clearing land across from Target and Academy to make way for RaceTrac.

View of RaceTrac Model to be constructed.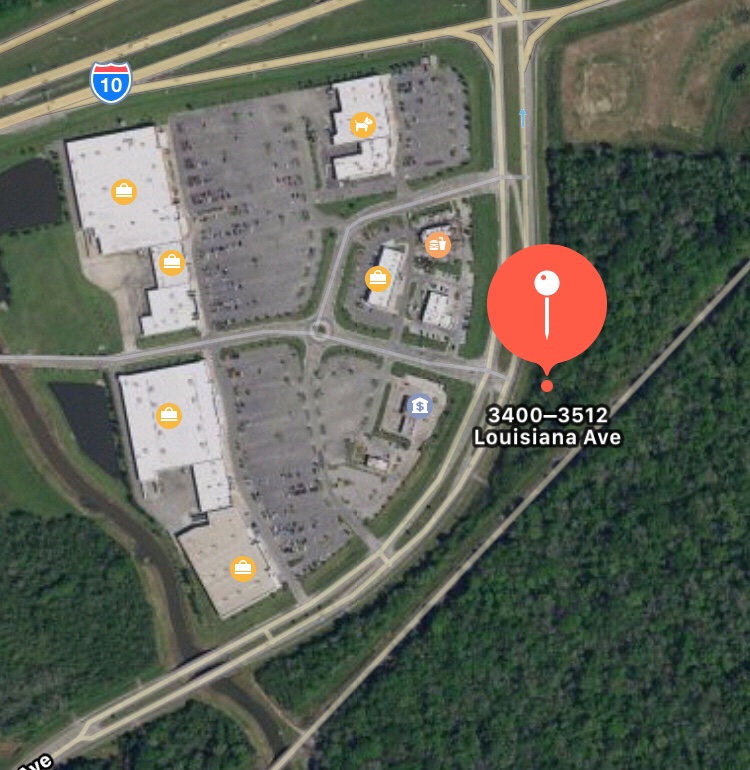 Map of location relative to Target & Academy.