A new barre studio called Pure Barre is headed to Lafayette in the Ambassador Crossing shopper center. Pure Barre is the largest, most established barre franchise in the country, with over 200 locations. Pure Barre is a total body workout for women, yes women only, I think. There are some studios in Lafayette that are co-ed, if you like your tea sweetened that way. I love sweet tea, mmm, taking a sip now. Okay, I've gone off track, moving on. They will be located next to Whole Foods in Suite 117, I think that's pretty close to the actual Whole Foods store, so that's cool. You can go get your workout in and go grab a healthy slice of pizza from the WF, that is healthy, right? Darn it, off track, again!!! Pure Barre, coming soon, period! Can you tell that I am a guy? 🙂
Like the Lafayette location on Facebook.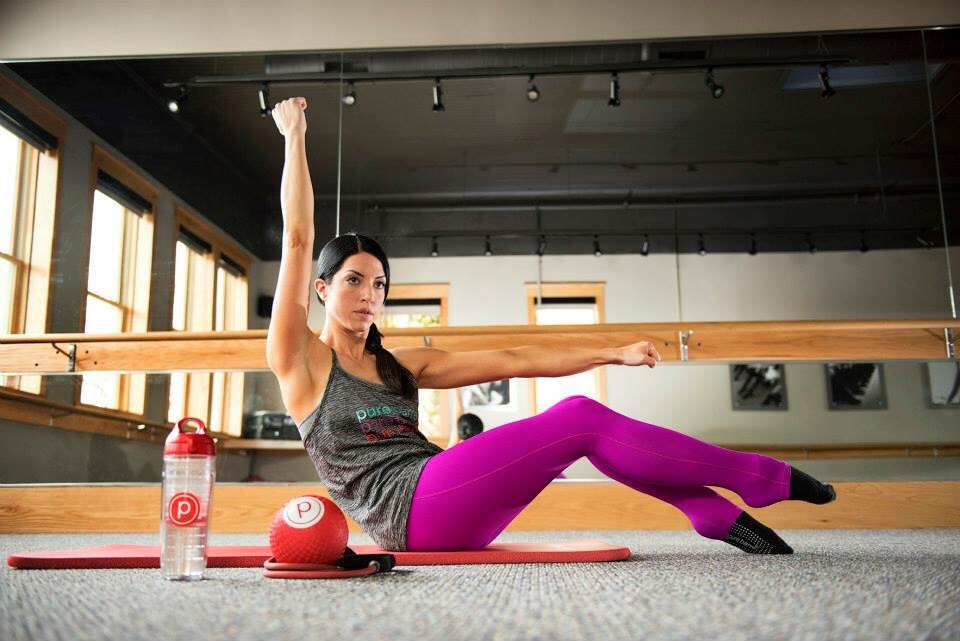 Above photos are via Pure Barre Facebook.