A new mixed-use development, called University Square, is being proposed for the 3600 Block of N. University Avenue & Gloria Switch Road in Carencro.
Situated at the corner of University & Gloria Switch, formerly the Dominique Livestock Market, sits a 10-acre property recently cleared to sale.
The proposed development by Trahan Real Estate Group, is planned to offer about 25,000 SF retail space or more, 3 single unit fast food spaces, a bank, and a small residential complex.
While this development could change, depending on buyers, it is an interesting view into what could become of this busy intersection. And as Carencro continues to grow, we should expect to see more developments that are similar.
Rendering & plans kindly provided by Trahan Real Estate.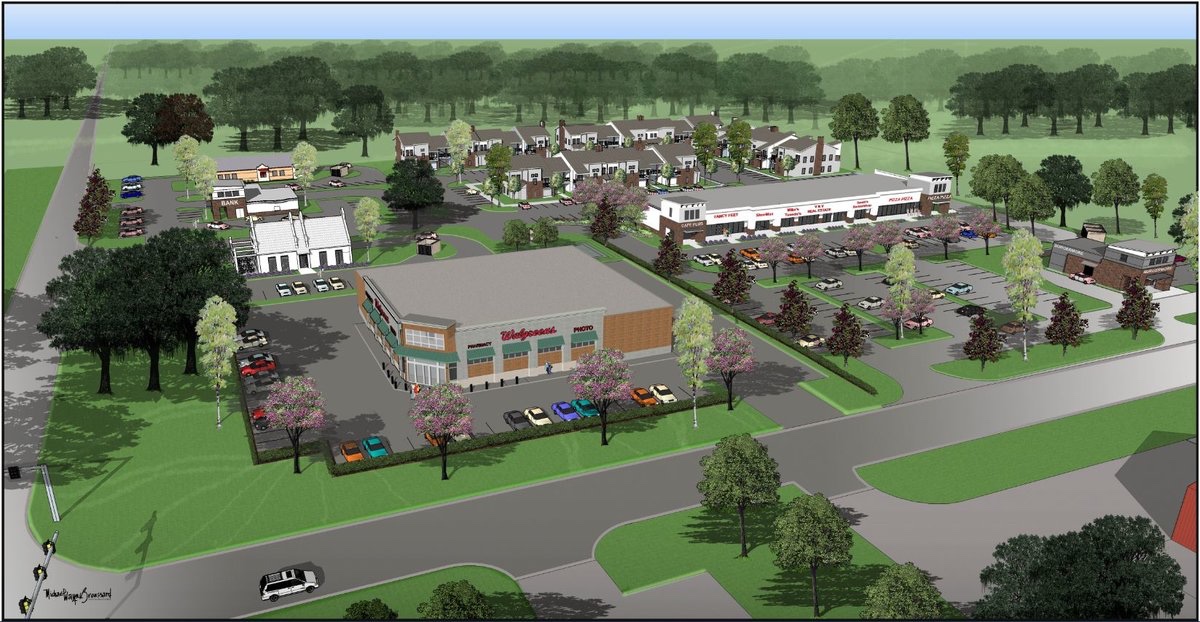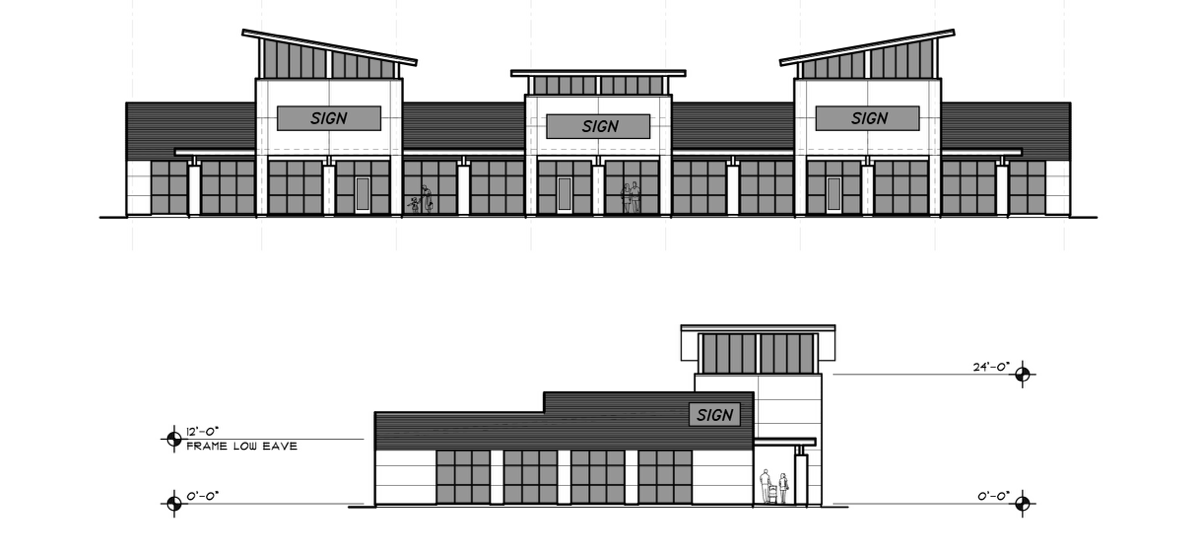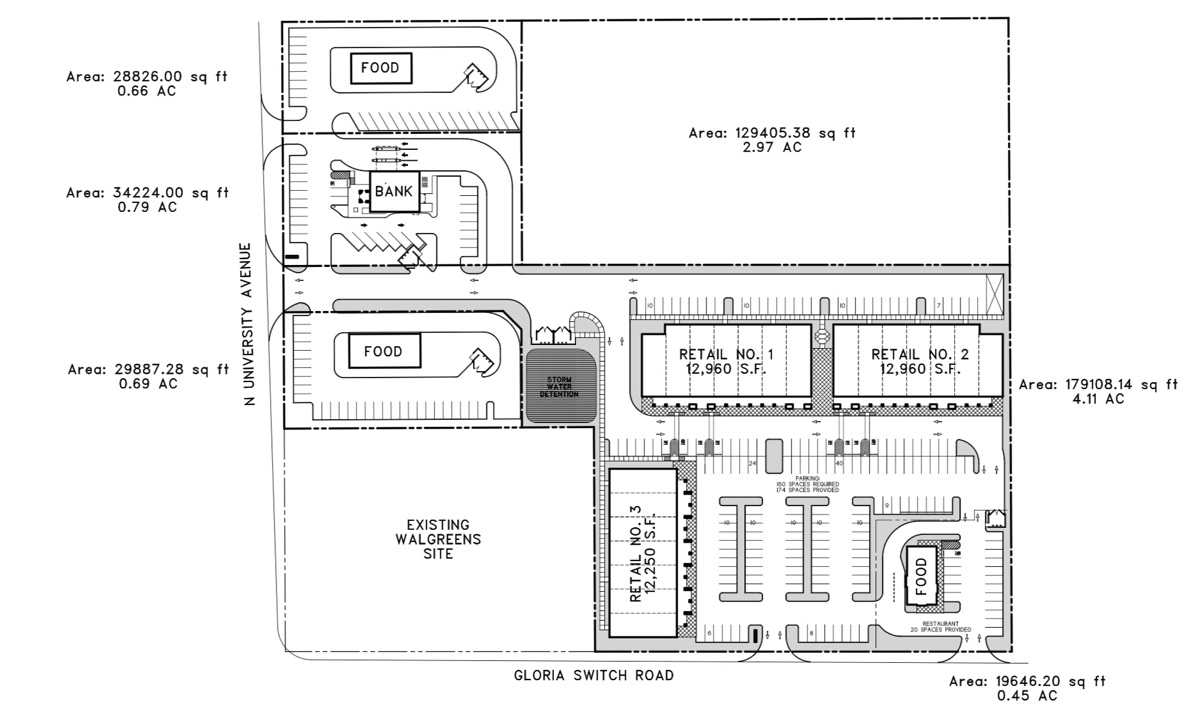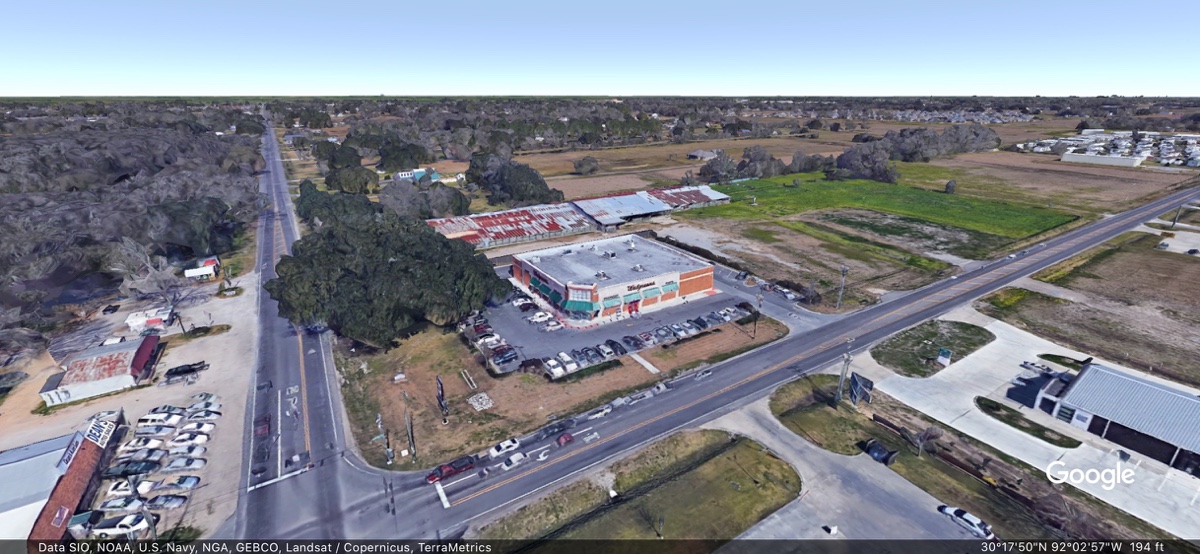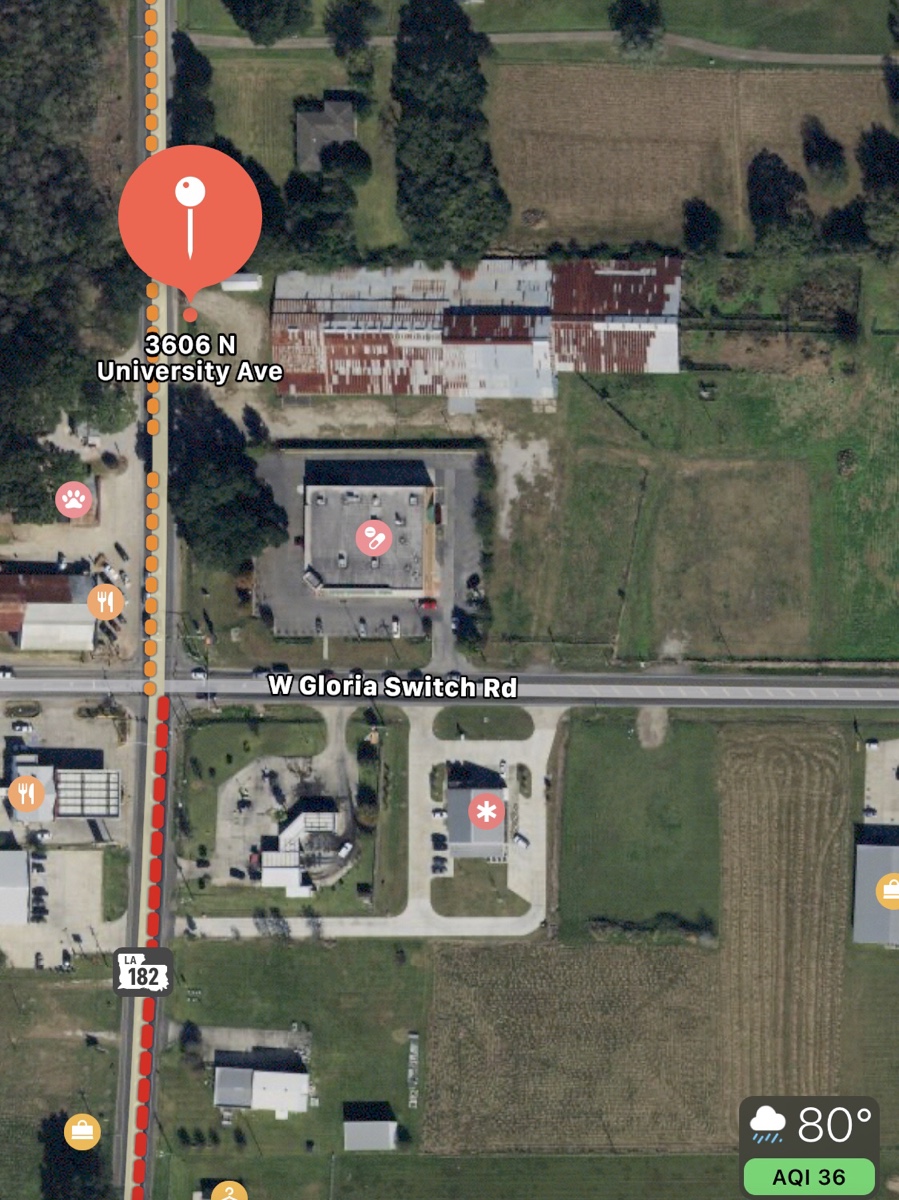 Looking to design & build your business or project in Acadiana? Check out our sponsor, Chase Group Construction, to see how they can help you get started.