We recently traveled down Pont des Mouton coming from Louisiana Avenue and had a chance to see the progress on the road work. The majority of the progress doesn't look too much different, except for the part coming off Louisiana Avenue and the part going onto Moss Street. The area connecting to Moss has an extra slot for turning being poured and they didn't have to touch those beautiful oak trees!!! Thank God, because I would have had a conniption!
In This photo, you can see what looks to be a widening where LA Ave meets Pont des Mouton.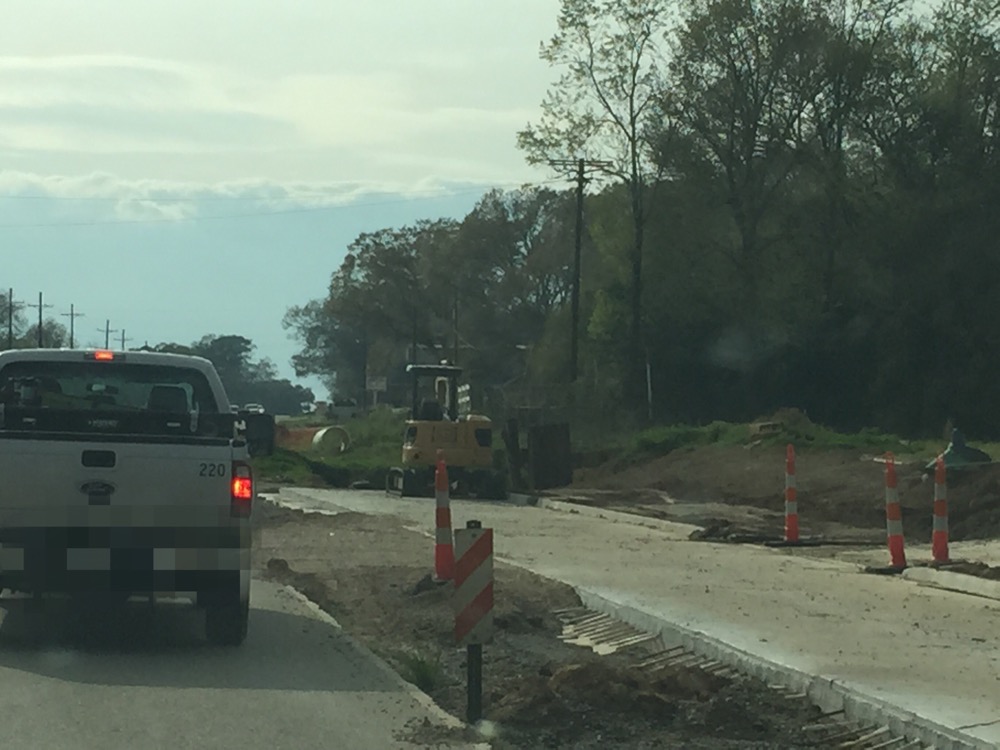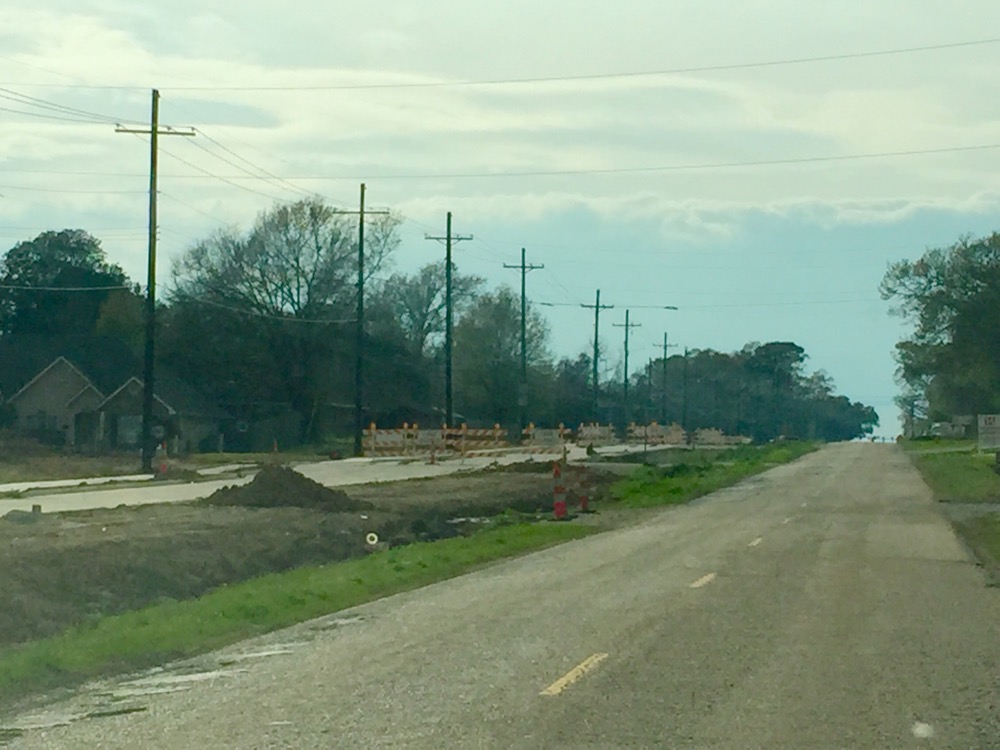 Below is an older shot, before the slap.