Planet VR, formerly located off Iberia Street in Youngsville, is relocating to Lafayette at the corner of 2800 W Pinhook & Verot School Road, catercorner from Surge Entertainment By Drew Brees.
First opening in 2019, Planet VR was met with lots of energy and fanfare as it was marketed as America's largest indoor VR park. Then, 2020 hits and the world shut down leaving many in-person dominated businesses like Planet VR to get creative. And while they have managed to stay in business through the thick of it all, there is just one glaring issue; potential customer base size. According to Google, the population of the City of Youngsville measured in 2020 hit nearly 16,000 residents. But population size isn't the only factor playing a part in Planet VR's move to Lafayette; visibility to that higher population count is also important with a location that is easily spotted while commuting.
See our 2019 post about their Youngsville location. https://developinglafayette.com/wp/planet-vr-americas-largest-indoor-vr-park-now-open-in-youngsville/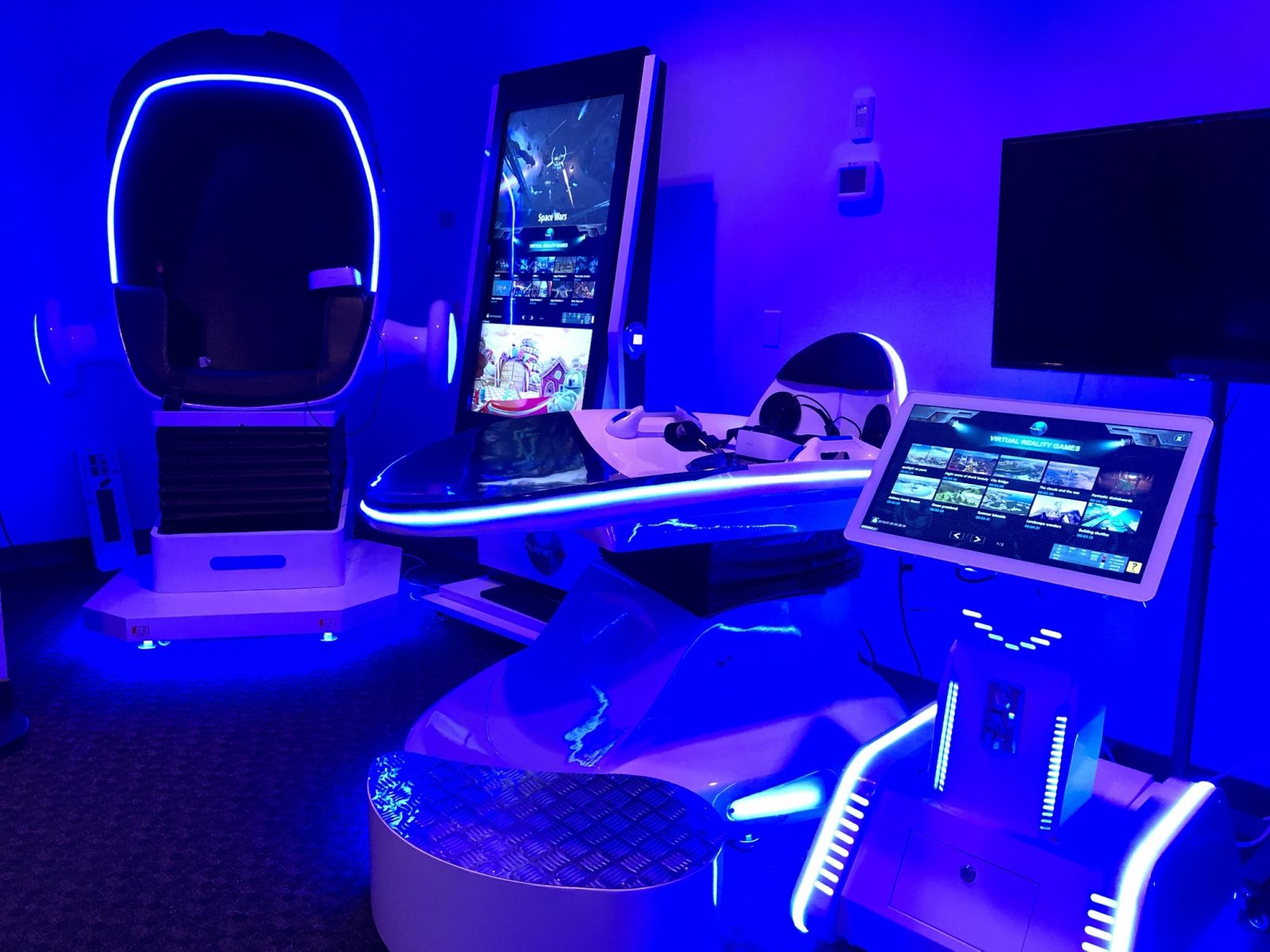 Planet VR's new Lafayette location is set to feature many of the same loved games & attractions along with some newly added attractions like a motorcycle experience, a 4-person VR escape room, and added games for their VR pods.
"We are excited for our move to Lafayette," says local owner Phillip Suire. "Our new location will allow us to grow and expand our park with great new attractions! We look forward to making new customers and providing the same great entertainment our current customers grew to love. Look for us to reopen early summertime!"
Tentatively, Planet VR is set to open early Summer, as stated above. Their signage has already been installed and construction is moving along quickly.
Check out Planet VR on Facebook at https://www.facebook.com/planetvrla/. Or check out their website at https://www.planetvr.net/.