The 100-acre Moncus Park, located at 2913 Johnston, has begun construction on Phase 2 and is set to officially open this Fall, for real!
Phase 2 is a pretty significant phase for the dreamed 'world-class park'. It includes several key components that will provide park-goers plenty of options for being active outdoors or to just be lazy and hang out in a tree.
Below are segments with photos & renderings explaining each project within phase 2. We have also included a short aerial flyover video at the bottom of the post that labels each project.
The best part of all? Moncus Park will actually open at the end of this year! I know we have all been patiently waiting, well, some of us anyway.
So what's involved in phase 2?
— — Veterans Memorial — —
Perhaps one of the most honorable additions to the park is the Veterans Memorial whereby the Veterans Action Coalition sub-committee helped raise over $1,000,000 toward.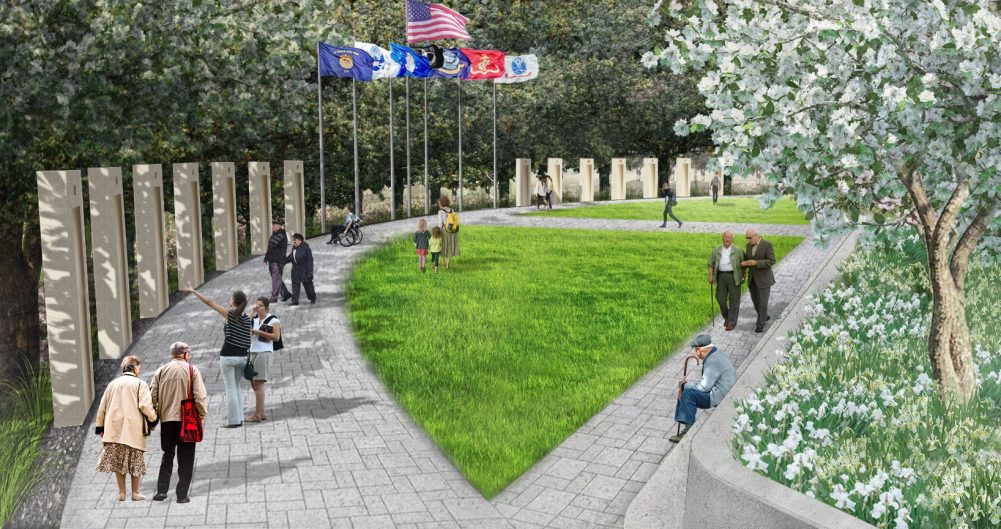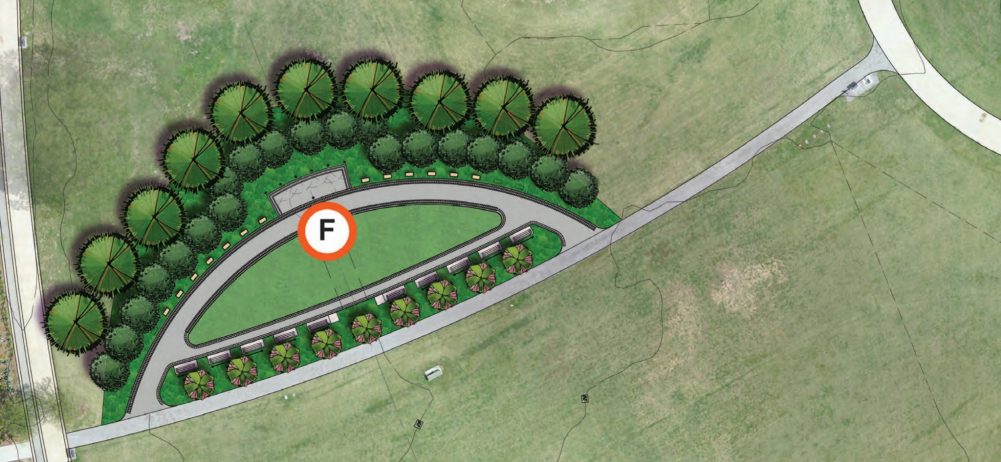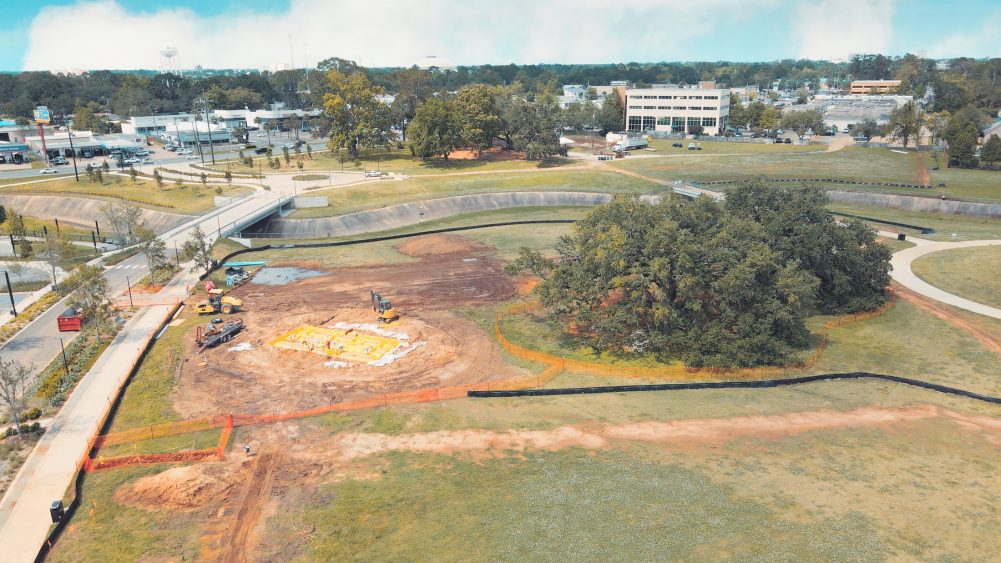 — — Inclusive Playground — —
"The Ochsner Lafayette General inclusive playground features nature-inspired structures and interactive pieces, all surrounded by a custom rubber groundcover that mimics features of a swampy landscape. The playground includes separate areas for younger and older children, as well as a swing set. Inclusivity and accessibility make this creative and dynamic playground able to be enjoyed by everyone in the family."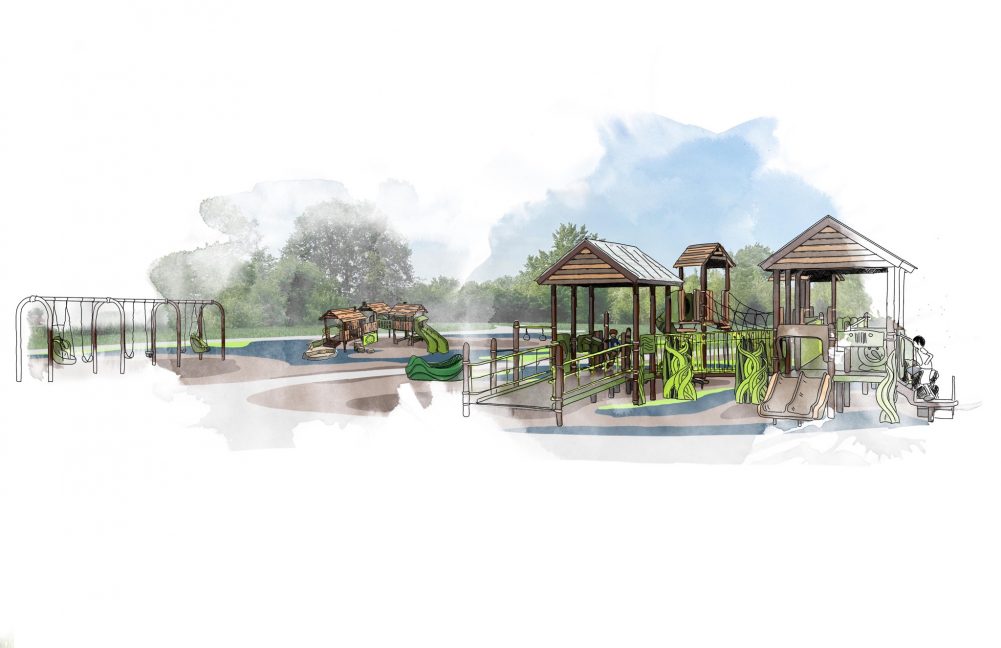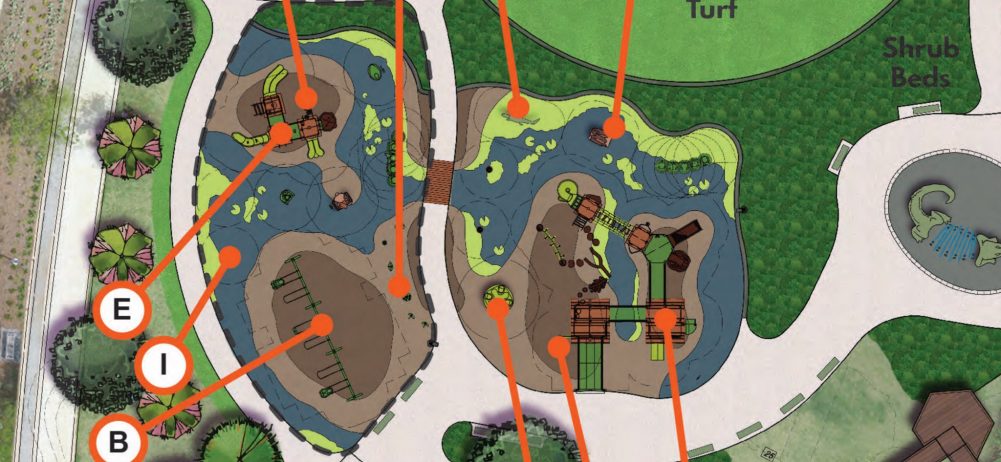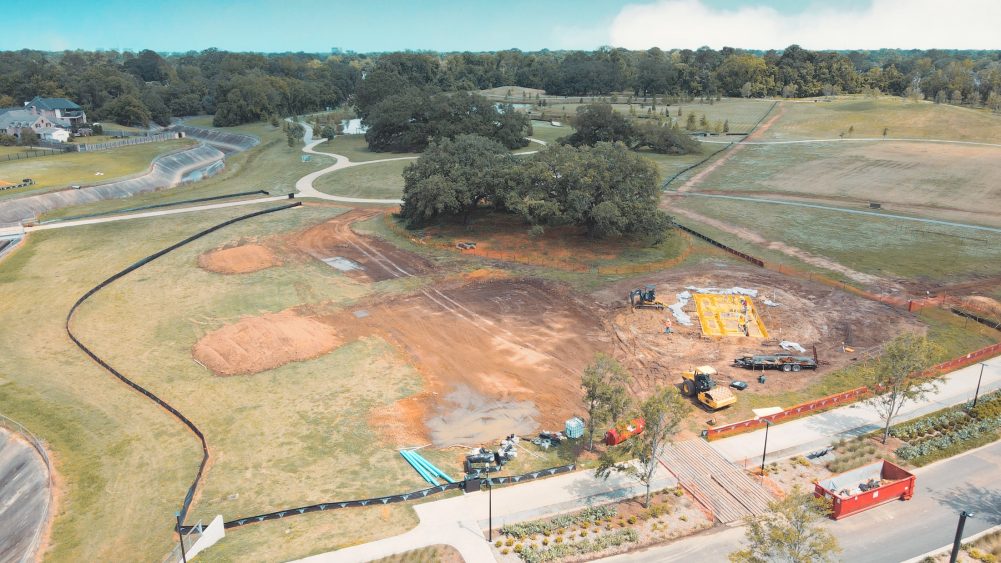 — — Interactive Water Feature— —
The interactive water feature will be located right next to the inclusive playground and will allow anyone to take a moment to cool off while enjoying the park. It is swamp-themed, of course, featuring an alligator and a boat to give life to that swamp aesthetic.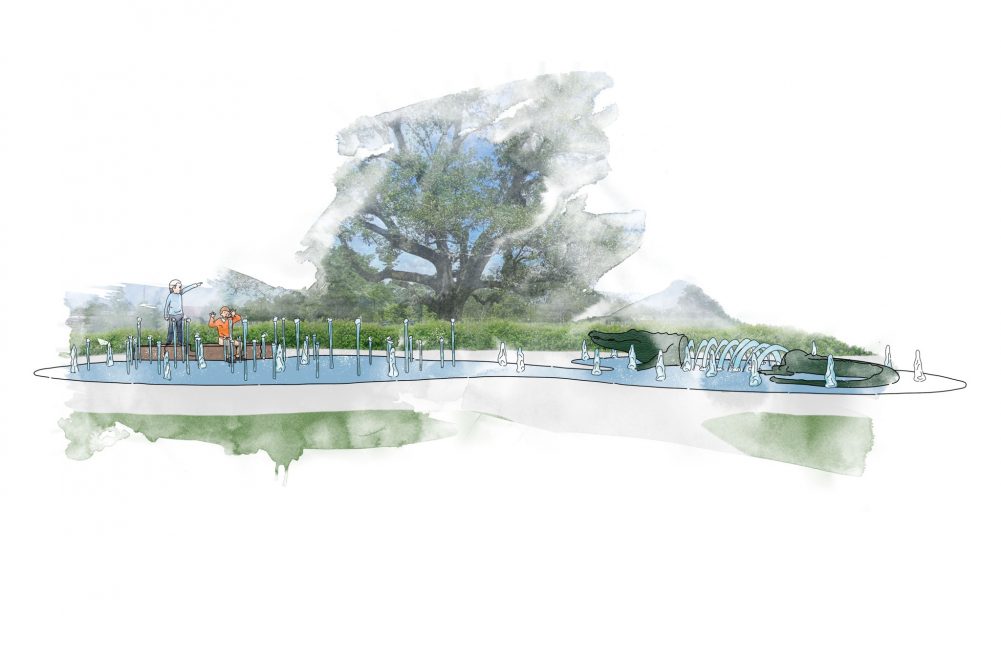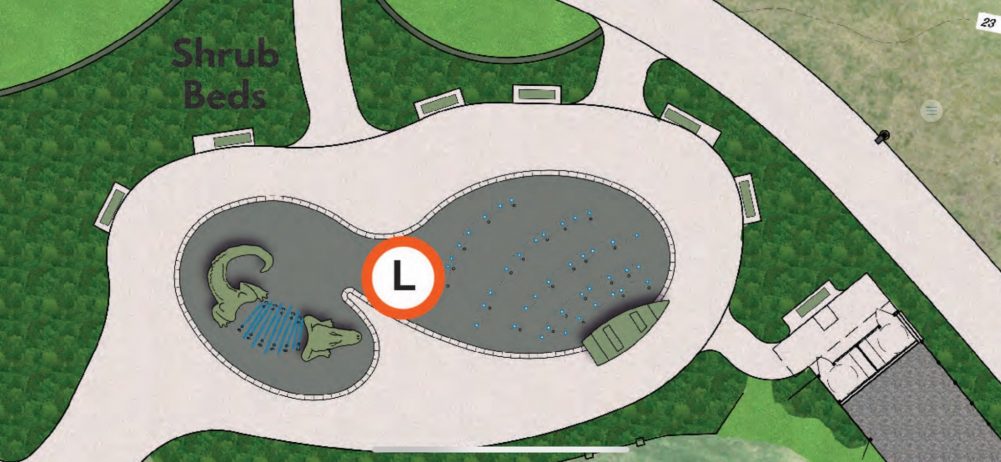 — — Savoy Family Treehouse — —
We wrote about the treehouse last year, but to quickly brief you on it, it is a multi-level, handicap accessible design; designed by Treehouse Masters. The only portion not accessible for handicapped individuals is the higher, upper-level areas for obvious reasons.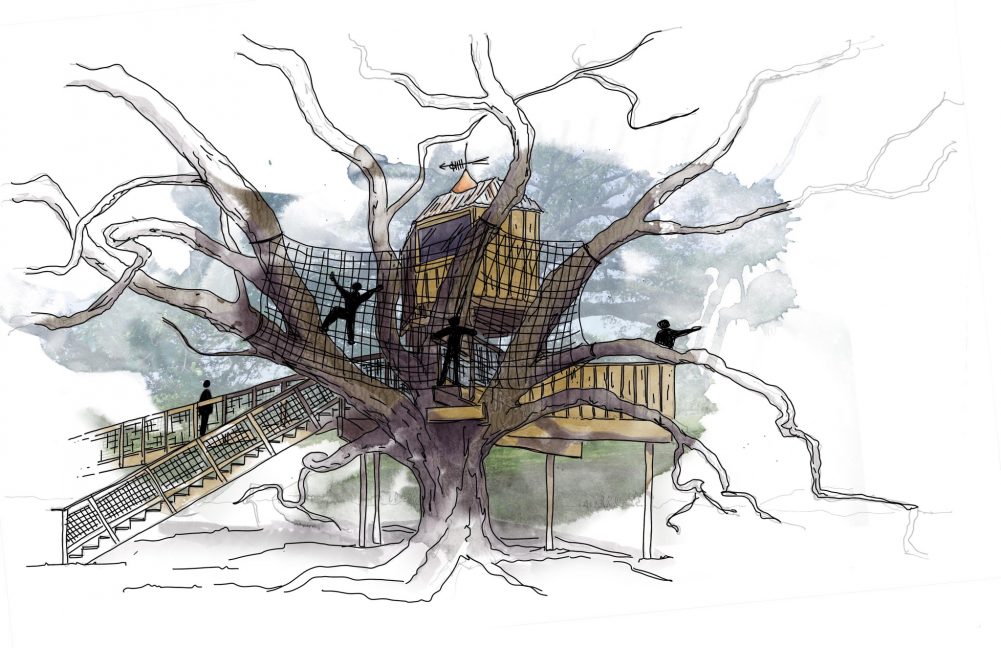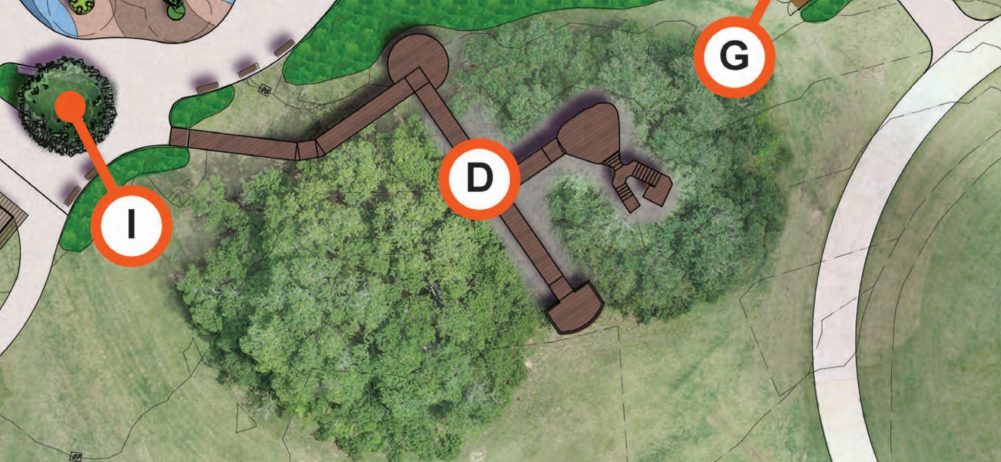 — — Amphitheater — —
The First Horizon Amphitheater will be a 3,000+ person open-air stage and event lawn that will host many different types of events throughout the year. "We are looking forward to movies in the park, live theater and dance performances, private events, and even exercise classes!" says Moncus Park's team.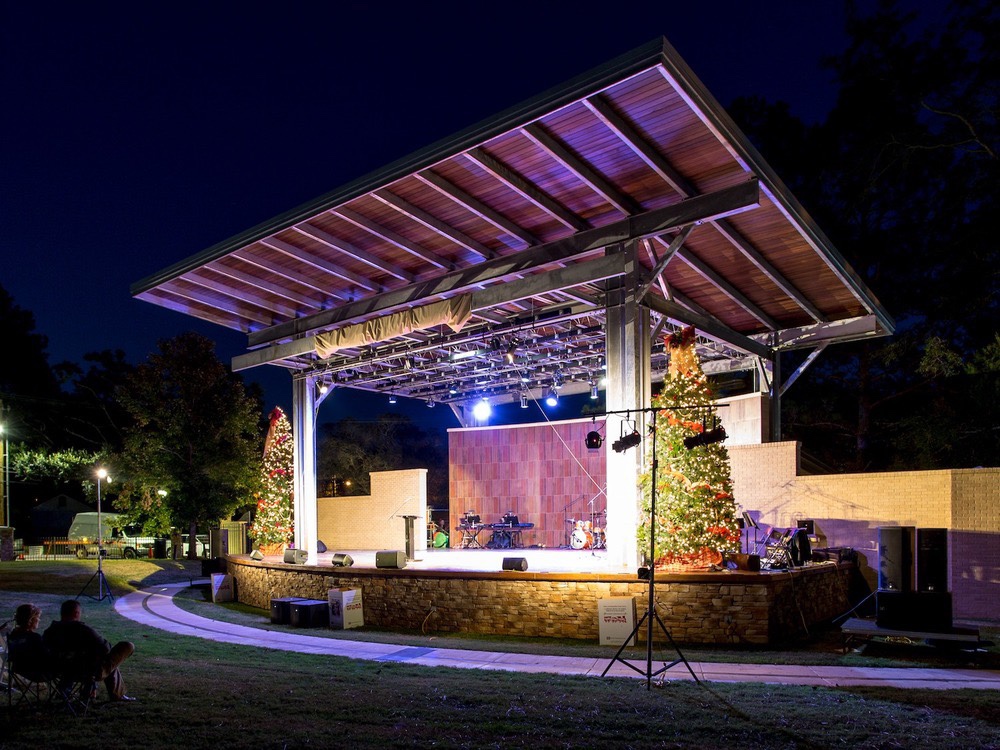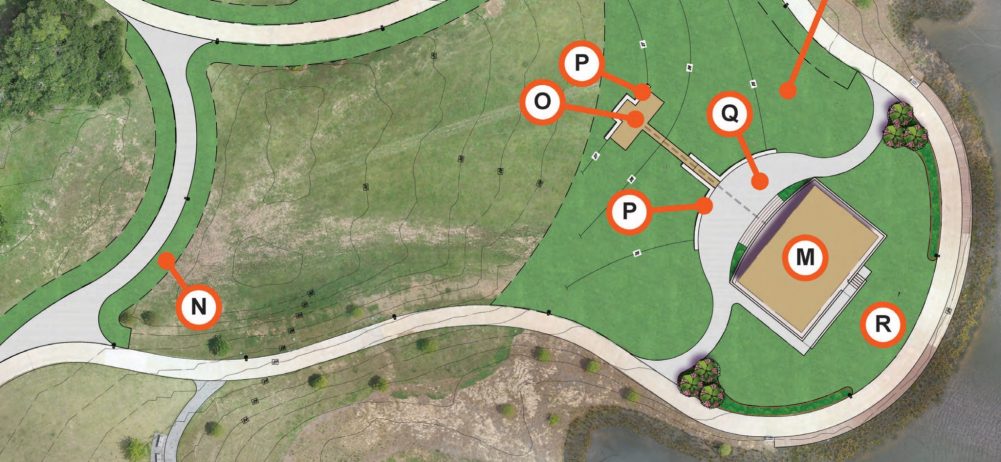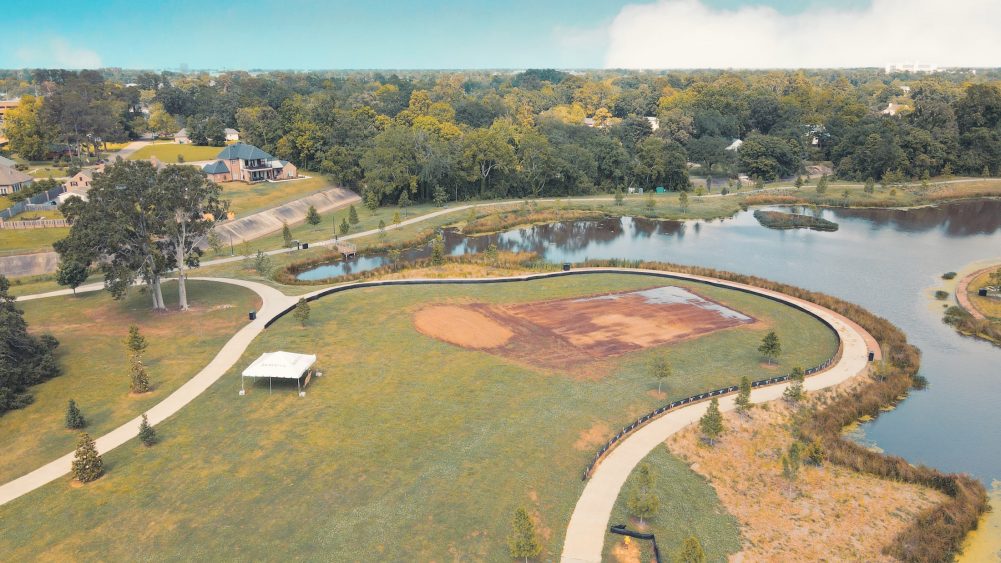 — — RESTROOMS — —
Yes, we are seriously talking about restrooms. A feature that wasn't in the original plans but was found to be a needed amenity considering the size of the park and the needs of expected park goers. For those that are worried about bathroom upkeep, the entire park as well as the restrooms are privately managed, not publicly managed. So you should expect the park's maintenance to be superior.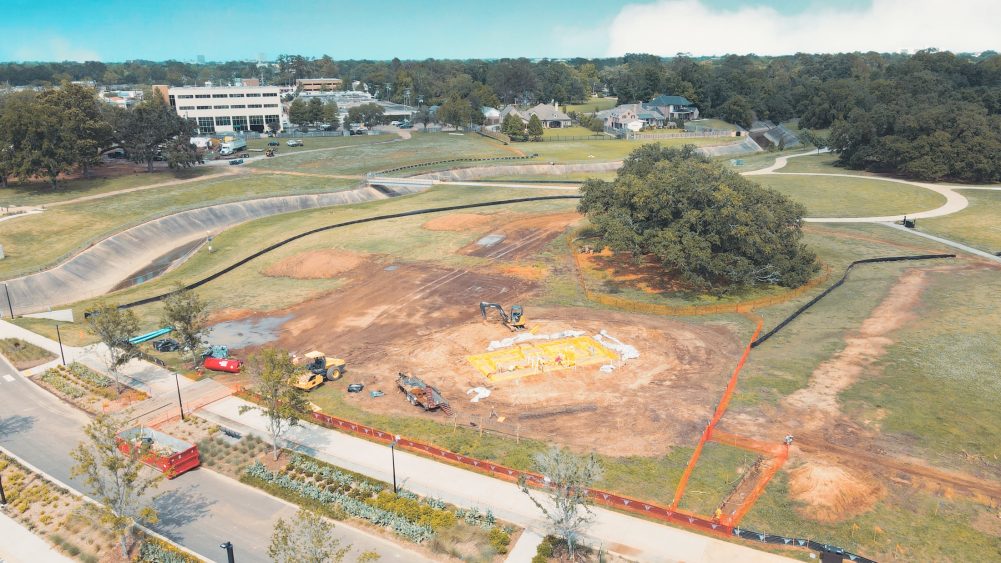 — — Aerial Flyover Video — —
Follow Moncus Park for more updates as time progresses. https://www.facebook.com/LafayetteCentralPark/ and at https://moncuspark.org/.