Pelican Roofing Company, a local family-owned & operated roofing company will soon construct a new 10,565 square foot facility at 5801 Ambassador Caffery.
This new facility will be the new home office & shop for Pelican Roofing that includes 5,565 square feet of new office space and a new 5,000 square foot shop space.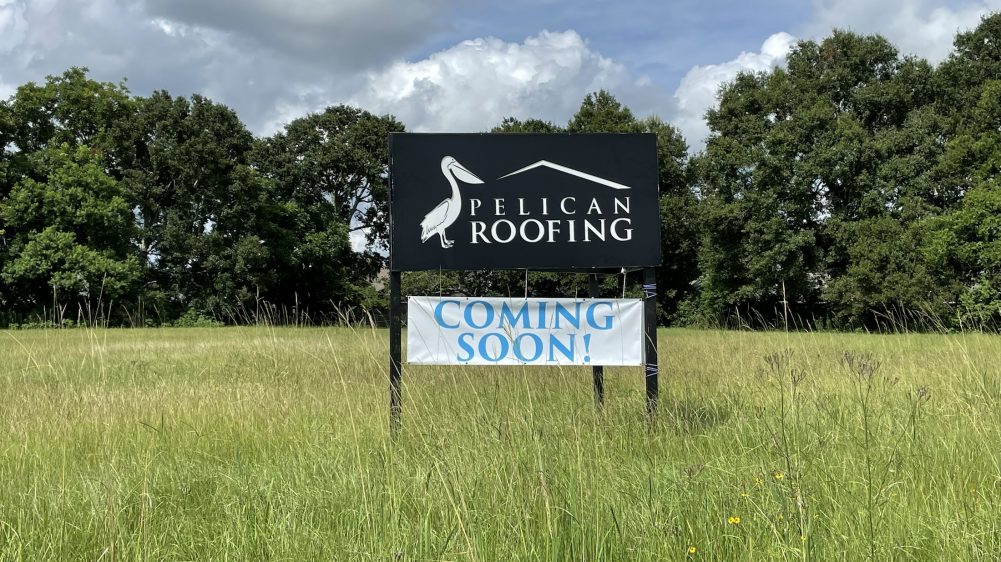 According to the Pelican Roofing Company's website, they are fully licensed and insured and hold themselves to the highest standards of integrity, safety and professionalism by hiring only qualified and experienced roofing specialists. They tackle everything from small leaks to big problems and are committed to exceeding customer expectations.
Construction is to begin this month(July) and is tentatively set to be completed by early 2022.
For more, check out their Facebook page at https://facebook.com/pelicanroofing/ or their website at https://www.pelicanroof.com/.