Acadiana's first, 13,300 sq. ft. freestanding emergency room(ER) is coming soon to Destination Pointe at 662 I-10 N. Frontage Road in Scott, LA.
The new full-scale, freestanding ER—a $9 million investment into the community—belonging to Our Lady of Lourdes Regional Medical Center and will feature a 9-bed ER, an ambulance drop-off, lab, and full imaging services like X-Ray, Ultrasound, CT, MRI, etc.
The Our Lady of Lourdes Emergency Center will be 24/7 and will be staffed with board-certified emergency physicians and clinical team members. It will also serve as North Lafayette Parish's primary point for stabilizing patients. If patients need intensive care or surgery, they will then be airlifted to the main hospital campus located at 4801 Ambassador Caffery Parkway.
The State of Louisiana has only two freestanding emergency rooms and another coming soon to Alexandria, LA, while Texas has them in droves, because Texas. Due to extensive regulations in Louisiana, it is difficult to develop freestanding ER facilities in the numbers that other states may contain.
This is a big win for Lafayette Parish and the surrounding Acadiana region. The new Our Lady of Lourdes Emergency Center in Scott is slated to open in the Summer of 2019.
Visit the OLOL site at lourdesrmc.com.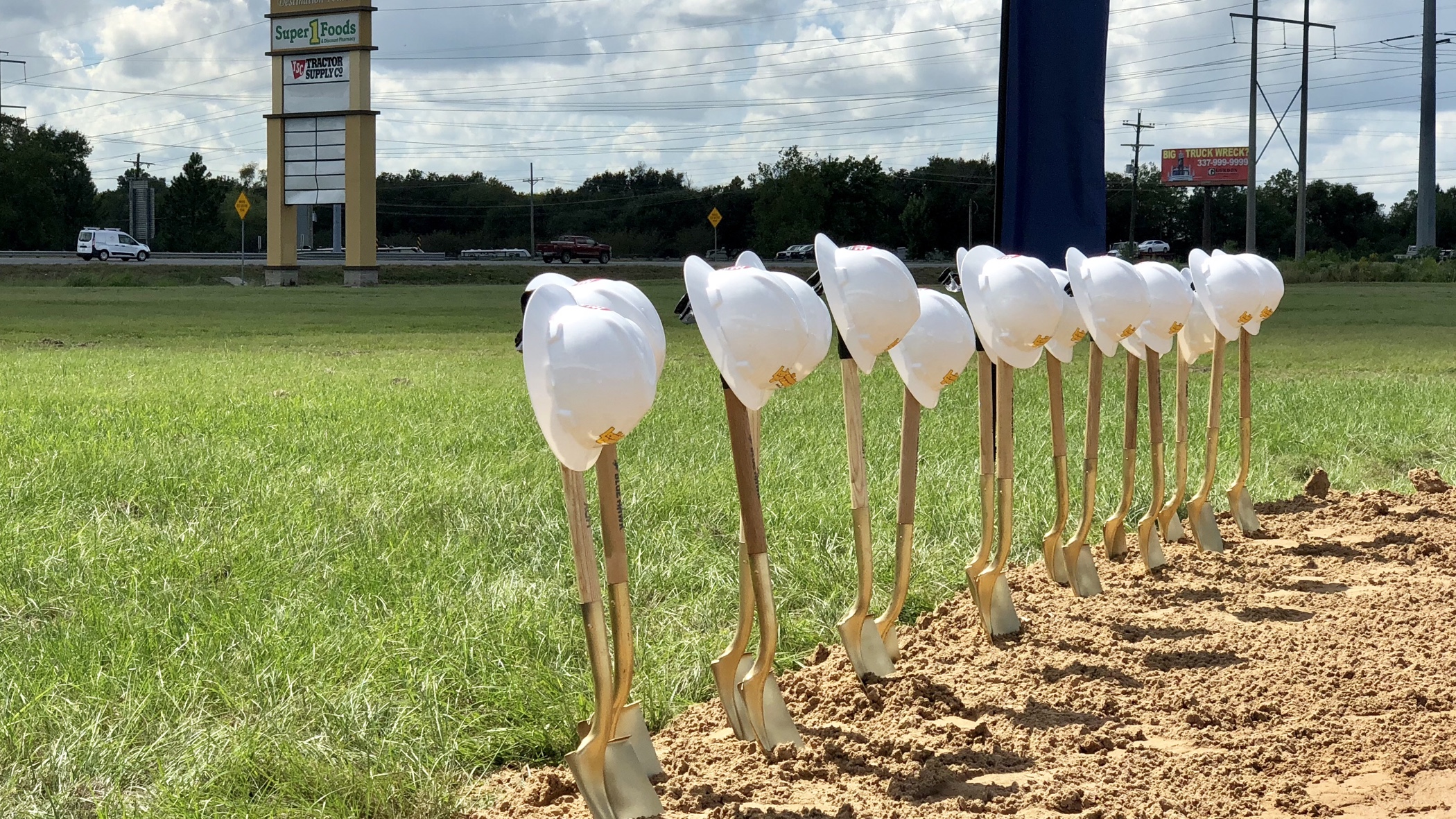 Shot of shovels at Our Lady of Lourdes Emergency Center groundbreaking in Scott's Destination Pointe.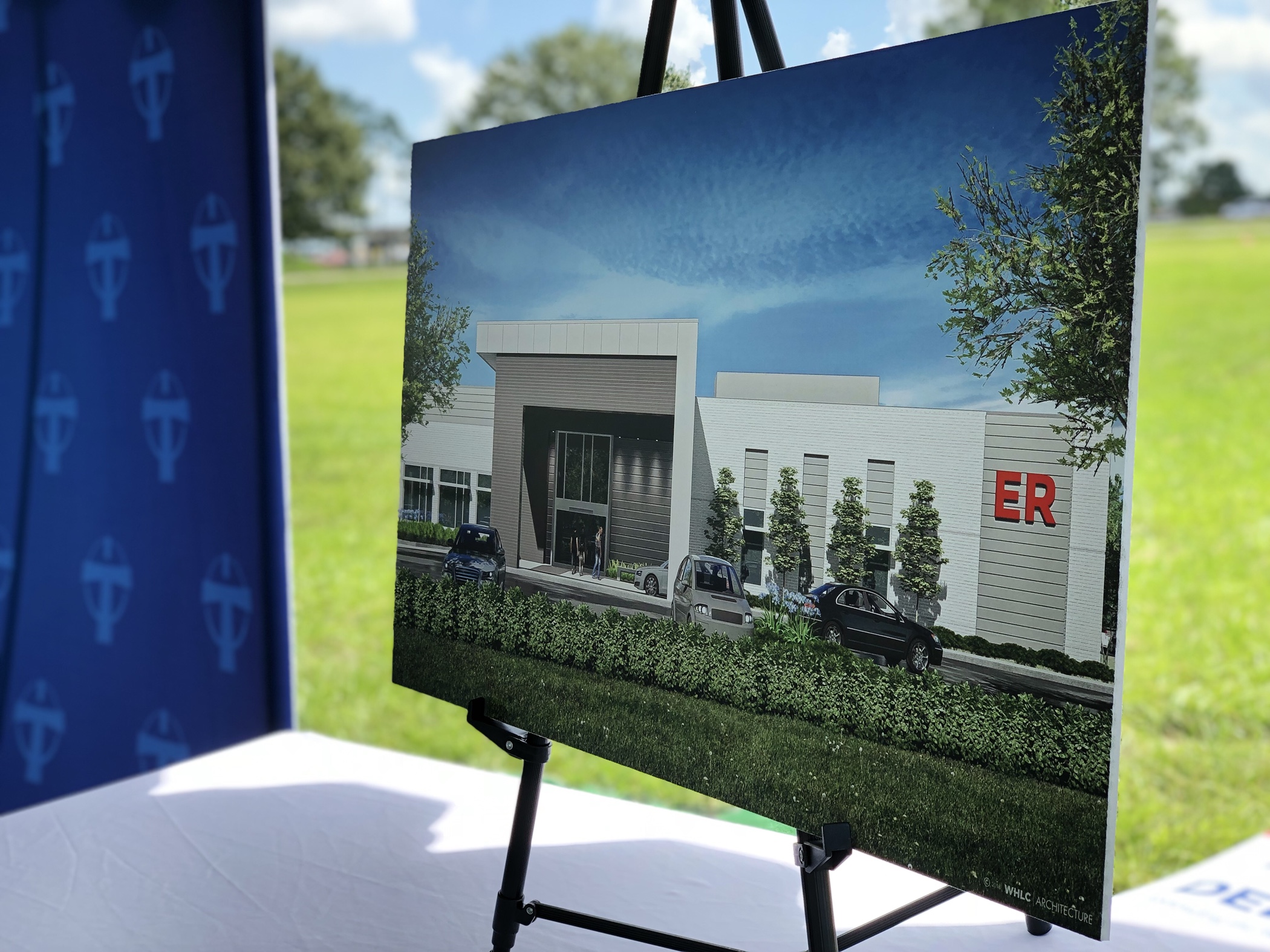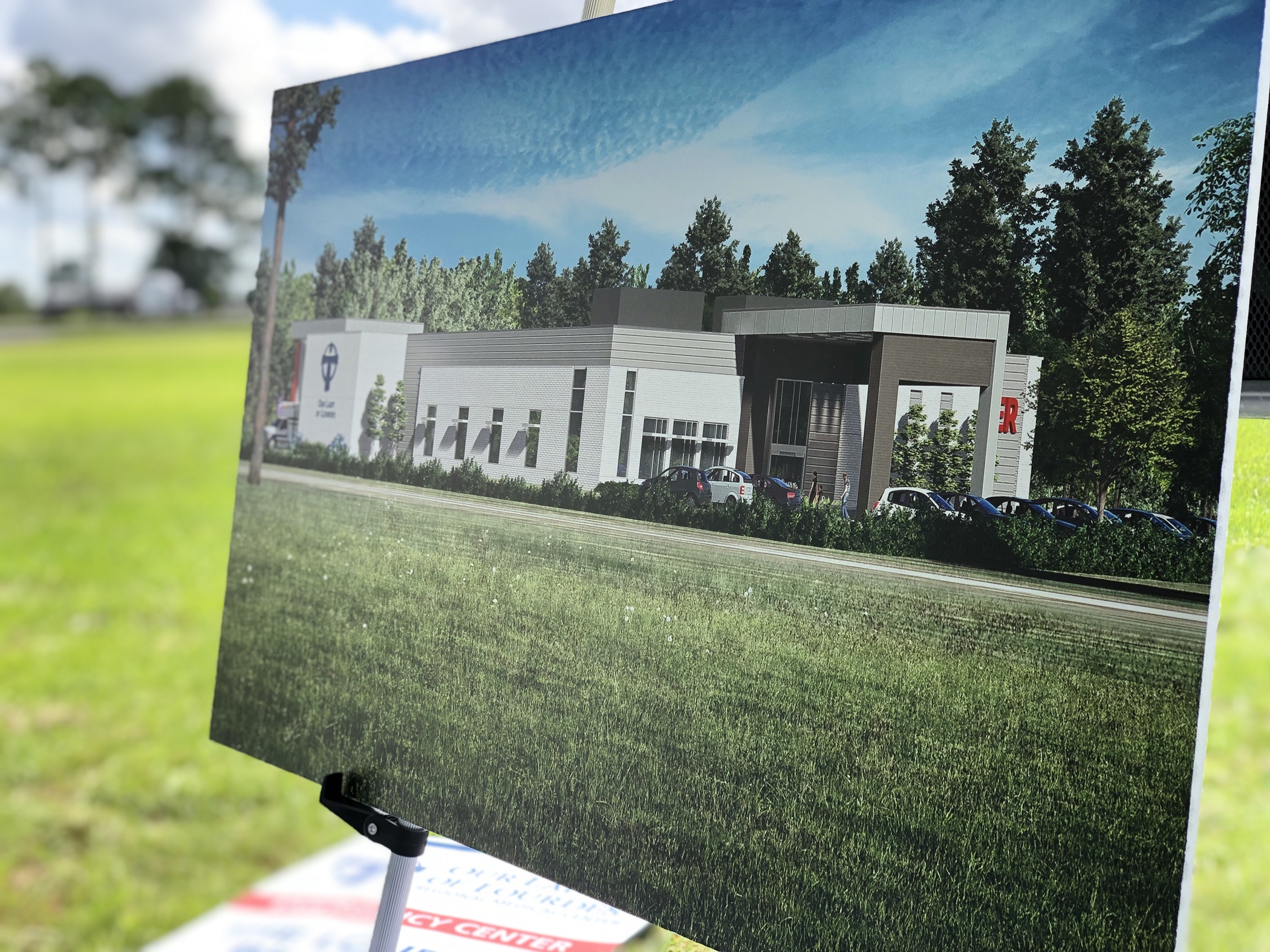 Renderings by WHLC Architects of how the new Lourdes ER in Scott, LA will look.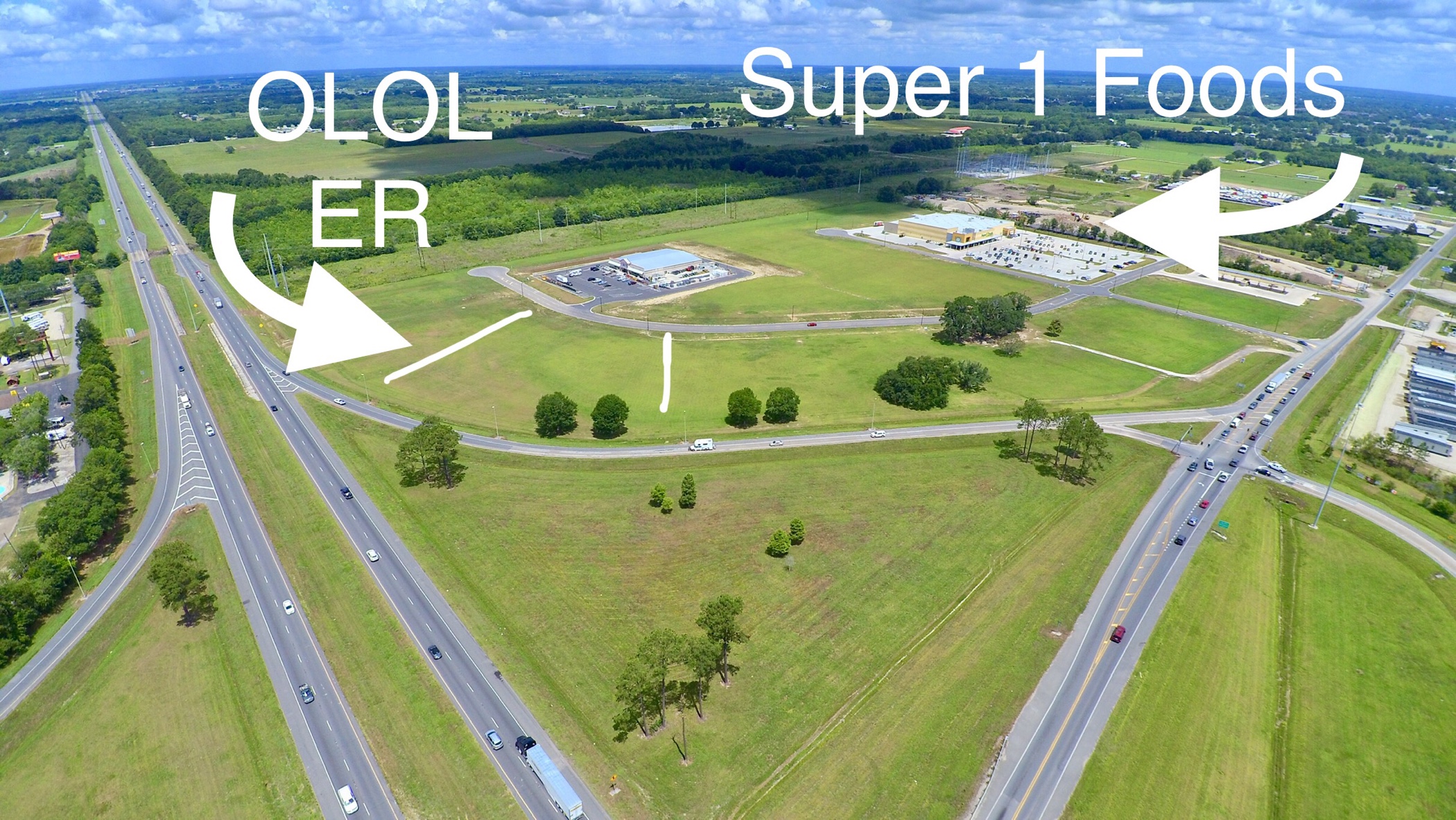 Aerial view of where the new freestanding OLOL Emergency Center will be located.