A new, locally-founded food delivery service, called Ordr, is setting up for their mid-September launch; promising to revolutionize the local dining scene with its commitment to affordable, reliable, and community-focused food delivery services.
Ordr will serve as a gateway to seamless dining convenience, connecting hungry customers with a diverse selection of local restaurants through its user-friendly platform. With lower service fees, dependable drivers, and a dedication to supporting the Lafayette community, Ordr aims to create a win-win situation for both restaurants and customers. Whether you're craving your favorite dish or seeking a reliable driving opportunity, Ordr has you covered.
"Order. Receive. Deliver. Repeat. Welcome to the future of food delivery."
The Ordr journey began with a shared frustration and a burning desire to make a difference. Recognizing the challenges faced by both restaurant owners and customers with existing food delivery platforms, the Ordr founder set out on a mission to bridge the gap. The result is a platform that offers lower service fees, personalized delivery options, and a celebration of the unique flavors of local restaurants.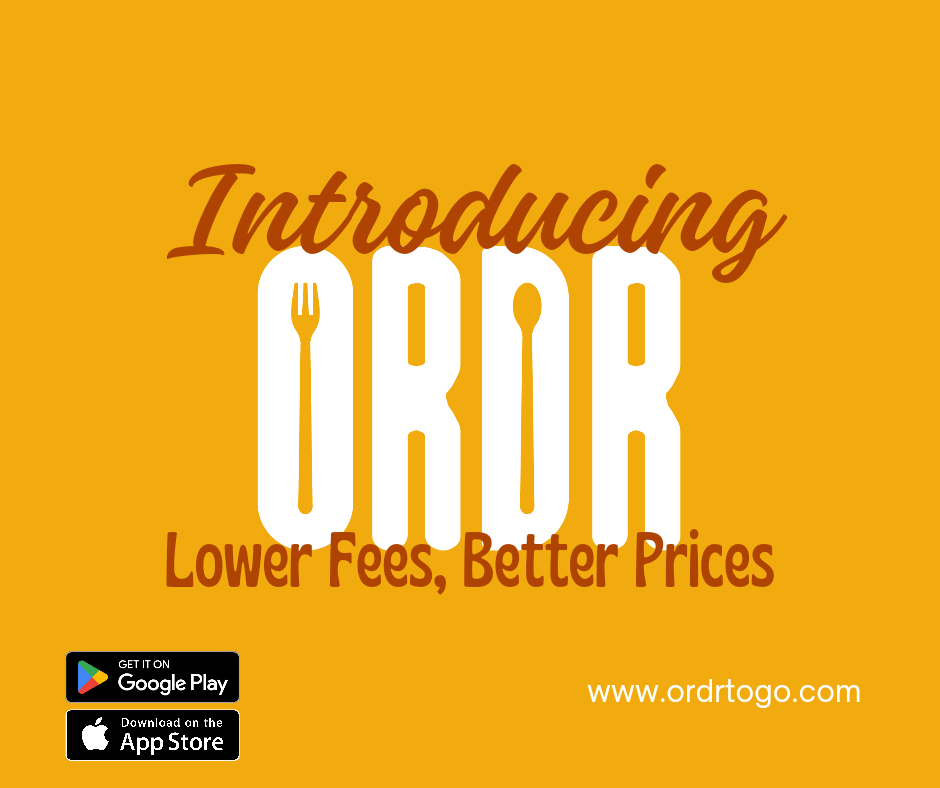 "Being born and raised here in Lafayette adds a personal touch to our journey," said founder Kyler Folse. "We've experienced firsthand the joys and challenges that this community faces. That's why we're dedicated to building a platform that serves every aspect of people involved in Ordr—restaurant owners, drivers, and customers." Folse continues stating, "By offering fair pricing, empowering local businesses, and ensuring reliable and friendly service, we're striving to enhance the lives of everyone who chooses to be a part of Ordr."
Ordr's commitment extends to a triple-win scenario, ensuring competitive commission rates for restaurant owners, fair compensation for drivers, and affordability for customers. By optimizing operations and minimizing overhead expenses, Ordr says that they will deliver a platform that provides exceptional value for everyone involved.
"Our restaurant partners keep more profit and our drivers earn more pay."
According to a multi-platform cost comparison study performed by Ordr, the savings that Ordr pass on to the restaurants and their customers are staggering.
Ordr will launch this month, mid-September, in Lafayette and is actively seeking to partner with more of Lafayette's finest restaurants to provide a diverse and delightful selection for customers.
If you'd like to join Ordr as a restaurant owner, driver, or customer, you can check out their website at http://ordrtogo.com to sign up.
The link to the Apple app: https://apps.apple.com/us/app/ordr-food-delivery-carryout/id6450954588
The link to the Android app: https://play.google.com/store/apps/details?id=com.customer.ordr&hl=en_US&gl=US