The new Exxon fueling station and convenience store, On The Run, is now open at 105 W. Pont des Mouton.
In February, we updated you guys on the construction and stated an estimated completion date. Looks like we were close as we estimated June 2019. See post (here).
The building layout is set up with On The Run taking about 3/4 of the building and Billy's Boudin preparing to open in the remain 1/4 of the building. Both companies are separate but are accessible to each other from within the building.
The Billy's Boudin portion is tentatively set to open in mid-June. When they open, be prepared for traffic—all the traffic, actually. Should there be a roundabout drive-thru in the works for this location already?
As for Pizza Inn, which is a product offered by On the Run, that will be available June 9th, according to store ownership.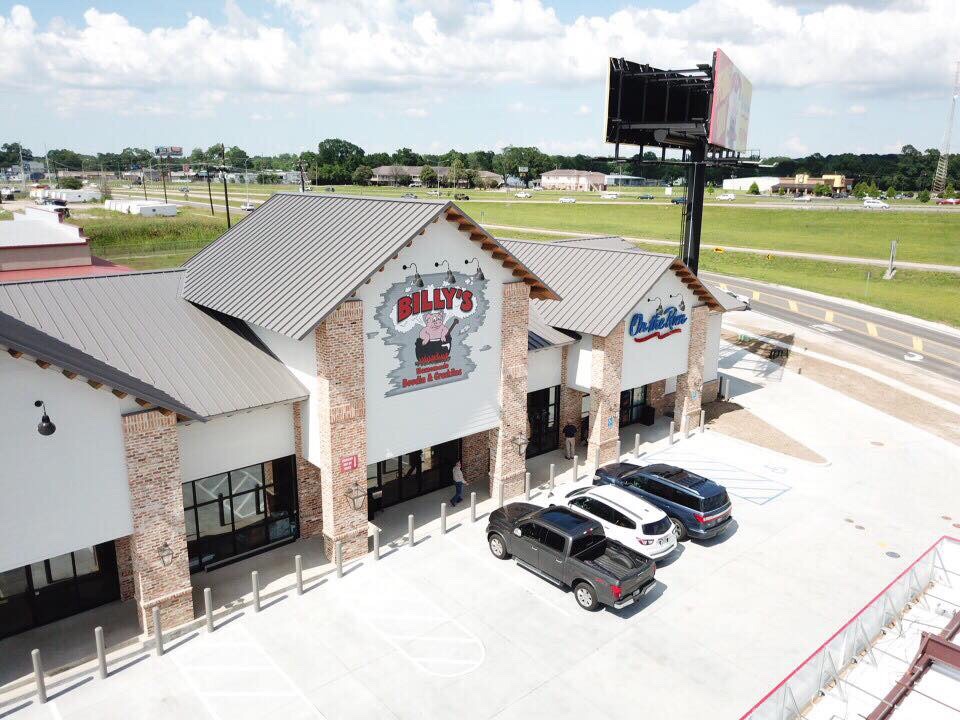 Aerial photo courtesy of Jonas Fruge. Thank Jonas!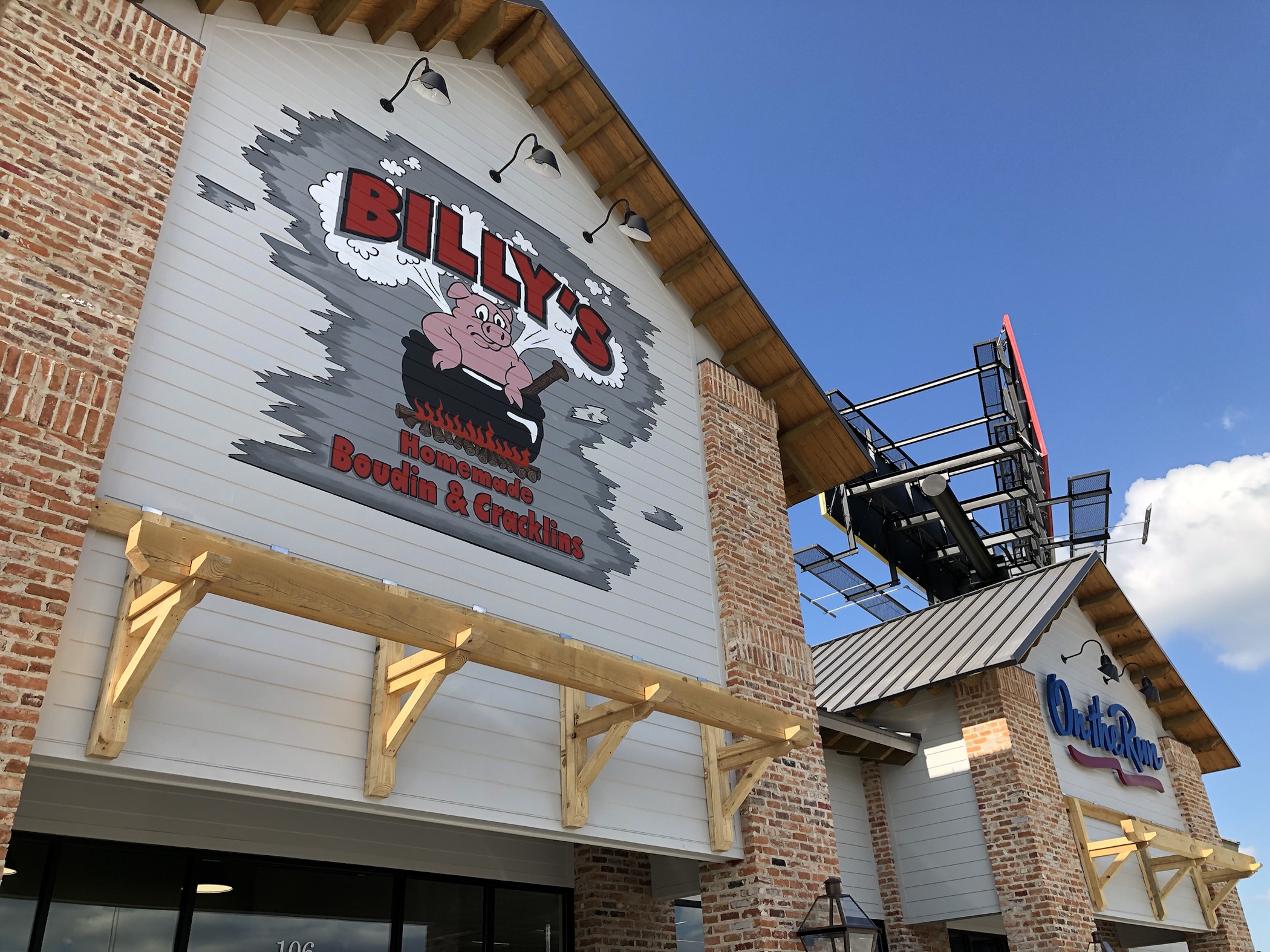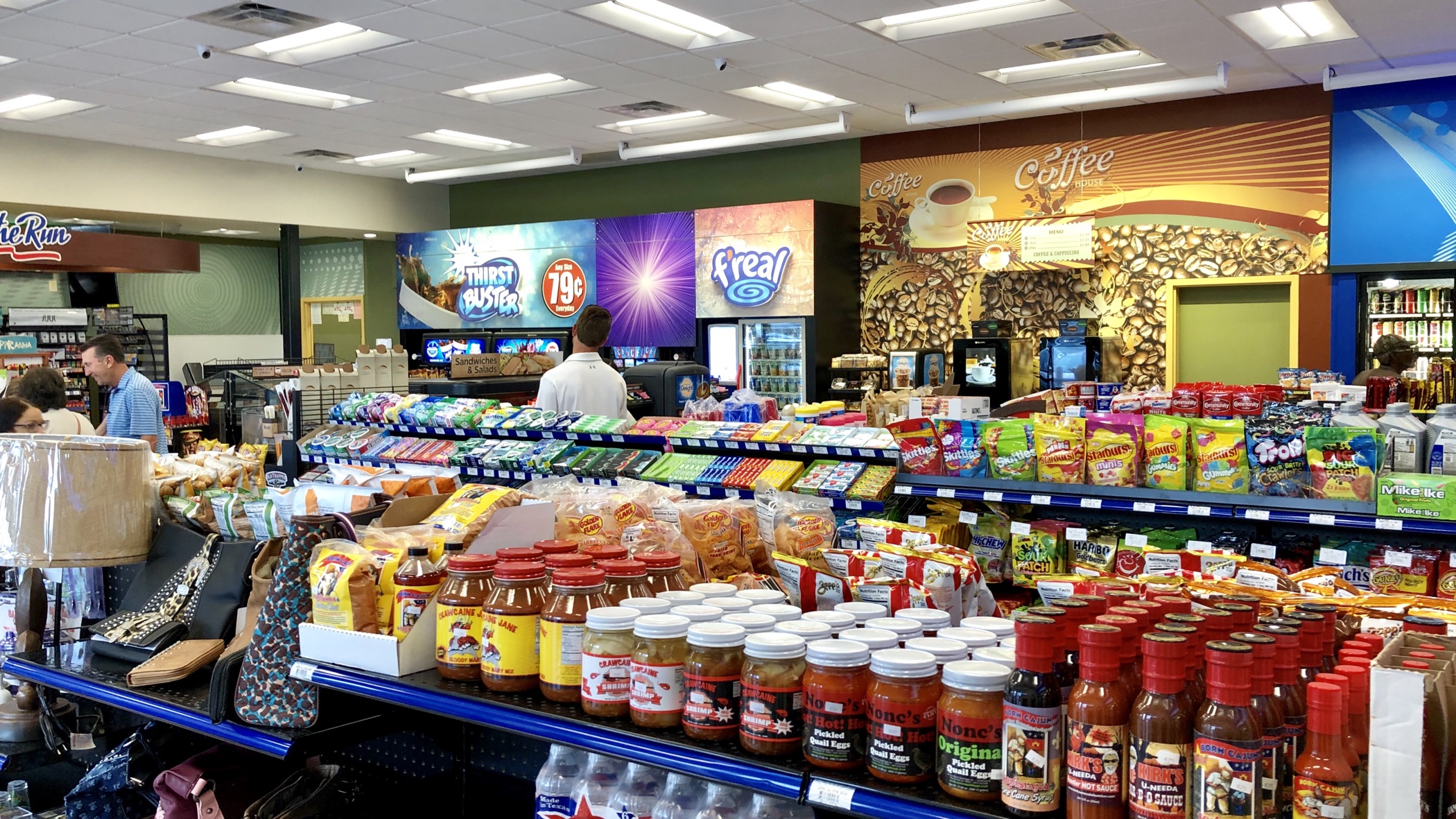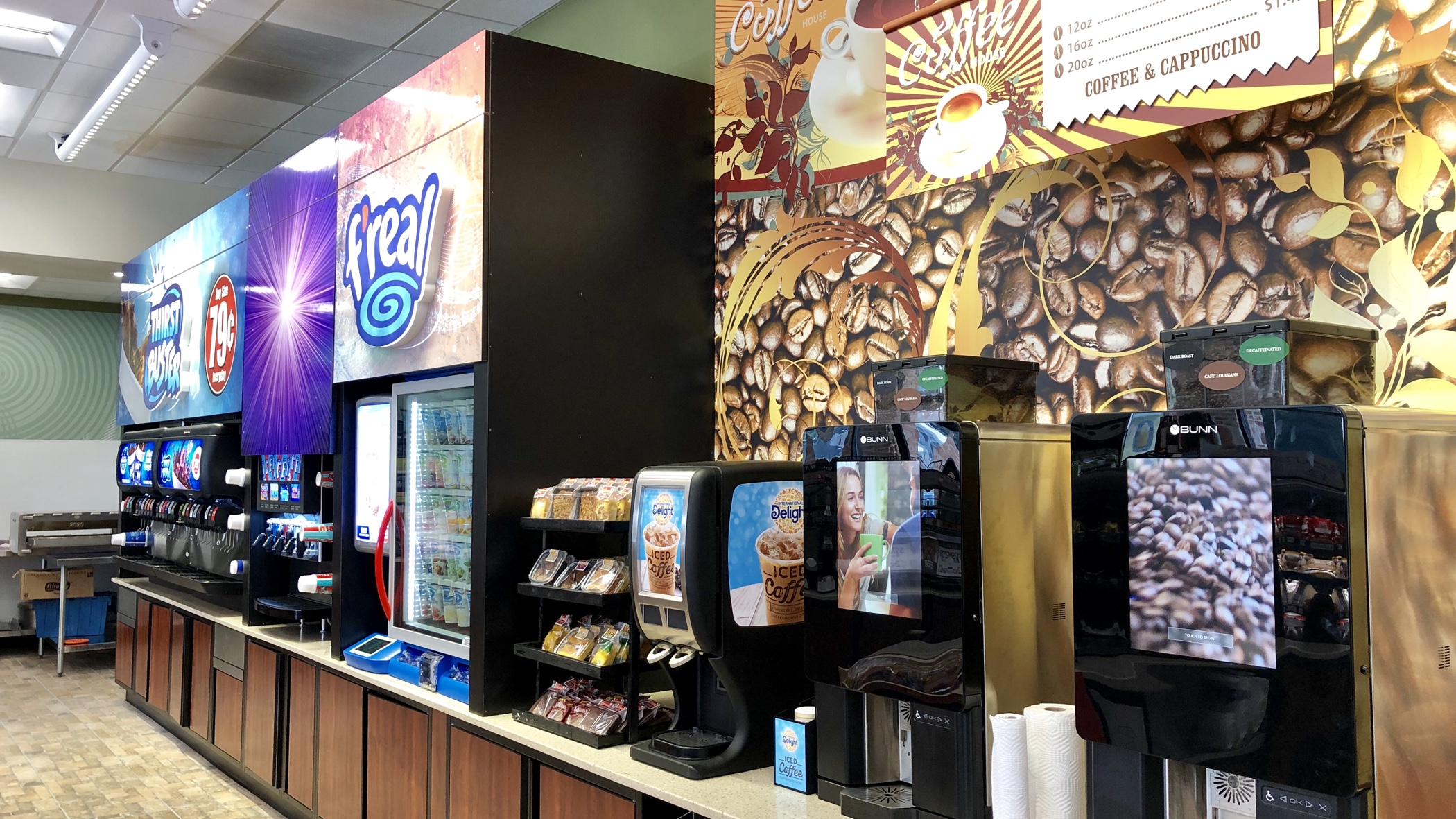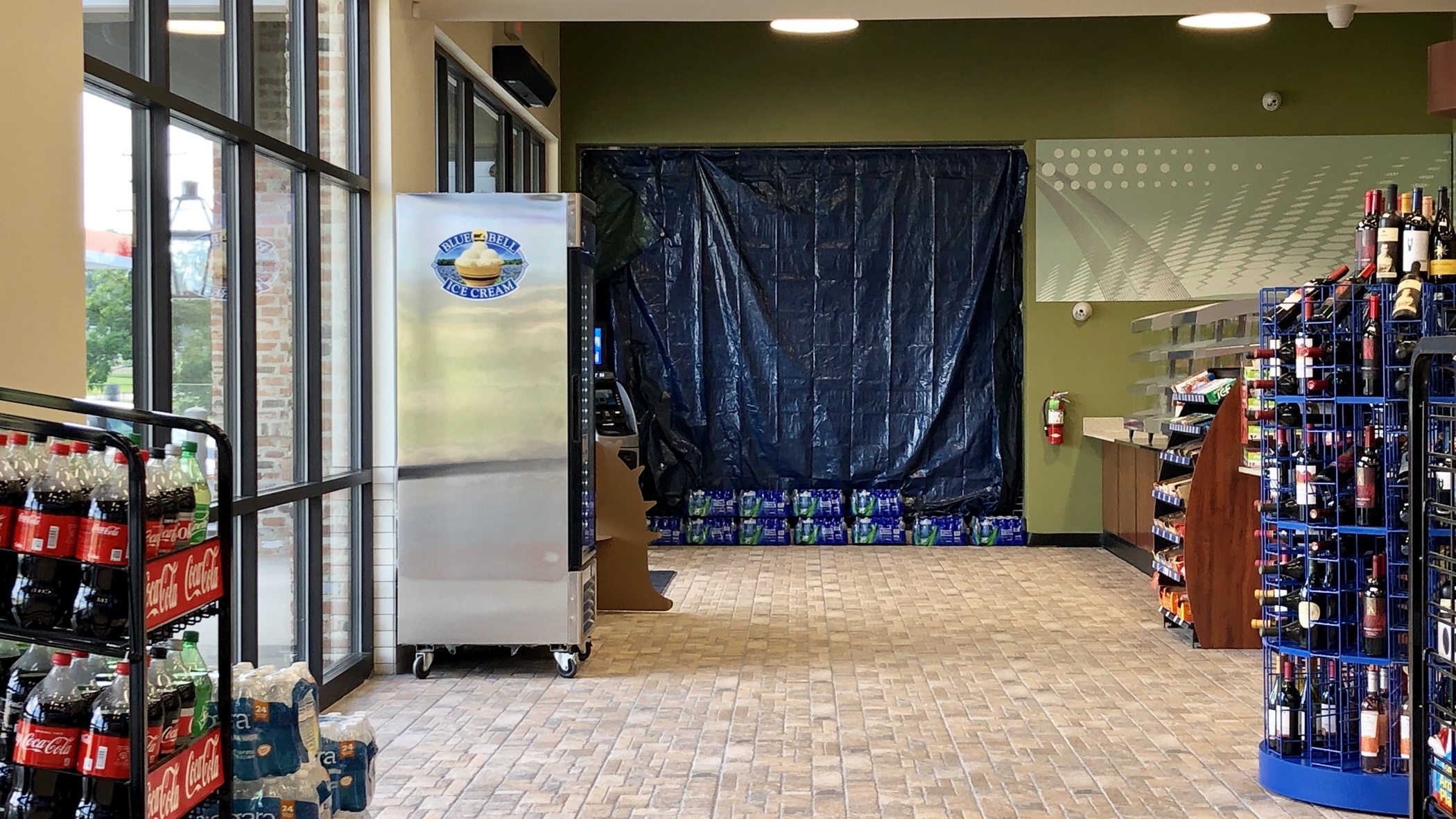 View from within On The Run looking toward Billy's entrance.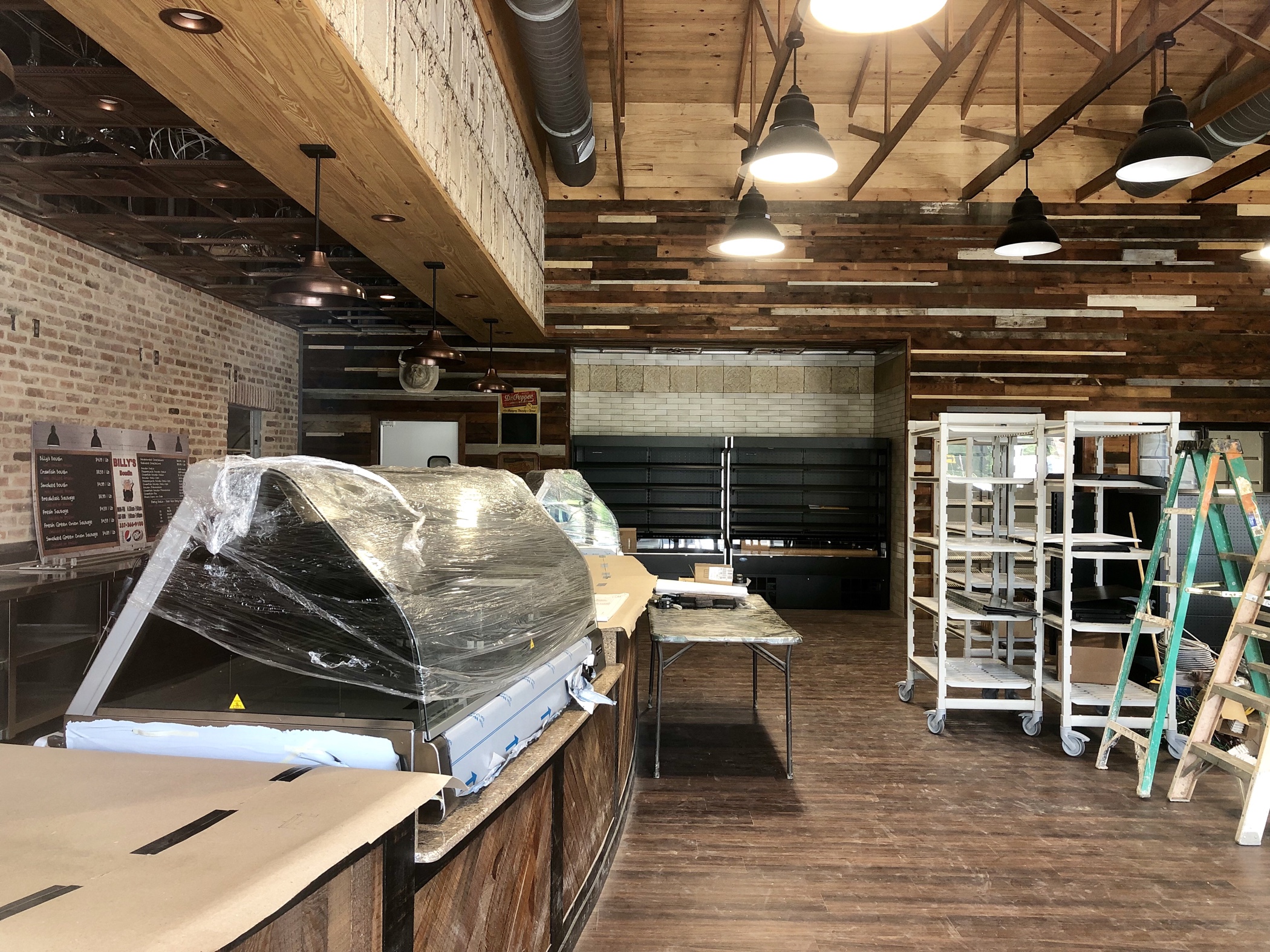 A sneak peek inside of the new Billy's Boudin at Pont des Mouton, opening mid-June.