The newly renovated Ochsner Community Health Center, formerly the Lafayette Community Health Care Clinic opened today at 1317 Jefferson Street, according to a post by Ochsner Lafayette General.
We first posted on the renovations back in November of 2019, ya know, before the world went spiraling down the toilet, but we digress.
Coming in at 9,700 square feet, the newly remodeled health center features 12 exam rooms staffed by four primary care providers. Ancillary services will include a lab draw space, X-ray, EKG, and other 'point-of-care' testing.
Designated as a historical landmark, careful consideration went into the planning and renovations of this landmark facility.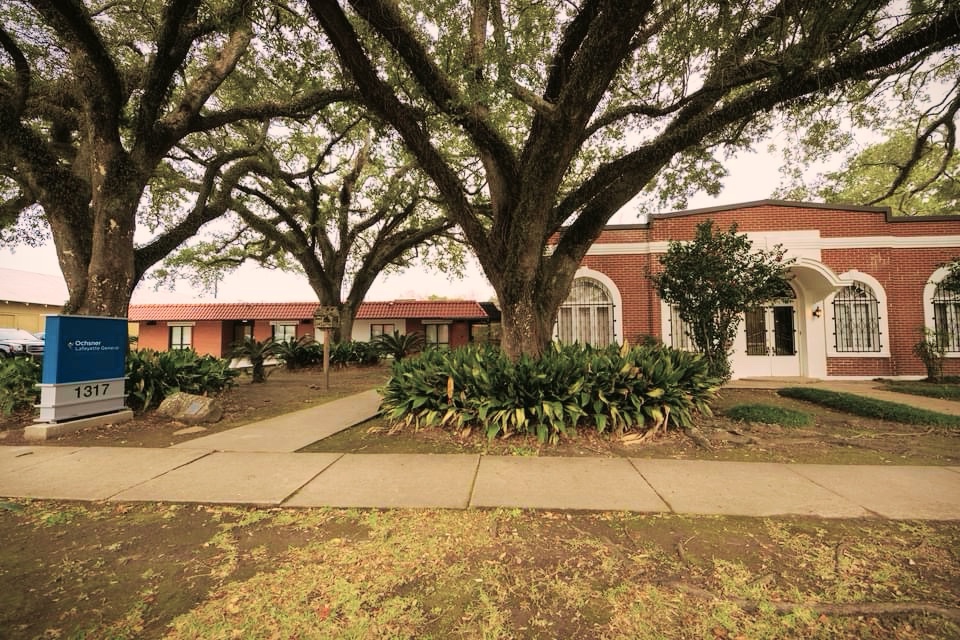 Ochsner's goal is to provide and promote health equity for all in the new center designed to deliver primary care as well as behavioral health and social services. "Over time, smoking cessation and diabetes education classes will be added," says Ochsner.
"The historic property, built-in 1937 by the Saloom family and located in the historic "Freetown-Port Rico Coterie," has the distinction of being Lafayette's oldest medical facility. It first served as the St. Anne's Infirmary, then as a free clinic under the Lafayette Community Health Care Clinic from 2000-2016. As a true community center, we partnered with BARE Walls and Basin Arts to showcase the work of local artists in the new space. This partnership with the arts community provides residual income to working artists, increases the health of our creative economy, and enhances the overall experience of patients.
This dream of increasing access to care would not have been possible without a lead gift from LHC Group Inc. and generous support from VieMed, SCP Health, Cardiovascular Institute of the South, Acadian Companies, and Gachassin Law Firm."
The new Ochsner Lafayette General Community Health Center operates from Monday – Friday from 7 AM to 4 PM. For more information or to make an appointment, you can call (337) 703-6500.