Looking for something to do in Lafayette that breaks the monotony of just going to eat out? A new company, called The Rustic Range, helps to take the stress out of life by way of throwing specially designed tomahawks inside of a safe environment.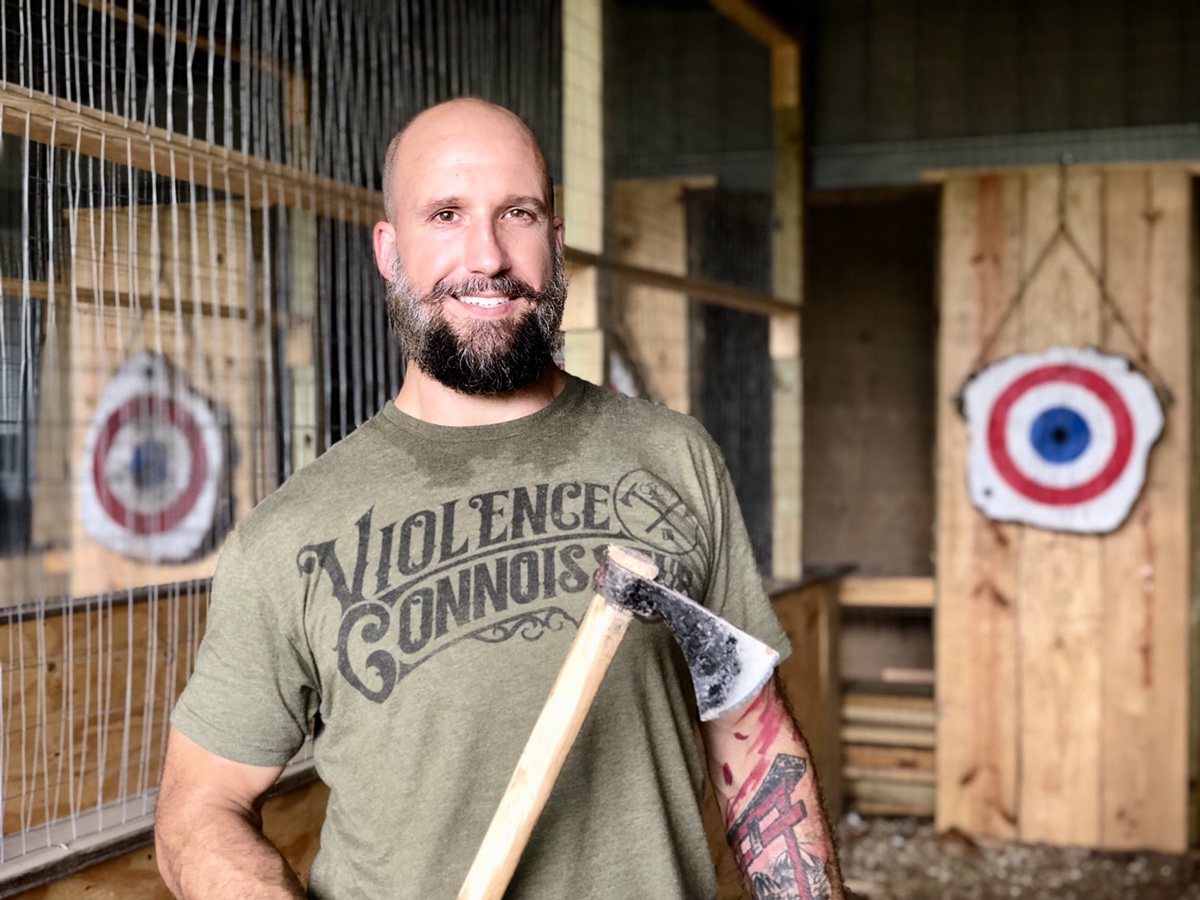 The Rustic Range owner, Micah Lopez.
It all began on December 19, 2018, when my friend Caleb ordered a camping tomahawk to sell in his store The Rustic Renegade
The Rustic Range was created out of happenstance when range owner, Micah Lopez, found that throwing a tomahawk at relieved some stress that he was experiencing, as many of us do on a daily basis. After tinkering with different types of target types, he found an old thrown out tree stump, which he began to use. It was at that moment that Micah became inspired to build a range where others could safely throw tomahawks at target painted tree stumps.
You also get the opportunity to experience the pleasure of learning a new skill, while simultaneously preparing for things like a zombie apocalypse.
The range is located at 2842 NE Evangeline Thruway, behind The Rustic Renegade. Once there, individuals or groups can pay for 30-minute & 1-hour throwing sessions. There are specially designed games that groups can play or just throw to relieve stress in a safe way. A 30-minute session will cost you $15/Person and an hour session runs at $25/Person. For groups larger than 12, you can contact them via their website to book the range.
The Rustic Range and The Rustic Renegade are also partnering with The New Beginnings Hero Program, a private institution dedicated to helping today's youth, and our veteran's who suffer from PTSD. The goal for The Rustic Range is to provide a place for our war veterans to get away from the stresses of life and relax, all while participating in a primitive combat exercise, called Tomahawk Therapy. In each Tomahawk Therapy session, veterans will experience a fun, adrenaline-filled, and competition-driven exercise in the company of fellow combat heroes. A therapist will be on hand so that if issues do arise they can be worked through in the moment instead of later.
You can follow The Rustic Range on facebook at facebook.com/therusticranges or on Instagram @the_rustic_range. You can also visit their website at therusticrange.com.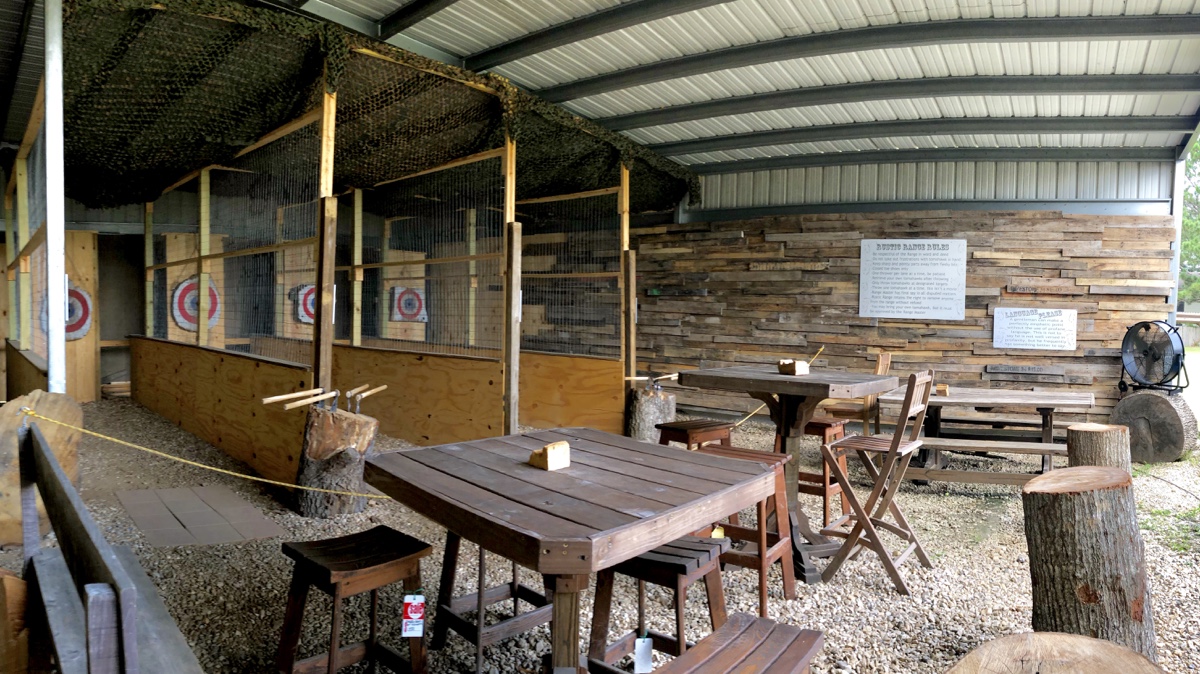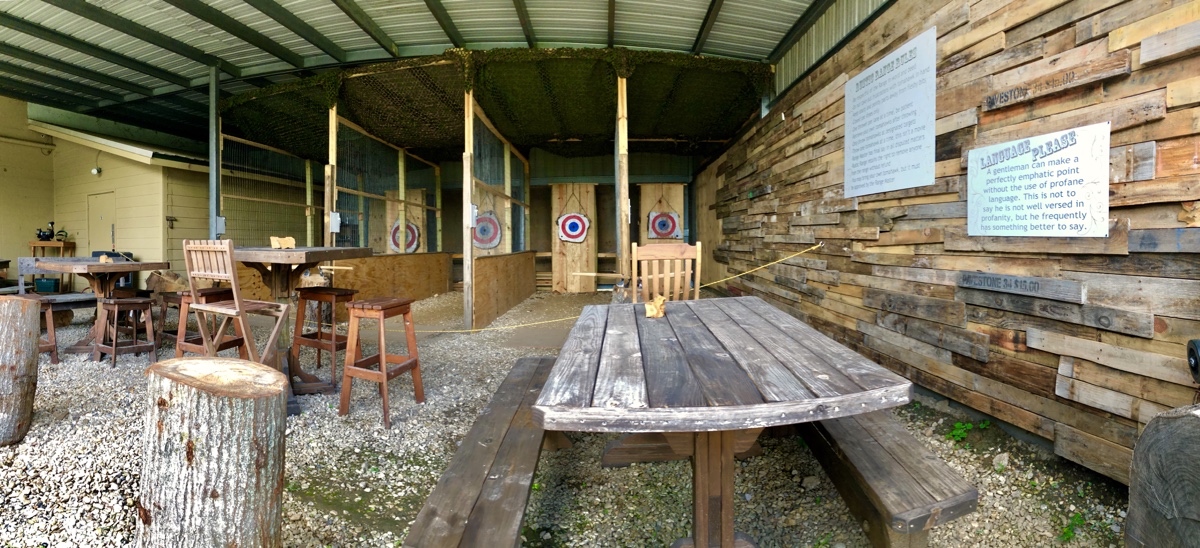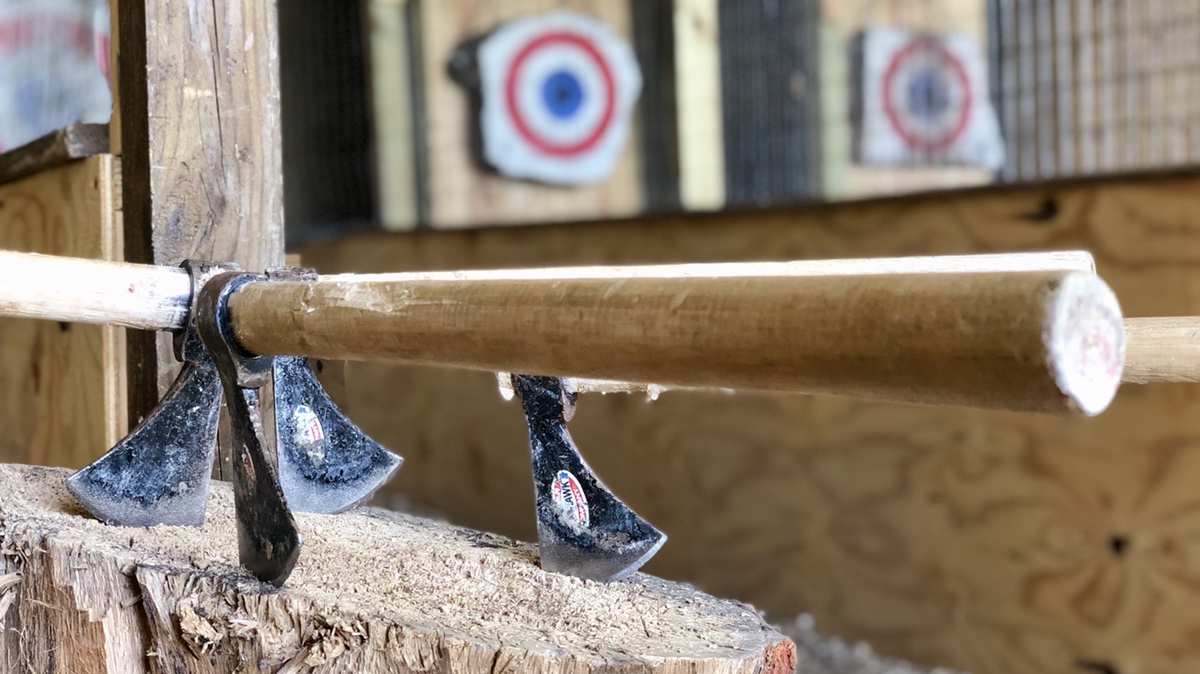 Slow-mo of Range Master, Micah, throwing a tomahawk.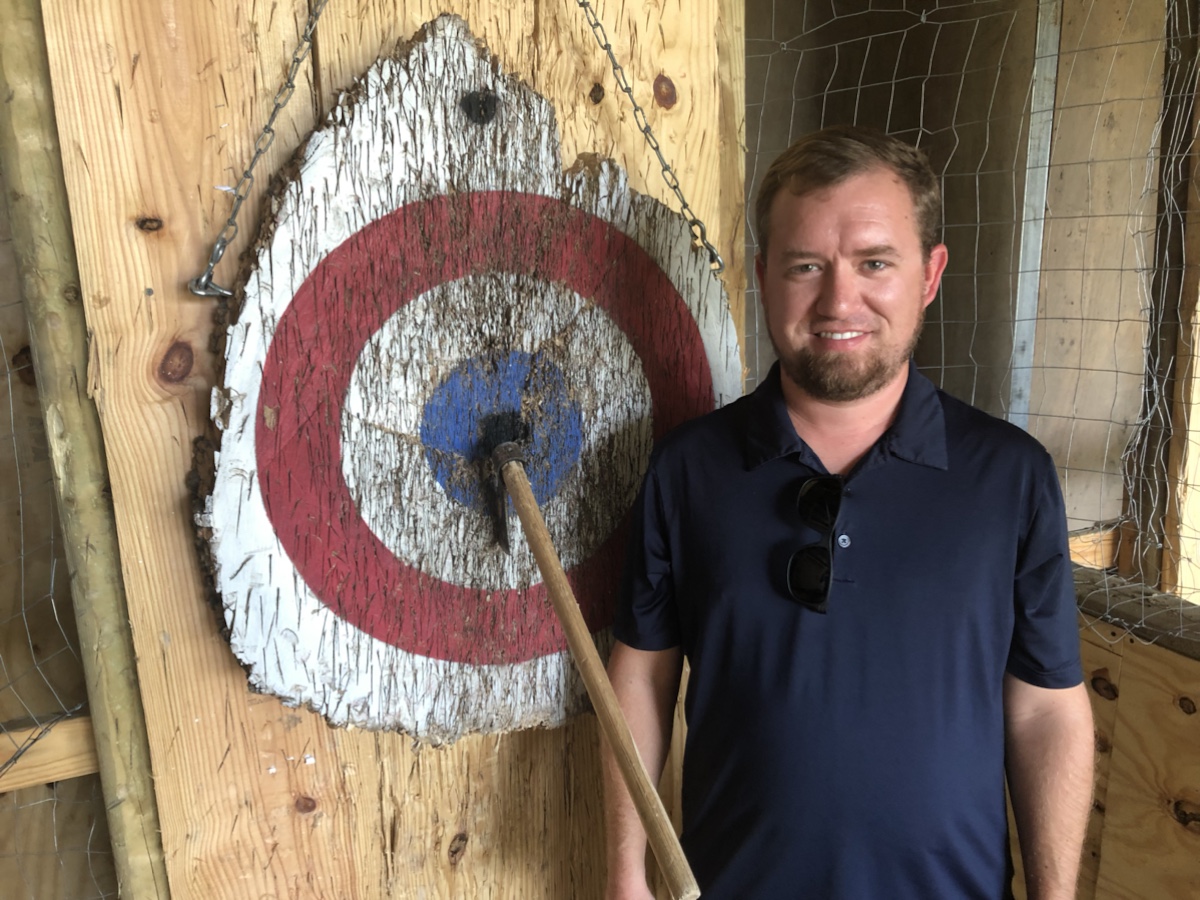 A shot of myself with my second throw ever. Not bad!