A new 55,000-square-foot Rouses Market is coming soon at the corner of Camellia Blvd & E. Bluebird, close to the corner at Verot School Road.
Last year, we received inside information that Rouses Market was looking into buying property down Camellia Blvd. Knowing how early the information was, we took that information and put it in our back pocket for later. Today, it is safe to say that Rouses Market has purchased the land at the corner of Camellia Blvd. & E. Bluebird Drive near Verot School Road with plans to build Lafayette Parish's 4th store location.
Side note: We took these photos yesterday of the Rouses on Johnston. Most of the Google images for their store was poop. We did try to email them for "editorial images", but they haven't responded yet. Moving on.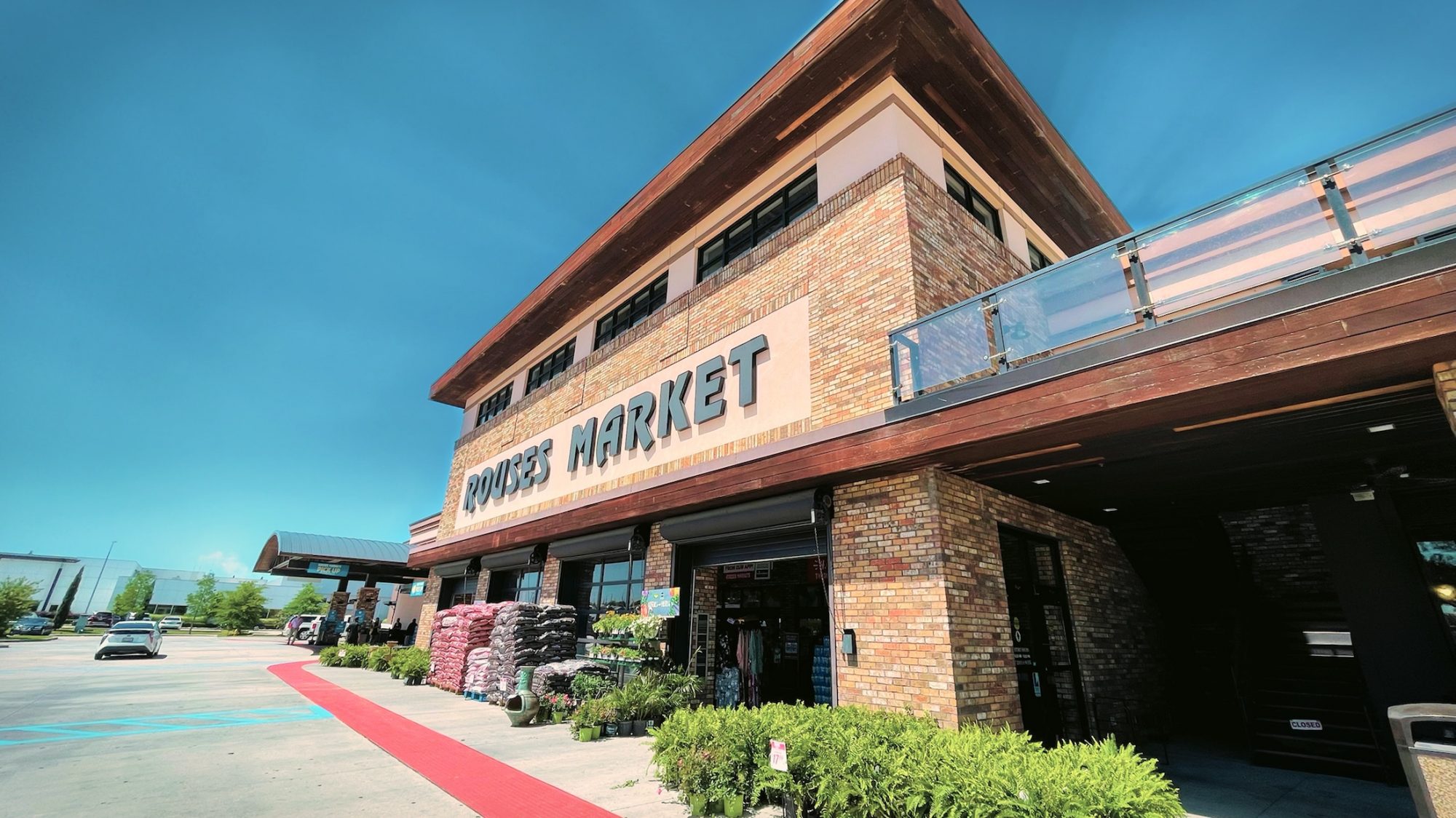 Founded in Houma, Louisiana back in 1960, Rouses opened its first Lafayette store in the early 2010s inside of the former Graham Central Station(RIP). The company then opened the Johnston Street & Youngsville locations a few short years later after seeing the success of the initial Lafayette store. And up until now, rumors have been swirling of a 4th Rouses location with many of the rumors mentioning the former Winn-Dixie on Moss Street & Pont des Mouton as well as the former Ranch Outlet off I-49. While the new location isn't remotely near the Northside, it doesn't mean that the rumors will not come to fruition.
The new Rouses Market at Camellia & E. Bluebird will be positioned with the store front facing Camellia Blvd, as seen in the site plans below. One of the things we've noticed while scooping out the property is the many large trees that could be potentially in the way of the new store. Hoping for some type of tree preservation attempt on Rouses' part, we found that buried in building documents lives a site plan dedicated to protecting many of the property's standing trees. Some trees will have to be removed, but you'll be happy to know that an effort is being made to keep as many as possible.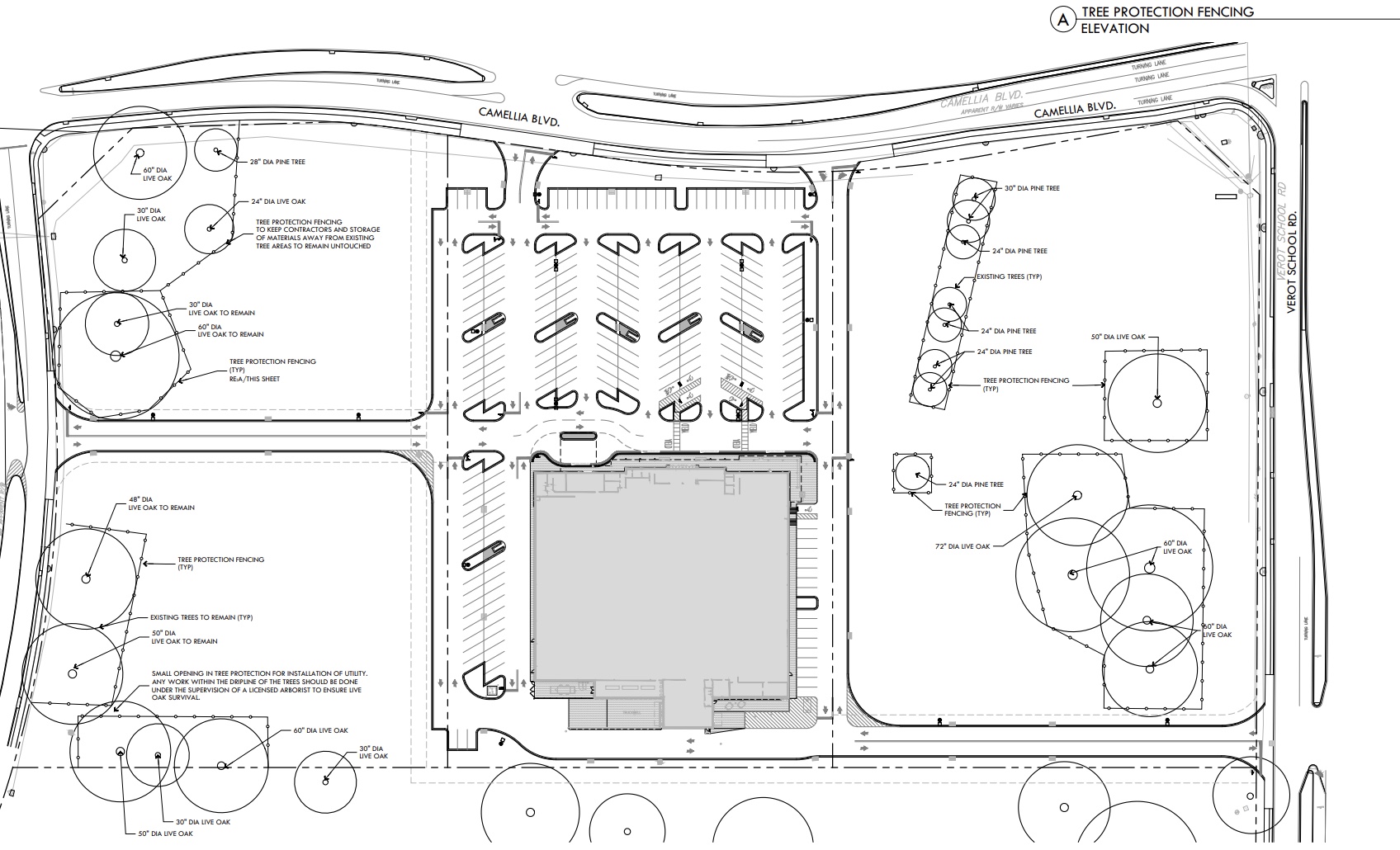 Alright, so when does this sucker get built? Tentatively, groundbreaking is set to happen ASAP, according to those near the project. In construction terms, ASAP can be today or within the next month or so. Do you see what we have to deal with now when estimating construction timeframes? It's wild. No lie, a building permit gives builders a 6-month window to START construction. Sometimes construction never starts, but it's rare for that to happen.
For more about Rouses, as if you don't already know about them, see their website at https://www.rouses.com/.