Prairie Elementary, a French immersion school that is currently located at 2910 Ambassador Caffery is building a brand new 101,000-square-foot campus at the 1100 Block of Rue de Belier.
"French Immersion is a separate program where instruction is offered in the French language for second language learners. French Immersion programs must consist of instruction in English and French." — www2.gov.bc.ca.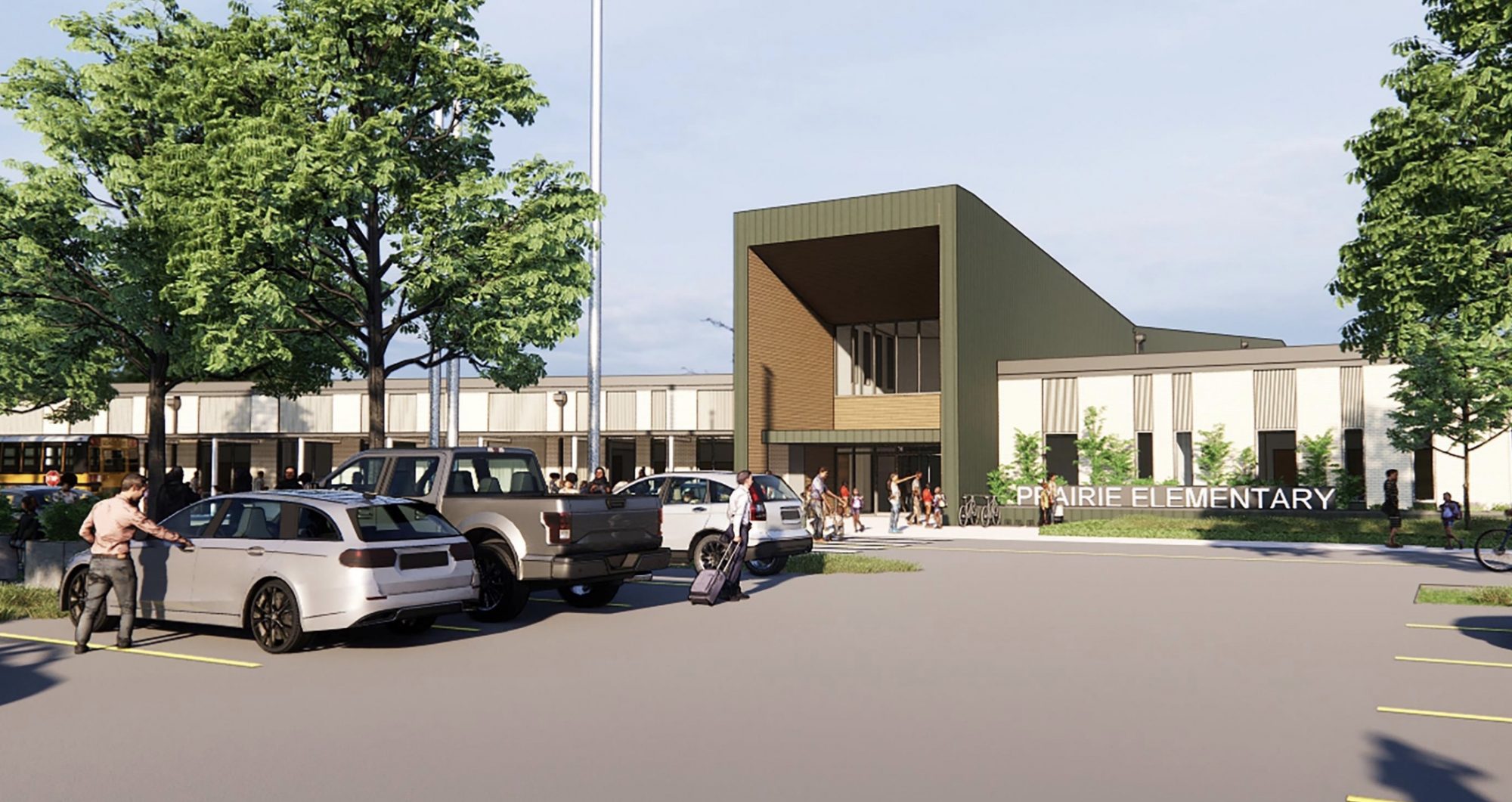 Renderings by https://ghc-arch.com & http://www.pocheprouet.com.
The new educational facility for Prairie Elementary will have a student capacity of 900 from Pre-K – 5th Grade. The new campus will feature a media center/living room, multipurpose rooms, music rooms for band & choir, MPR, Discovery SPED space, kitchen & dining(cafeteria), large outdoor green spaces with playgrounds & multifunctional spaces, and designated outdoor playground spaces for Pre-K & Kindergarten.
If you have ever made the mistake of going down W. Congress during school pickup hours, you have probably been stuck behind the Prairie Elem. car rider line at least once. And if you're one of the parents of a Prairie Elem. student(s), then you may no longer feel honte due to blocking traffic; that issue appears to be resolved in the design of the new campus with the inclusion of a super long, multi-lane car rider pickup line. Praise be!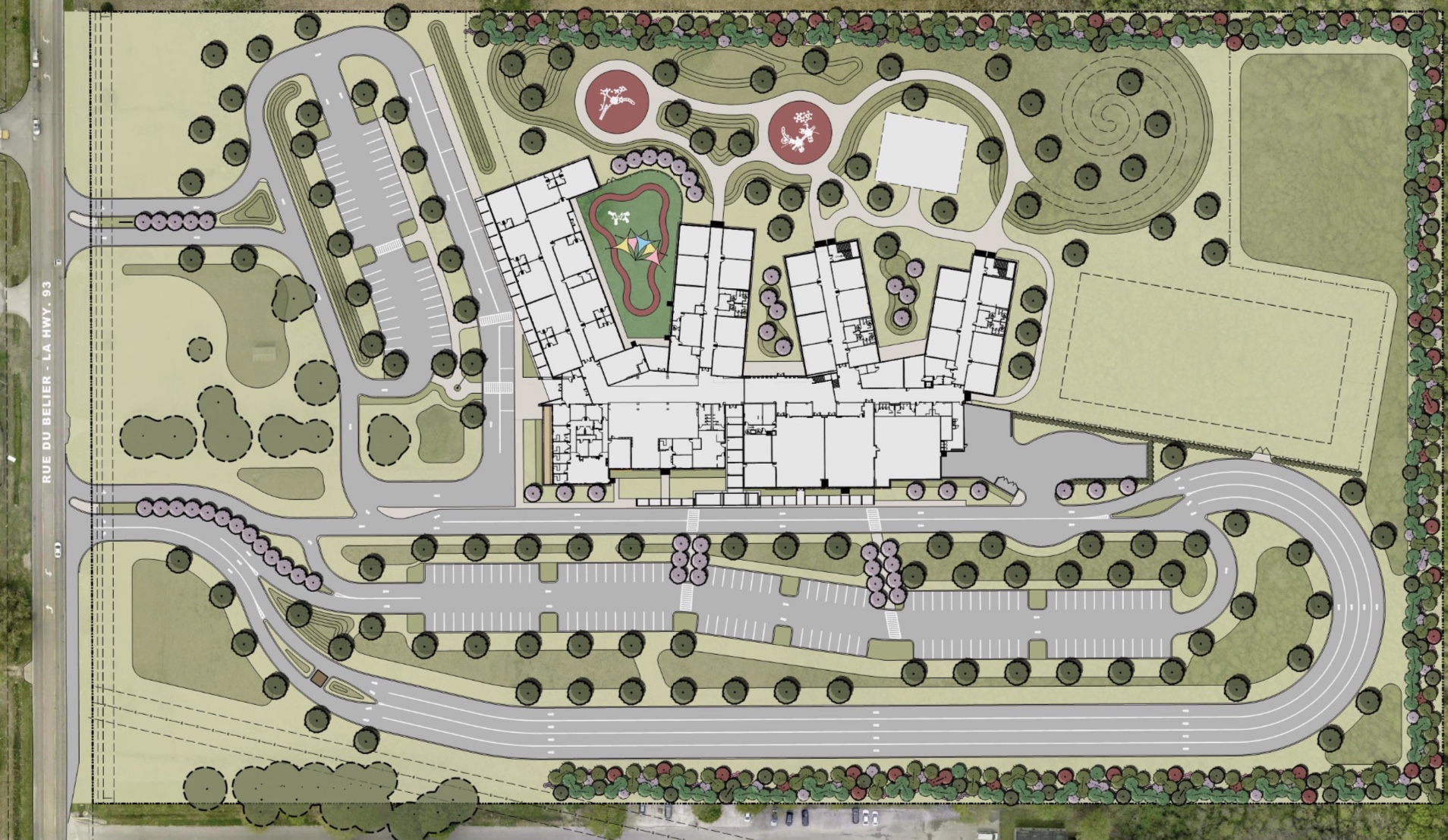 The design of the school is nice, as with anything new. We have been routinely capturing some of the progress and can not wait for it to be completed.
The tentative completion date for the new Prairie Elementary School is set for July 2023, just as the new 2023-24 school season begins to kick off.
For more information, check out their website at https://www.lpssonline.com/schools/prairie.