Parc Ambassador, a new multi-million dollar, five-building complex is under construction at 1105 Ambassador Caffery, near the Bertrand/Ambassador split.
The first of five planned buildings for Parc Ambassador will be a 5,000 sq ft space for two confirmed tenants, Bradley Beck – State Farm, and Parlor Salon Studios.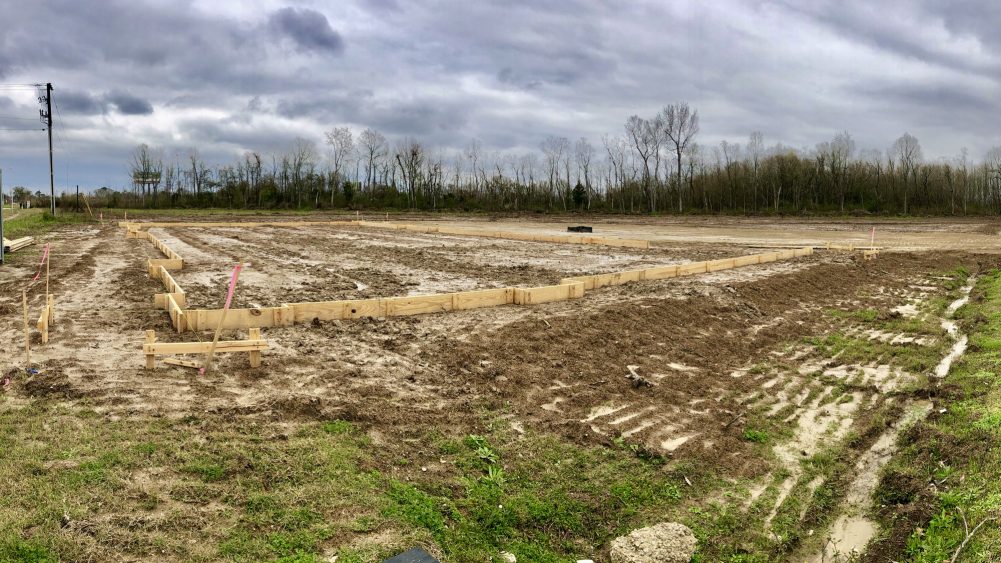 Bradley Beck – State Farm Agency will occupy 3,000 sq ft and will be expanding their current staff from 11 team members to 17 once in the new location.
Bradley Beck's Agency ranks in the top percentile among 19,000 agents nationally.
The other 2,000 sq ft will be occupied by Parlor Salon Studios, a new concept for salon professionals to expand their brand.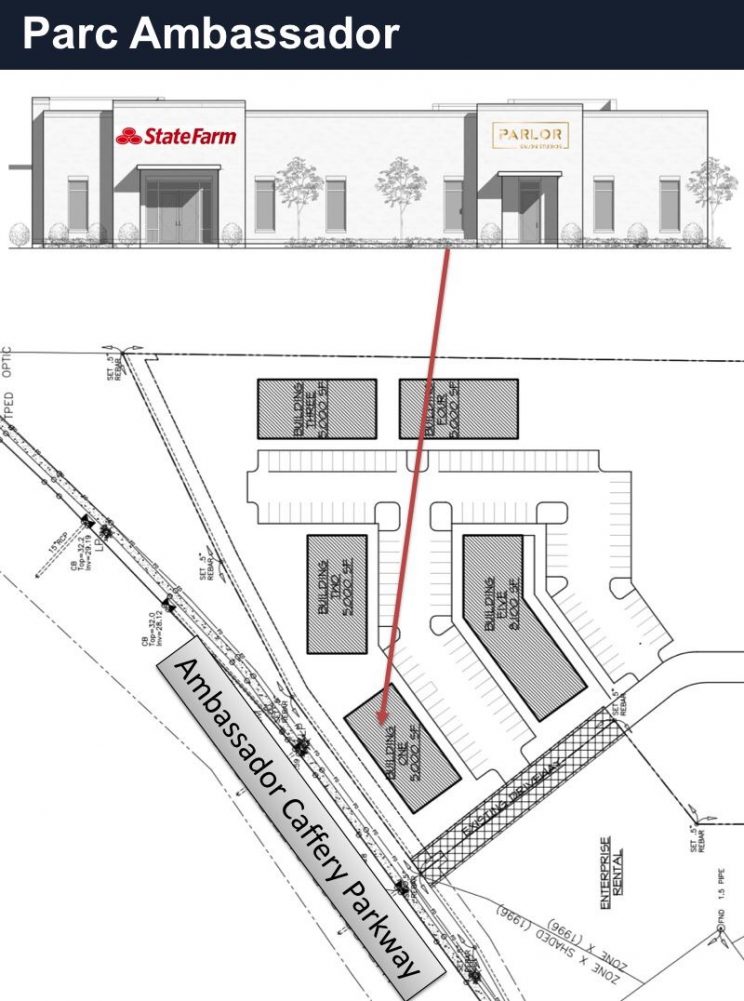 "Parlor will feature 11 private studios for Salon Professionals to grow their brand and their income."
Each individually locked Studio will be fully equipped with custom made cabinetry, styling chair, and shampoo station. Pre-leasing is said to begin in March 2020. So if you're a Salon Professional, you may want to visit their website at www.ParlorSalonStudios.com to get on the list.
Tentative completion date for this first phase is set for June 2020.
Parc Ambassador is being developed by Guidry Land Development, designed by Trahan Architecture + Planning, and constructed by Kent builders.