A new local art retailer, called Judice Art Collective, is opening October 7th at 3118 Johnston Street, next to Judice Inn.
The owner, Lynda Judice, a former elementary school art teacher is opening the collective to provide a special, local place for artists to share their many talents.
"I think art is important at an individual level and community level."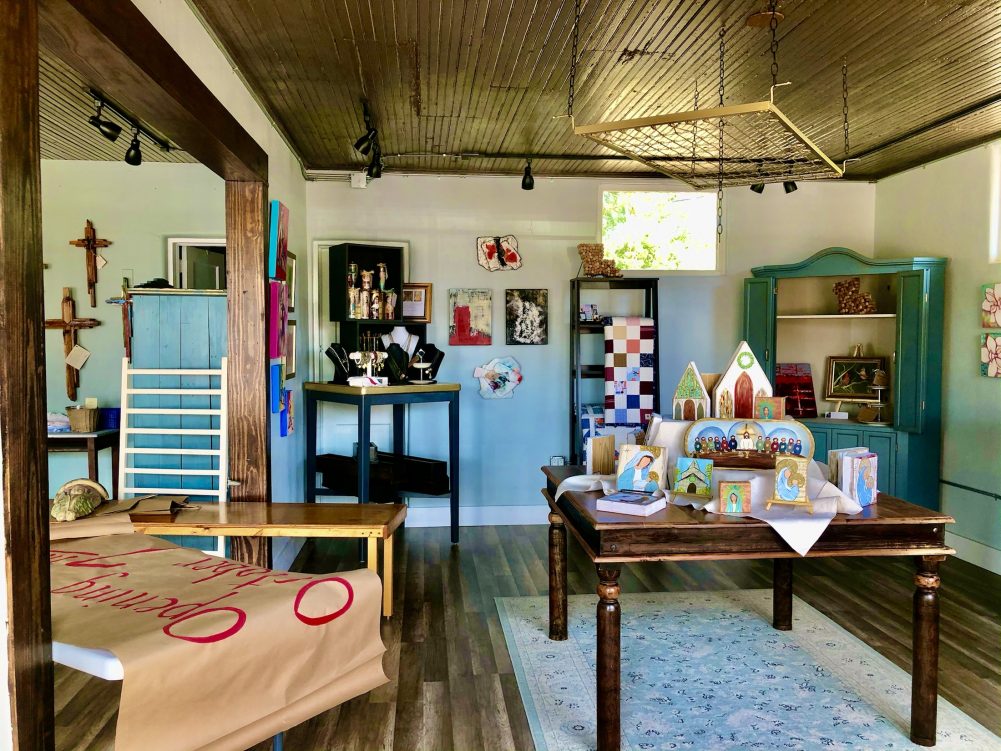 Lynda says that her mother was her biggest inspiration and the most talented person that she knew. "She was a self-taught artist, seamstress, cook, designer, and business owner." She was also inspired by her former art students, finding enjoyment in watching them explore their talents and use their talents to create art pleasing to God.
The Judice Art Collective is a culmination of artwork that is similar to those inspired by her mother and students and created by local artists. Such Pieces include clay rosaries, Mary and Baby Jesus portraits, painted furniture, pottery, jewelry, decorative pillows, art made from your grandmother's china, and with more being added every day.
One of the artists that will be featured on the showroom floor is local artist, Emily Spikes, a former art student of Lynda Judice. Her work is bright, colorful, and adds a little warmth to any space. See Emily Spikes below or check out her page at https://www.facebook.com/emilyspikesart/.