A new Hot Pot restaurant is coming soon to the former Royal Curry restaurant space at 4510 Ambassador Suite J in Lafayette, in the same center as Aldi.
Offering a unique and social dining experience in Lafayette, Hot pot is a popular Chinese cooking method that involves simmering a communal pot of broth at the center of the table, and cooking a variety of raw ingredients, such as meats, seafood, vegetables, and noodles, in the broth. It's a fun and interactive way of dining that allows guests to customize their meals according to their tastes and preferences.
Photo source: Foodbeast.com
Lafayette is largely a Cajun-American-based food city with a few "exotic-style" restaurants sprinkled amongst the ample burger joints, pizza places, and Americanized Mexican restaurants, which we all love! If you say you don't love it, you're lying. We better not see you knuckles deep in that chips & salsa or guzzling down that two-for-one drink!
The new hot pot restaurant, set to open soon in the former Royal Curry restaurant location, will most likely feature a variety of broths and ingredients to choose from. We expect to see a range of meats, including beef, pork, lamb, and chicken, as well as seafood like shrimp, squid, fish, and probably crawfish. But that is to be determined. Vegetarians and vegans should expect to also enjoy a variety of vegetable and tofu options. To complete the meal, guests can dip their cooked food in a selection of sauces, ranging from mild to spicy, to add even more flavor to their dishes.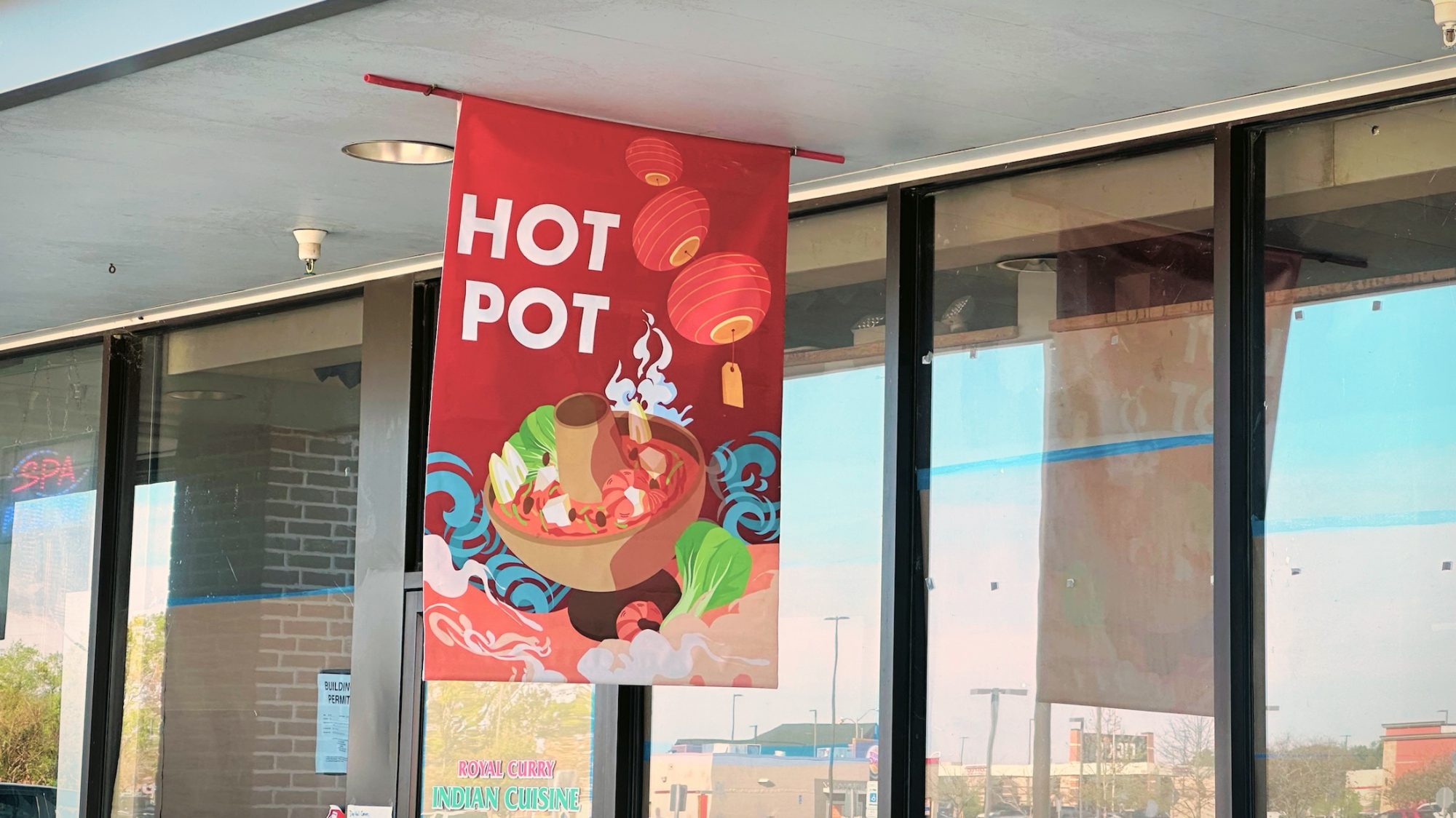 To be honest, it sounds a lot like The Melting Pot, which is a popular fondue restaurant with a center pot that features different broths where you cook your food and then dip it into your selection of sauces. However, Hot Pot has been around for centuries. In fact, a quick little Google like that says it has been around for over 2000 years! The Melting Pot was founded in 1975. So just a little bit later than hot pot.
Tentatively, we expect this restaurant to open within the next month as the alcohol permit posted on the door is a sign that they aren't far from opening.