A new Fat Pat's Bar & Grill is under construction in Breaux Bridge at 1510 Rees Street.
The new 9,000 square foot location will feature the full-scale restaurant and two additional suites for lease attached. The Fat Pat's side will include a total of 6,000 square feet and two 1,500 square foot space for future tenants to compliment the restaurant & bar.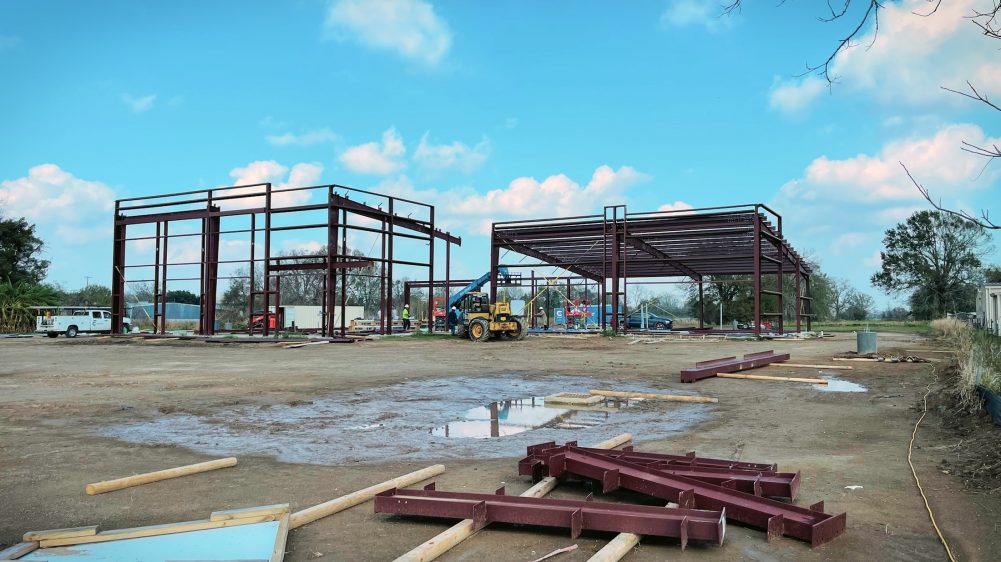 You already know this is going to be the spot for many In Breaux Bridge, right? This local company has been on the move in a big way; revamping their business to be more franchisable with standalone structures that include a large dining space complete with a large bar and a wonderful hybrid indoor/outdoor space with turf, games, and a ton of TVs. They have also updated their menus, pricing, offerings, and a host of other elements that have ultimately elevated the overall experience of dinning at Fat Pat's.
And no, we aren't sponsored by Fat Pat's, would be nice(wink wink) but, we do love eating there. We are, however, thankful to be sponsored by our friends at Chase Group Construction, the commercial builder for Fat Pat's.
The tentative completion date for Breaux Bridge's Fat Pat's Bar & Grill is set for mid-summer of this year, 2022.
You can follow Fat Pat's at https://www.facebook.com/FatPatsBar/.