A new donuts & kolaches spot is coming soon to the corner of Evangeline Thruway & 415 Jefferson Blvd.
The building, a former Cracker Barrel c-store training center, has been left up for grabs and will soon become a morning pastry stop. At the moment, the only thing we know about it is that it will serve donuts & kolaches, because that's what the sign says. Seems pretty straightforward, seeing that no other business names have been provided.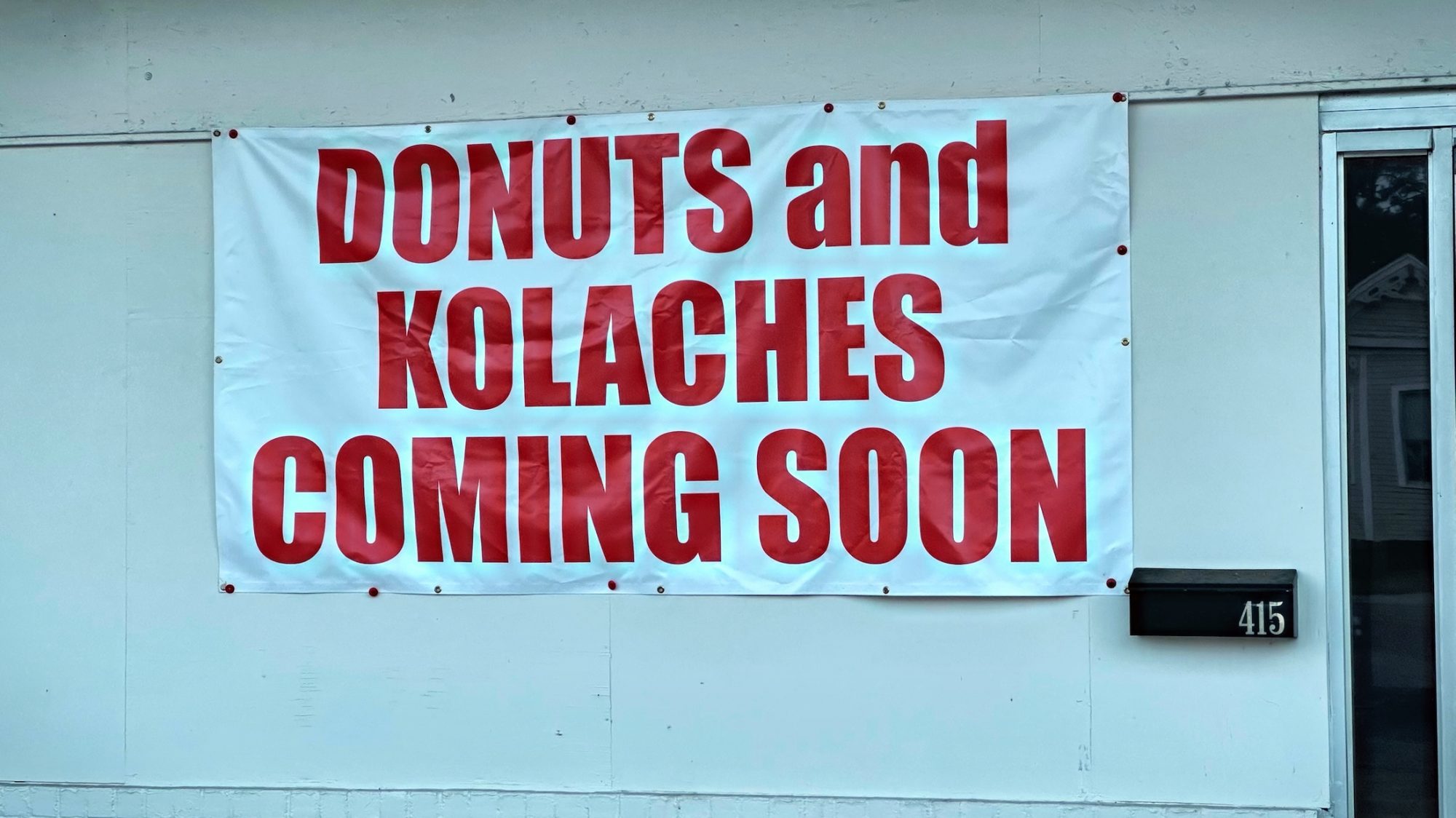 If you look around the Downtown Lafayette district, there really isn't a donut & kolache spot nearby; an obvious void in the market. You'd think that Meche's or Cajun Market would have already established a presence closer to the downtown area, but here we are.
If you Google donuts near downtown Lafayette, the closest options are Meche's on Willow, and the newer Express Donuts on N. University. These options aren't walkable to downtown Lafayette at all, unless you're Forrest Gump and don't mind the continuous jog.
If we get any more information, we will update.