Corporal Michael Middlebrook Elementary School, located at 1801 Kaliste Saloom Road, will soon receive some much needed upgrades & enhancements.
#ButFirst (Big Brother reference), did you know that this local public school is a Chinese immersion school? 挺酷的。
The enhancements & additions to Middlebrook Elementary includes a new 31,700 SF classroom addition with 24 newly added rooms, a new parking lot, and a few campus improvements that will add more beauty to the schools already lush tree-filled campus.
I am still interested in the Chinese language tidbit though, honestly. Are kids just walking around the school speaking Mandarin?
Tentative construction completion is set for the Fall of 2020.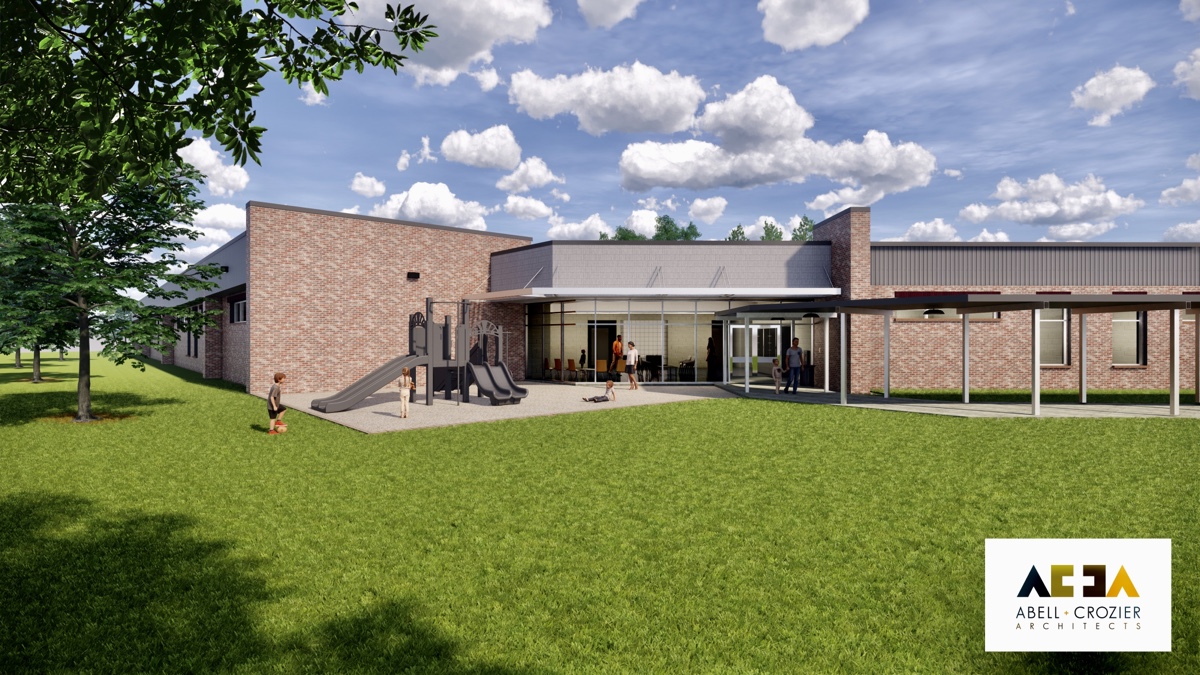 Rendering provided by Abell + Crozier Architects.