A new, more centrally located Chick-fil-A is coming soon to the corner of 5300 Johnston Street & Ridge Road, across from Time Plaza shopping center, according to public documents.
Known for its Grade A chicken, hence the capital "A" in the name, Chick-fil-A has grown to become one of the most sought-after quick-service chicken restaurants in the country. In fact, Chick-fil-A ranks as the highest-earning chicken franchise in the U.S. with a collective $10.5 billion in sales; followed by KFC, Popeye's, Zaxby's, Bojangles, Wingstop, and arguably the second busiest chicken restaurant in South Louisiana, Raising Cane's. — https://www.nrn.com/top-200-restaurants/top-10-chicken-chains-us/gallery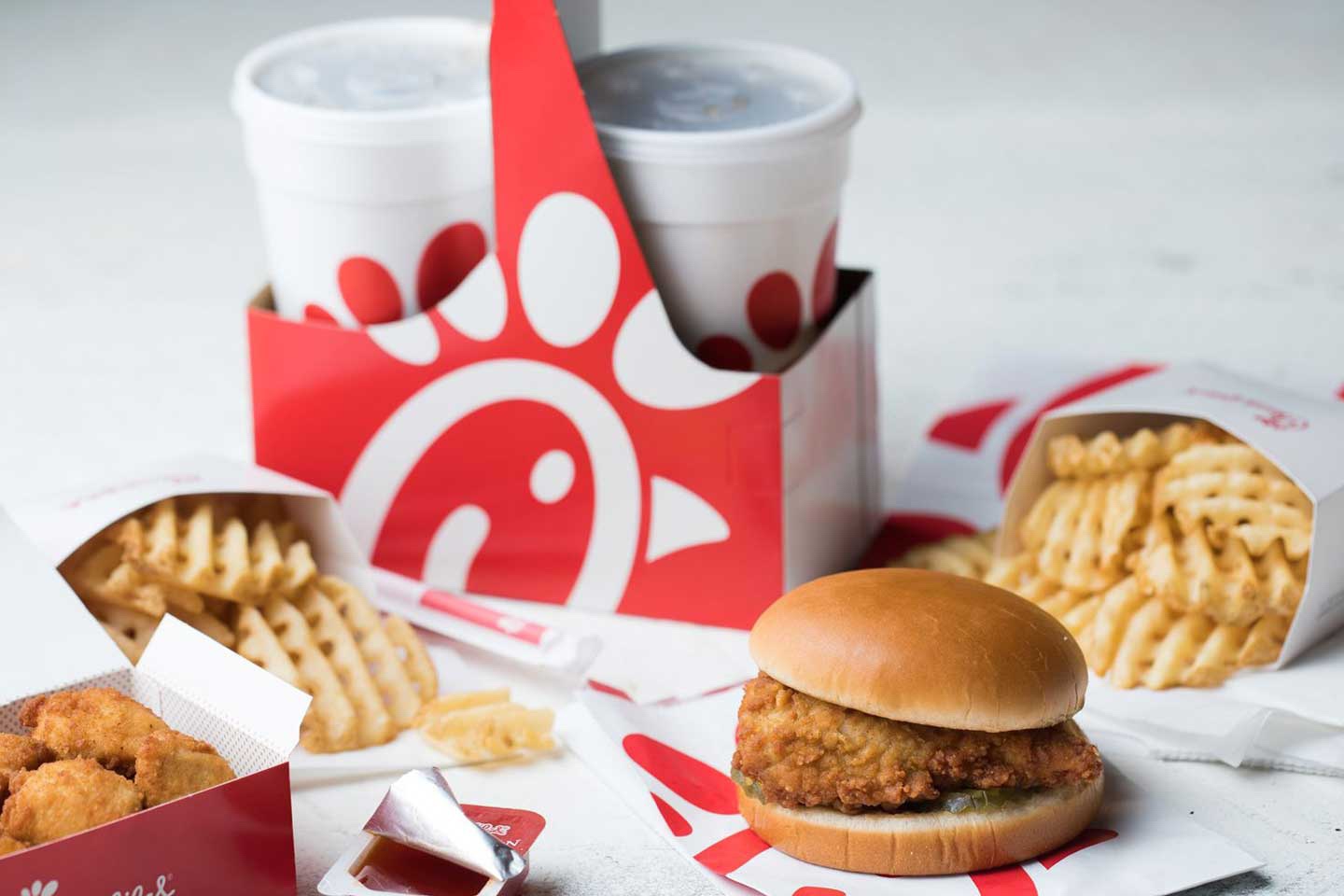 In Lafayette, Louisiana, one of Chick-fil-A's pain point locations is the Ambassador Caffery Parkway store, which has a shorter than needed drive-thru line positioned just feet away from a busy thoroughfare. Though that location will soon close as they are relocating into a brand new structure, located at Kaliste Saloom and Ambassador, that is designed & built for today's current drive-thru volume. This new relocation will feature the company's new double drive-thru efficiency model that will have a 50-car capacity.
The new Chick-fil-A location at Johnston & Ridge will be set back on the property, according to the site plans shown below. There will also be a well-planned double drive-thru that appears to offer a near similar 50-car capacity as the new Kaliste Saloom store.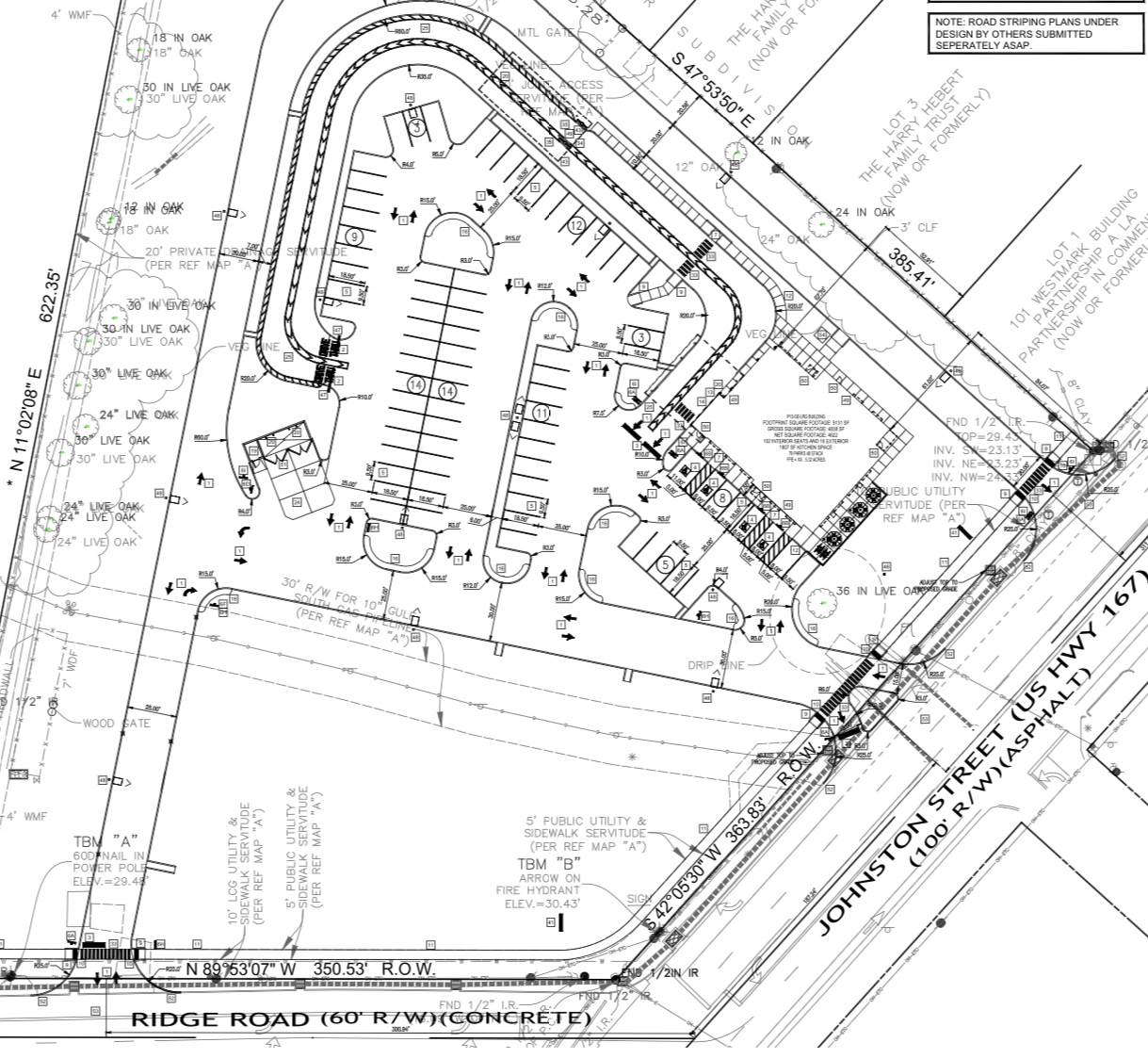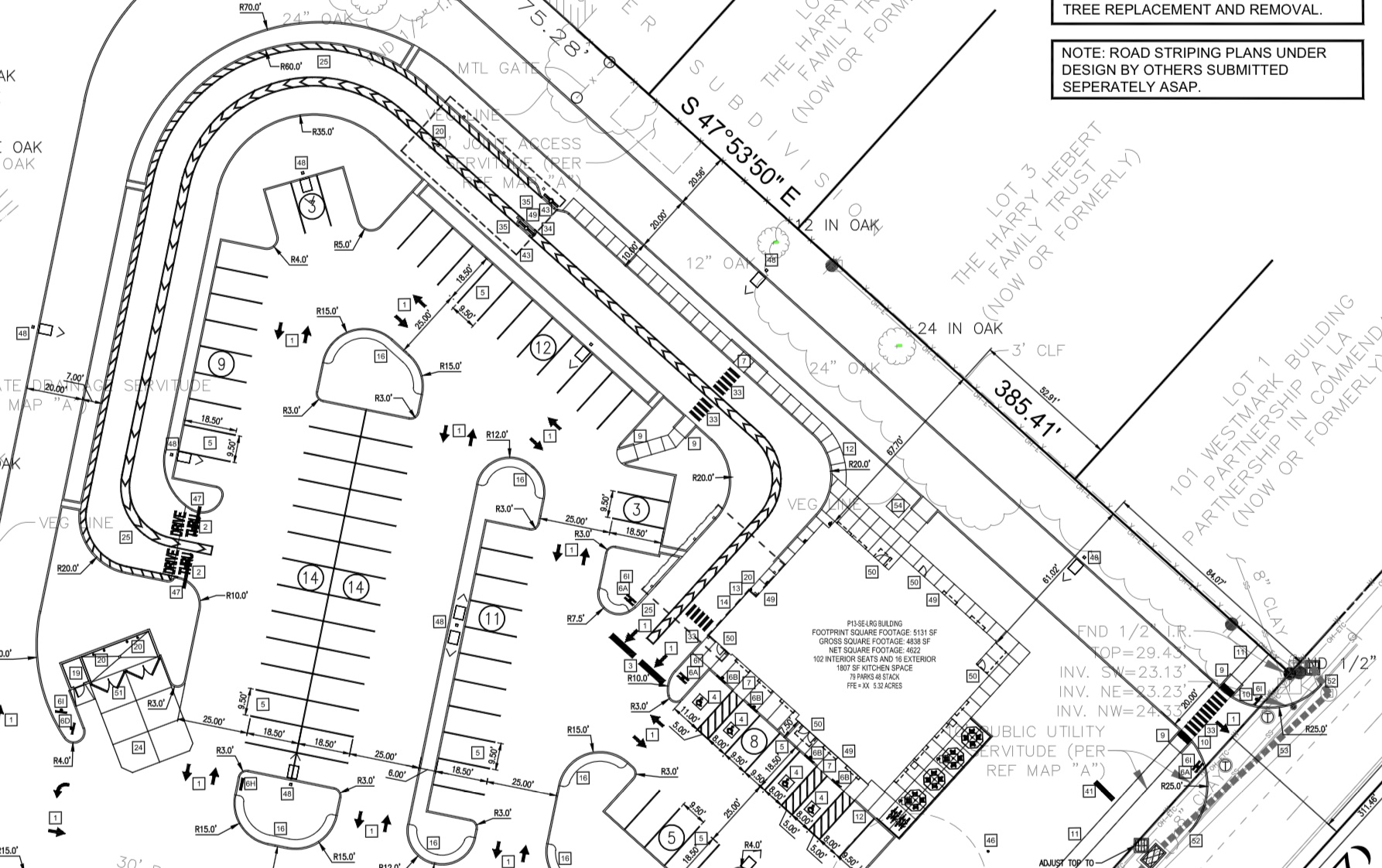 As the Ambassador store moves to its new Kaliste Saloom location, a void will be left in Lafayette's center as many lunch-goers refuse to fight the horrific traffic that is South Lafayette. And the Louisiana Avenue location is just not feasible for a quick lunch for residents in the middle of town. Oh sure, there's the mall food court location, but there isn't a drive-thru. So this leaves a perfect opportunity to position a Chick-fil-A near the city center to provide ease of access and to help alleviate the strain on the other two standalone locations.
Our best estimate for a tentative completion date for the new Chick-fil-A is set for September of this year. Though, depending on when construction starts, which should be soon, completion could be sooner or later. Y'all know how it be around here.