A new RV park coming soon to Broussard, called Parkside RV Park, will be constructed next to St. Julien Park, Broussard's Sports Complex.

Parkside RV Park will share a property line with St. Julien Park and will serve as a restful stop for those traveling to the area for local food, fun, and to enjoy the sports complex for games & family activities.
Accommodations at Parkside RV Park will include a total of 53, long level, full-service RV sites that are able to accommodate small & large vehicles up to big rigs and 5th wheels.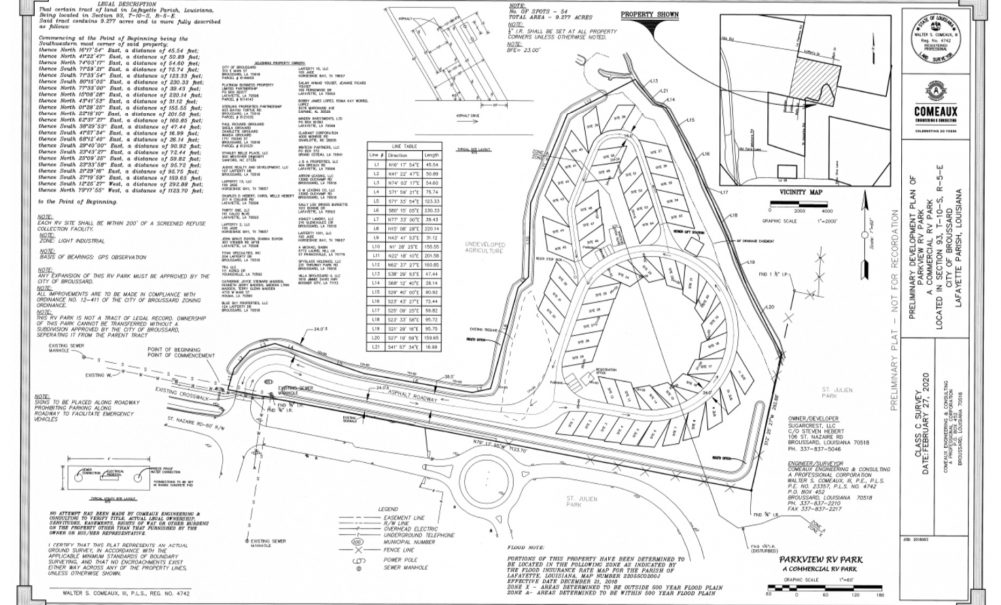 Amenities will include water, sewer, electrical connections (30/50amp),
high-speed WiFi, full-service bathhouse with 5, full size, family-style bathrooms, full-service laundry facility, and easy access to Broussard's Sports Complex.
A tentative completion date is set for the end of the 2020 calendar year. It is noted that this will be a more simple RV park with modern amenities. You shouldn't expect anything to the caliber of Cajun Palms RV Resort in Henderson, LA. That place literally charges site VISITORS $20/person. Granted, there is a pretty sweet pool area and live music on most weekends, but still, they are proud of that facility.
To follow Parkside RV Park, visit their Facebook page at https://www.facebook.com/Parkside-RV-Park-101077191721984/.